Large Enough To Service...
Small Enough To Care!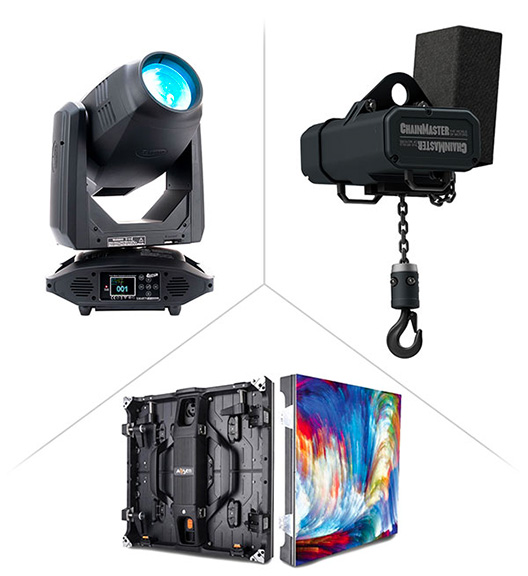 Rentals
We offer the best rental equipment in the industry. By regularly selling our rental gear, we are able to invest in the latest technology from top manufacturers. We take great pride in providing equipment that is always in immaculate condition for every event.
Our staff undergoes continual training and certification from industry manufacturers to ensure that we maintain our equipment to the highest standards. Every piece of gear, from cables and lens tubes to LED tiles and moving lights, is meticulously cleaned, tested, and prepared for use after it returns to one of our warehouses.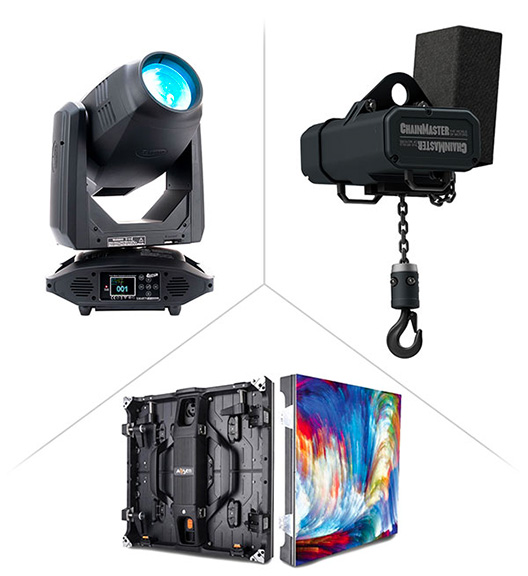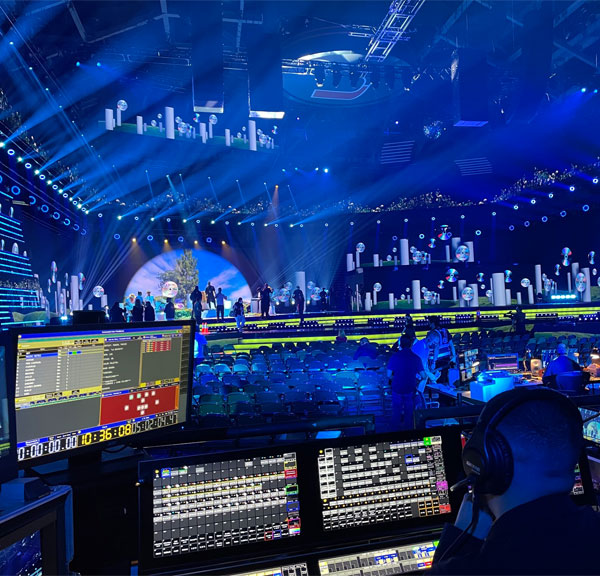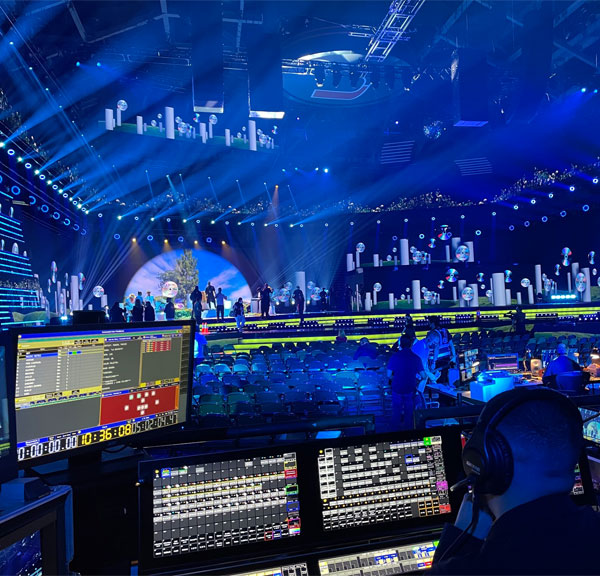 Production
We understand that the needs of each event are different and varied. We've built an experienced team that can handle the rigorous demands of any event, from massive exhibitions, corporate events, or Broadway plays to a TV or film set, multi-continent concert tour, or outdoor festival. Our production team stands ready to work with you across any time zone or continent.
Our production services include:
Project Management & Implementation

Crew & Labor Support

Engineering Services

Technical Design

Show Prep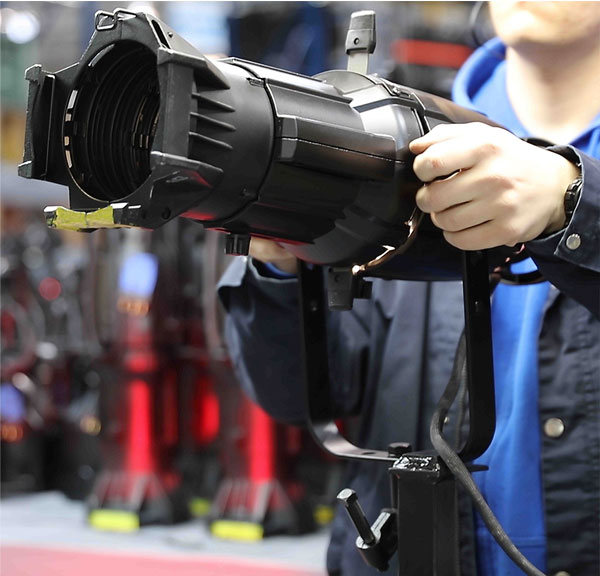 New & Used Sales
UsedLighting.com is comprised of used lighting, video, and rigging equipment directly from our rental inventory giving you access to professionally maintained gear with unparalleled warranties. We also sell equipment from our worldwide community of members. Every sale is backed by our dedicated sales and support staff.
NewLighting.com offers brand new lighting & video equipment from the industry's top manufacturers. Because we are an authorized dealer, you can rest assured that the factory sealed items you order will arrive at your doorstep with all applicable manufacturer warranties and support- all at a great price.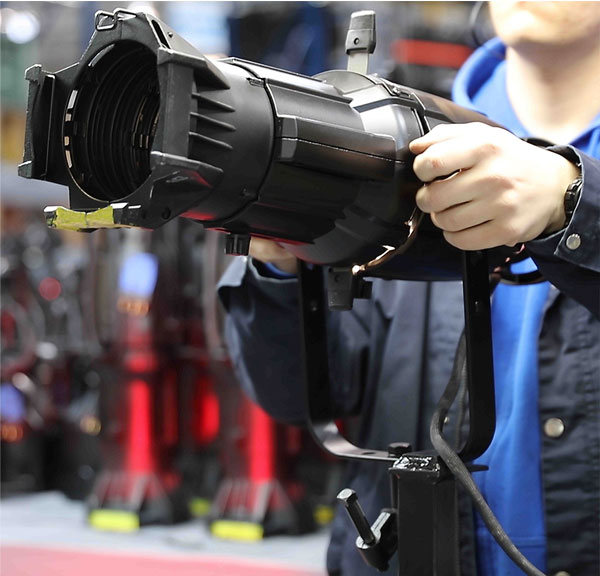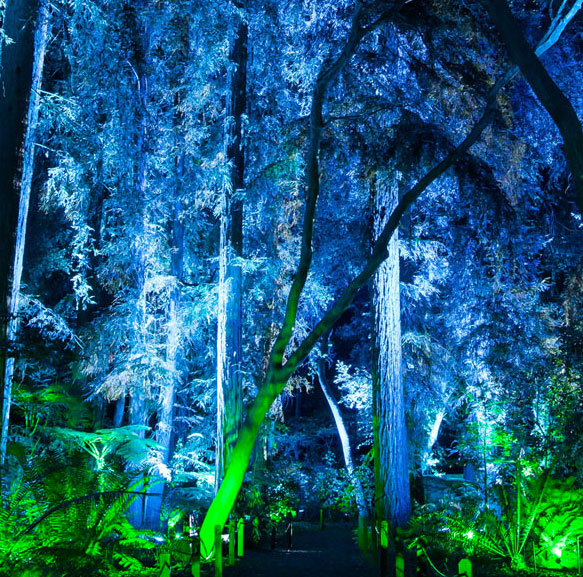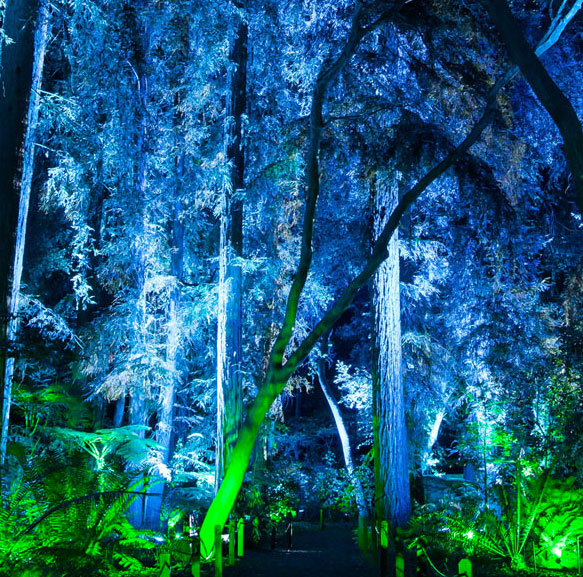 Systems & Design
The 4Wall Systems & Design team brings experience and vision together to create lighting and video systems that are tailored to the unique projects we encounter. We focus on building permanent and adaptable systems that will continue to perform year after year.
Whether you need to transform a botanical garden into an Enchanted Forest of Light, create an entire control system for an ESports arena, or install 500 lighting fixtures to create a unique underwater experience, our nationwide systems team can provide design, fabrication, integration, and project management services for permanent installations of any size or scope.
Our Work
Here are a few examples of our highlighted projects.
Testimonials
What Our Clients Are Saying About Us
For a while now - to me and so many others in the business - 4Wall has been synonymous with reliability. As they continue to expand their capabilities and assets, I couldn't be happier to see Mat, Ben, and Tanner at the helm of their charge into Virtual, xR, and 3D production workflows and a growing...
read more
Steve Fissel Composed Production Services
It was my first event working with 4wall and they were excellent in helping us deliver a successful hybrid event. The team were very responsive and reassured us that everything would be fine. The set looked great! Thank you to the team.
Adele Osei, National Events & Travel Co-ordinator Mazars
We've worked with 4wall for several years. This time they delivered all the audio and visual hardware as well the amazing technical services for the VMware stand at MWC 2022 in Barcelona. They always impress me with their attention to detail, attentiveness, and overall responsiveness. They always de...
read more
Phil Dormer, Senior Project Manager 2LK Design
Having worked with 4Wall on numerous projects I am always impressed by their commitment, service and ability to adapt and respond to all requests and situations without hesitation or reluctance. Their work ethic, attitude and enthusiasm always prevails (even when we throw in the occasional last minu...
read more
Brandon Parsons, Project Manager Evolve Creative Solutions
I couldn't have asked for a better gig and crew to work with to kick off the New Year. Bob and everyone at 4Wall are an absolute pleasure to work with. Not to mention the gear is immaculate and I never have to second guess or worry if we will be taken care of if we need something added.
Patrick Dierson Lighting Designer
read all our testimonials
SERVING THE INDUSTRY
WITH 17 LOCATIONS
With nationwide offices in California, Florida, Massachusetts, Michigan, Nevada, New York, Pennsylvania, Tennessee, Texas, Washington DC, and in Europe in the United Kingdom and Germany