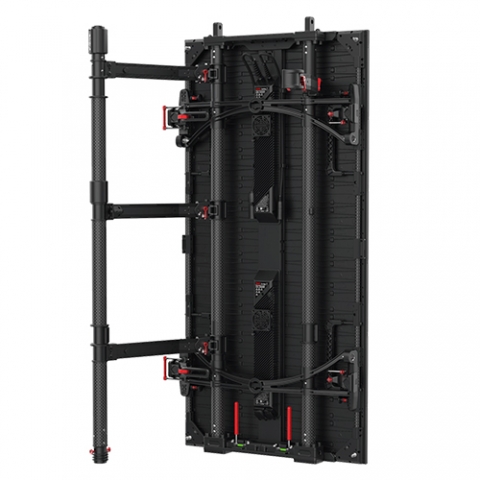 ROE
ROE Carbon CB5 w/ Air Frame - 5.77MM
Details
Description
The carbon fiber frame and slim design (only 77mm of depth) make the Carbon CB5 LED video panels an ultra-lightweight solution that saves cost, and increases the safety of very large hanging screens. CB5 panels are perfect for indoor use because of their deep contrast, but also carry an IP65 rating alongside the ability to operate at up to 6,000 nits for outdoor use. 
Air Frame
Air Frame is a lightweight touring system that provides a convenient all-in-one solution for hanging, stacking and transportation. The use of innovative technology for this carbon-fiber touring frame reduces valuable production time.
We strive to provide impeccably maintained equipment that is prepped and ready for your next event. Our experienced staff stands ready to help you create the perfect lighting and video experience. You will receive a rental quote back within 1 business day.
Downloads
Features
Pixel Pitch:5.769mm
Pixel/Tile: 104×208
Pixel Density: 30,044 px/sqm
LED Configuration: HB Black SMD 3-in-1
Viewing Angle(H/V): 140°/110°
Max. Brightness(CD/m2): 6,000 nits(NationStar 1921)
Refresh Rate: 3,840Hz
IP65
Processor: Brompton
Panel Dimension(W×H×D): 23.6"×47.2"×3.0"
Panel Weight/Tile: 30.5 lbs