MIT Alumni Association Turns to 4Wall for Annual Tech Reunion Party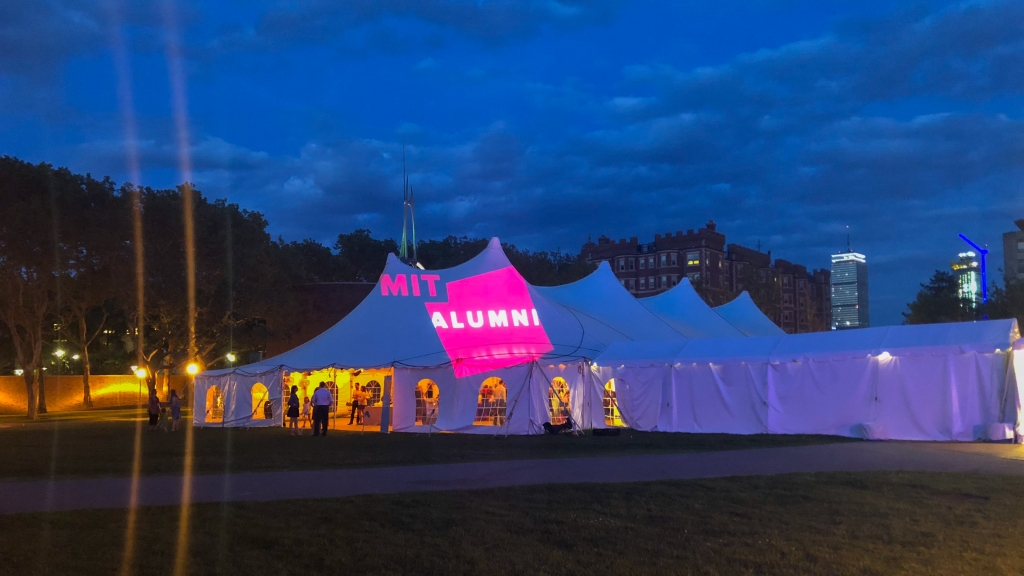 Cambridge, MA- Every year the MIT Alumni Association welcomes over 3,000 alumni and guests back to campus for a weekend-long reunion filled with different festivities and events. 4Wall Entertainment provided the lighting for several of the events held during this celebration called 'Tech Reunion.'

A nighttime dinner is held in a tent outside the Johnson Athletic Center, where the 'Toast to Tech' premier event is held.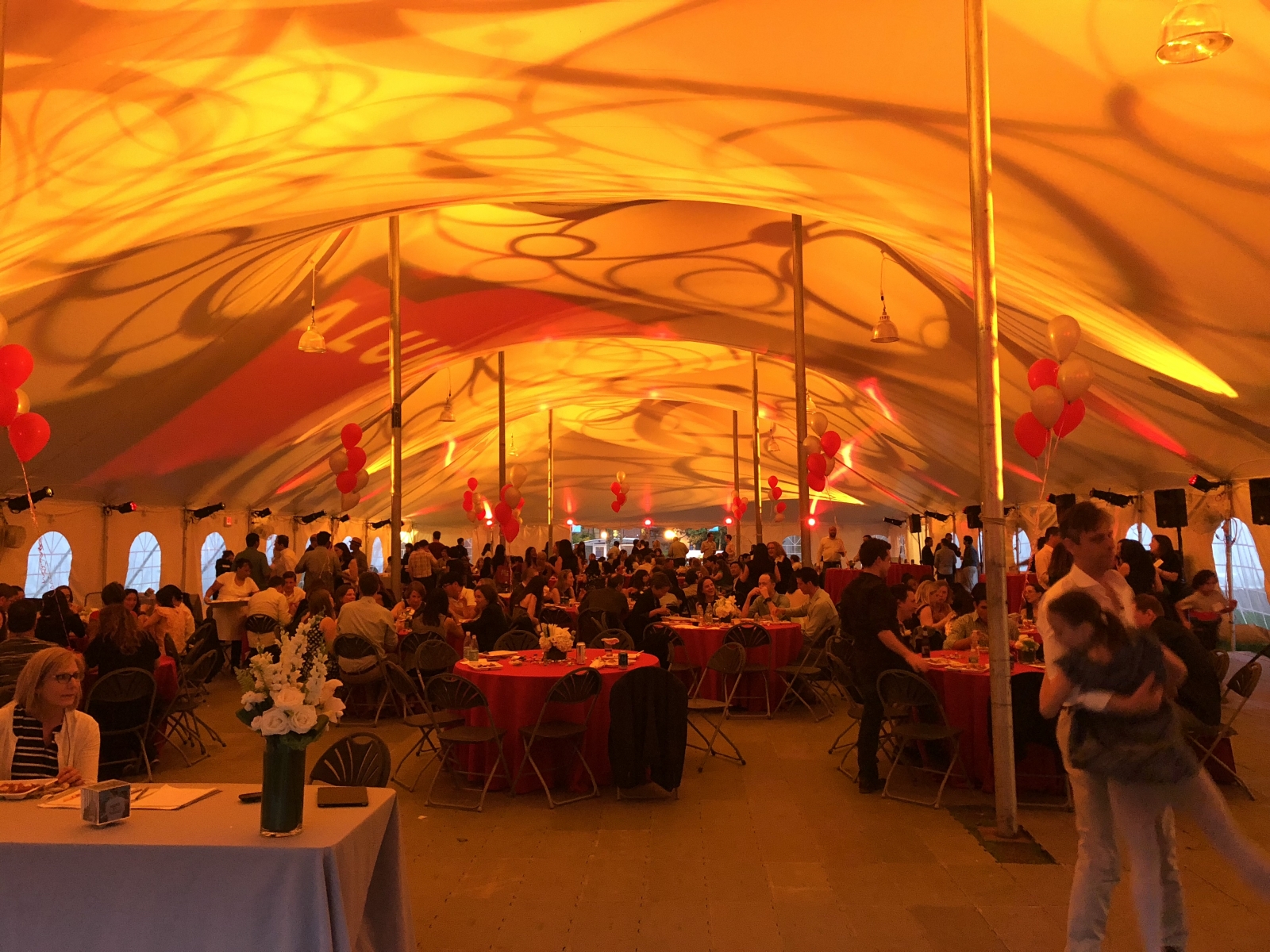 To make the inside the tent more decorative, Martin RUSH Par 2 and ETC ColorSource Spot LED Deep Blue LEDs were deployed to create an elegant, warm ambient wash with texture.
After dinner, guests made their way to the 'Toast to Tech' after party at the Johnson Athletic Center Ice Rink. Martin MAC Quantum Profiles and Martin MAC Quantum Washes lit the building's façade with vibrant colors and textures.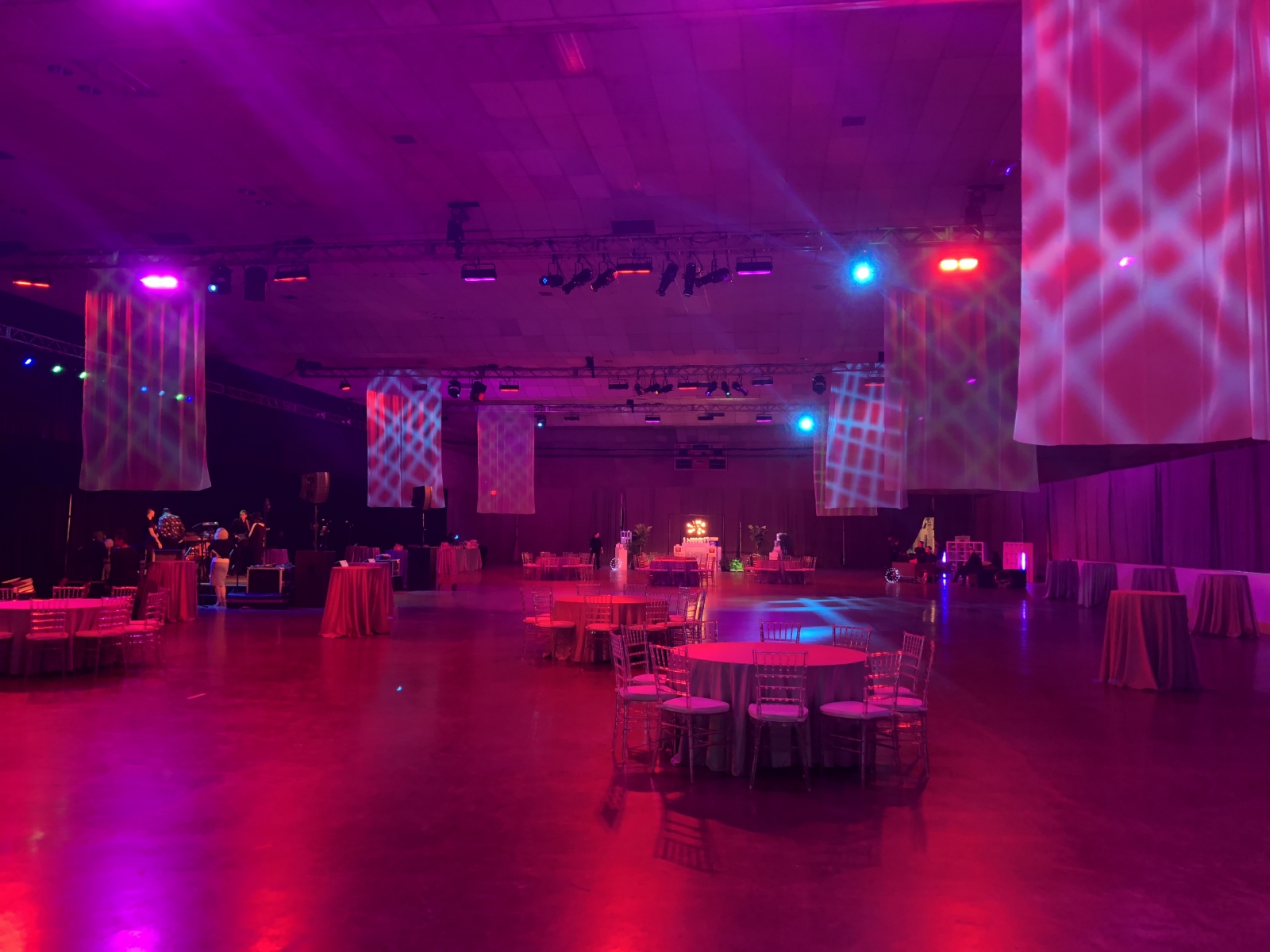 The inside of the ice rink was transformed into a club like setting utilizing Altman Spectra Cyc 200, ETC Source Four LED Series 2 Lustr, Elation Artiste DaVinci, and Martin RUSH Par 2 fixtures. 

4Wall Account Executive Chris Flynn shared his concluding thoughts on the event.

"The event was an absolute success and the client was extremely happy that they decided on renting the building lighting. We look forward to working with them in the future."
Programmers
Tent - Trent Bowden
Building - Trevor Bates
Ice Rink - Brian Shaw