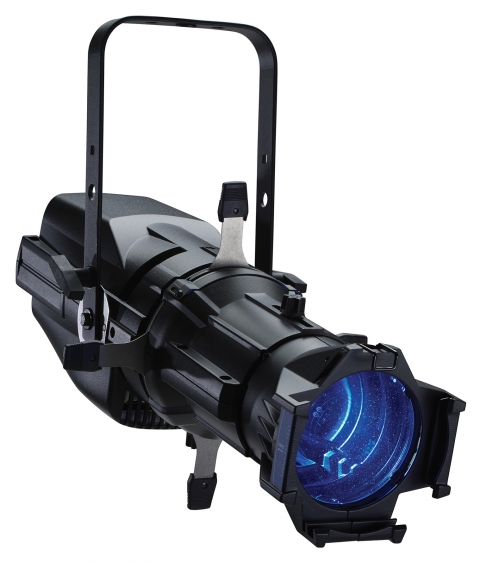 ETC ColorSource Spot LED Deep Blue
Details
Description
The ETC ColorSource Spot brings together the affordability of a four-color light engine with the build-quality and support of an ETC product. Using a unique mix of red, green, blue and lime LED emitters, the ColorSource spot allows for an amazing range of color and depth, unlike other low-cost LED fixtures. Because it utilizes standard ETC optics, adapters and accessories, it is a versatile solution for any lighting need. The Deep Blue ColorSpot replaces the blue LEDs with indigo for rich, saturated blues and magentas.
Only located at 4Wall New York.
4Wall Entertainment Lighting is a rental company with locations nationwide. Since 1999 we've been providing quality stage and theatrical lighting equipment from the industry's top manufacturers. Request a rental quote for this item now and receive a response within one business day!
Video
Specs
Features
Simple user interface with seven-segment display
PowerCon in and thru
DMX/RDM in and thru (5-pin XLR or RJ45)
LED droop compensation
Optically calibrated
Tour-ready, aluminum housing
100VAC to 240VAC 50/60Hz universal power input
Buy it New

Thinking of purchasing rather than renting? NewLighting.com is a division of 4Wall Entertainment that carries brand new, unopened fixtures and accessories from top manufacturers. You can rest assured that purchases from the site include all applicable manufacturer warranties, as well as the full customer service and support of the 4Wall family of companies.