About Us
4Wall In The News
LD Andy Rushing Lights Mount Paran Church 'Sounds of Christmas' Program with 4Wall Nashville
By Drew Quinones
Dec 22, 2016, updated Jan 20, 2017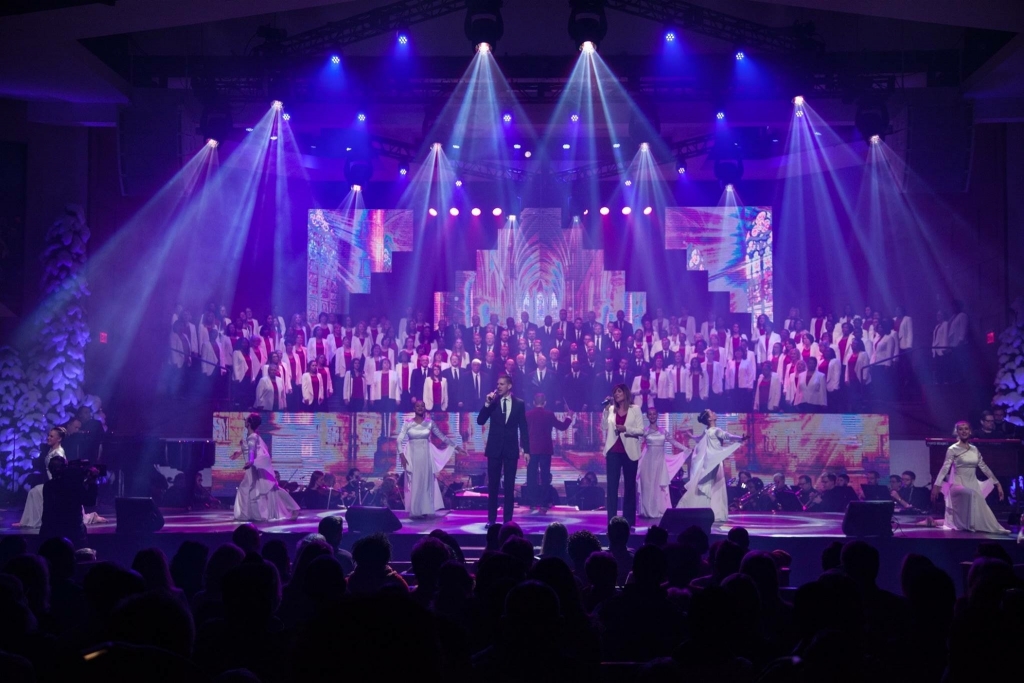 Atlanta, GA- A 200 voice choir, 40-piece orchestra, 8-piece band, youth choirs, and more gathered at Mount Paran Church for the annual 'Sounds of Christmas' program to celebrate the joy of the Christmas season. Lighting Designer Andy Rushing was tasked with lighting the seasonal concert using gear from 4Wall Nashville.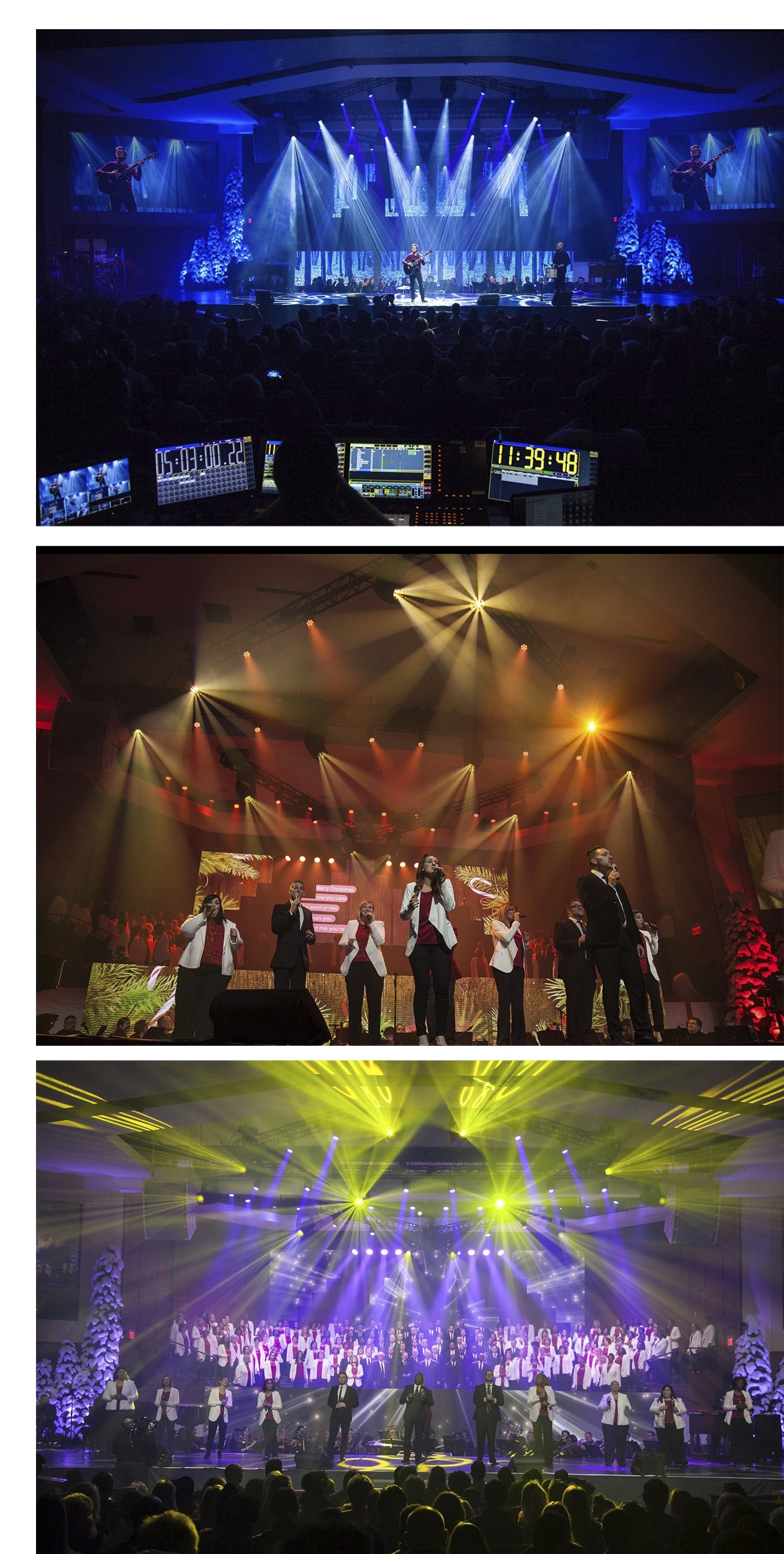 Vari-Lite VL4000 BeamWash and GLP impression X4S fixtures made up the LD's fixtures over the stage. "The 4K beam washes were a great aerial FX light," said Rushing. "Their output and gobo selection is great, and the zoom range is one of the best I've seen."
4Wall Nashville also provided six Vari-Lite VL4000 Spots which were used as key light for the show. "The framing shutters worked perfect and the coverage of the stage was great," explained the LD. "It was very helpful to have these fixtures out front as much of the show called for lighting a wide area for dancers to a tight spot on a solo." The house Martin MAC Auras were flown behind the 200-person choir to give depth and top light.
Over 10,000 people filled the church to usher in the Christmas season and listen to holiday song favorites.
Rushing has been turning to 4Wall for gear for many years now. He was once again satisfied with the service he received.
"I couldn't be happier with the service I received from 4Wall Nashville! Phillips and Cathie always take great care of me and fight to make sure that I get as close to my original drawing as possible," said the LD. "They do a great job of working with my less than desirable budgets."
Follow Andy Rushing on Instagram @andy_rushing