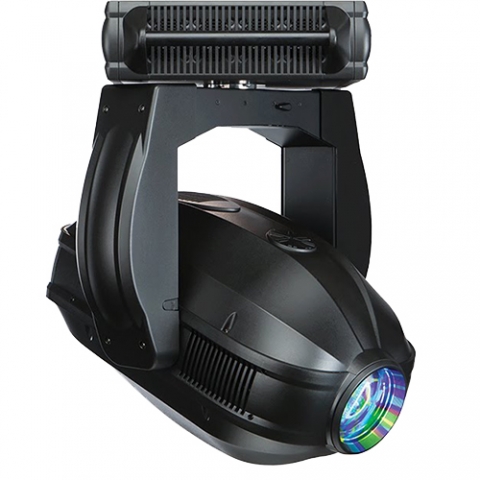 Details
Description
The VL4000 Spot has the ability to select two different output levels, Standard & Studio mode. The Standard mode boasts 33,000 lumens while the Studio mode outputs 25,000 lumens. The Studio mode also operates in an ultra quiet capacity. High resolution optics ensure remarkable center-to-edge focusing, an extremely flat and even field, as well as an unprecedented contrast ratio. A 5:1 zoom ratio covers an amazing 9 to 47 degrees without sacrificing output or clarity. The VL4000 Spot luminaire features dual rotating gobo wheels, each with seven patterns plus open. A remarkable new collection of optimized gobo patterns for both aerial and projected imagery provides unlimited possibilities.
4Wall Entertainment Lighting is a rental company with locations nationwide. Since 1999 we've been providing quality stage and theatrical lighting equipment from the industry's top manufacturers. Request a rental quote for this item now and receive a response within one business day!
Video
Specs
Features
Color System: Three filter CYM cross fading system
Fixed Color Wheels: Two opposing fixed color wheels with five interchangeable color filters
Zoom Optics: A 12-element 5:1 zoom optics system, covering a range from 9 deg. to 47 deg.
Beam Size Control: A mechanical iris provides continuous beam size control for rapid and smooth changes
Shutter Control: A four-blade shutter mechanism that allows the blades to be operated independently
Rotating Gobo Wheels: Two gobo wheels combine to offer seven rotatable, indexable gobo positions and one open position
Animation Wheels: Two animation wheels offer unique rotatable, indexable patterns
Variable Frost: Independent rotating and indexing 3-facet prism with variable divergence control
Intensity Control: Full field dimming designed for smooth timed fades as well as quick dimming effects
Strobe: High-performance dual blade strobe system capable of ultra-fast operation
Buy it New

Thinking of purchasing rather than renting? NewLighting.com is a division of 4Wall Entertainment that carries brand new, unopened fixtures and accessories from top manufacturers. You can rest assured that purchases from the site include all applicable manufacturer warranties, as well as the full customer service and support of the 4Wall family of companies.