Large Enough To Service...
Small Enough To Care!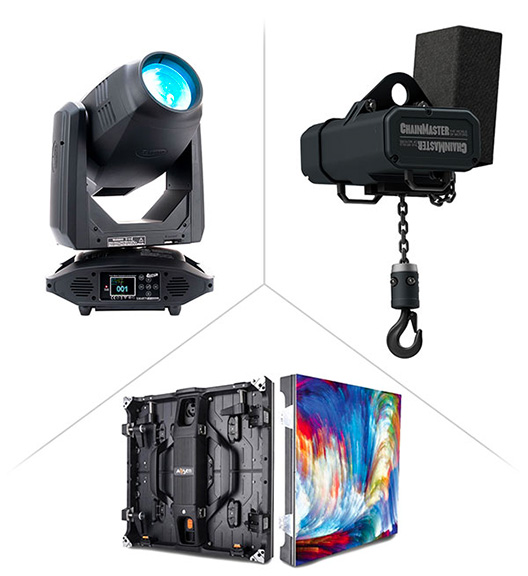 Rentals
We offer the best rental equipment in the industry. By regularly selling our rental gear, we are able to invest in the latest technology from top manufacturers. We take great pride in providing equipment that is always in immaculate condition for every event.
Our staff undergoes continual training and certification from industry manufacturers to ensure that we maintain our equipment to the highest standards. Every piece of gear, from cables and lens tubes to LED tiles and moving lights, is meticulously cleaned, tested, and prepared for use after it returns to one of our warehouses.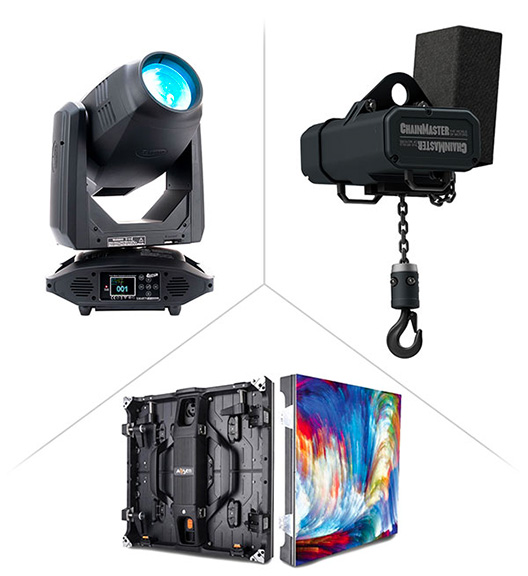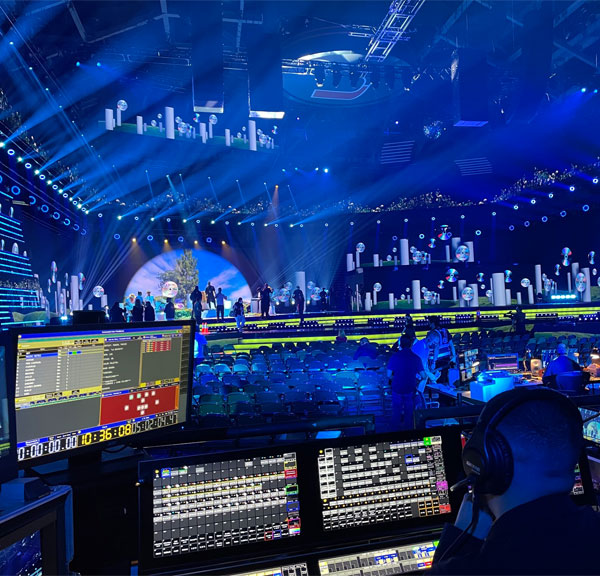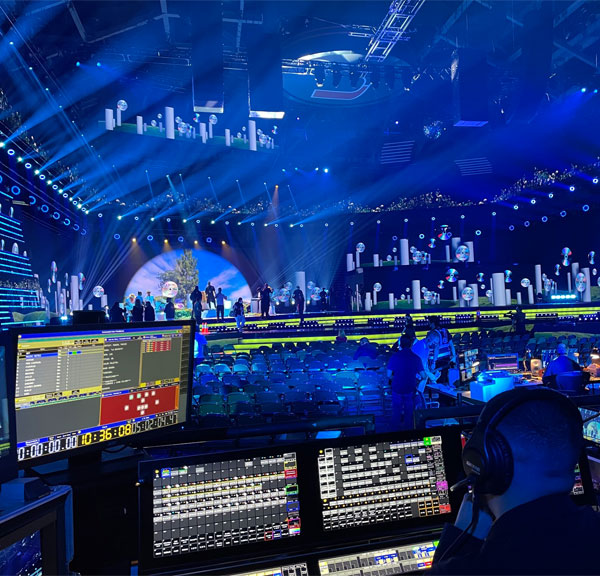 Production
We understand that the needs of each event are different and varied. We've built an experienced team that can handle the rigorous demands of any event, from massive exhibitions, corporate events, or Broadway plays to a TV or film set, multi-continent concert tour, or outdoor festival. Our production team stands ready to work with you across any time zone or continent.
Our production services include:
Project Management & Implementation

Crew & Labor Support

Engineering Services

Technical Design

Show Prep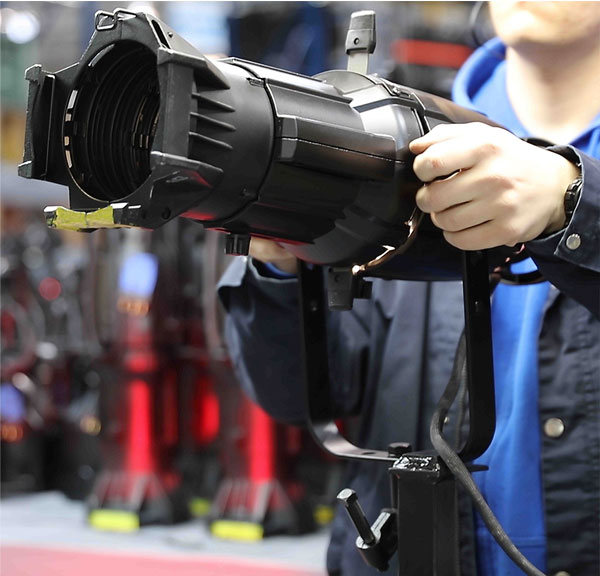 New & Used Sales
UsedLighting.com is comprised of used lighting, video, and rigging equipment directly from our rental inventory giving you access to professionally maintained gear with unparalleled warranties. We also sell equipment from our worldwide community of members. Every sale is backed by our dedicated sales and support staff.
NewLighting.com offers brand new lighting & video equipment from the industry's top manufacturers. Because we are an authorized dealer, you can rest assured that the factory sealed items you order will arrive at your doorstep with all applicable manufacturer warranties and support- all at a great price.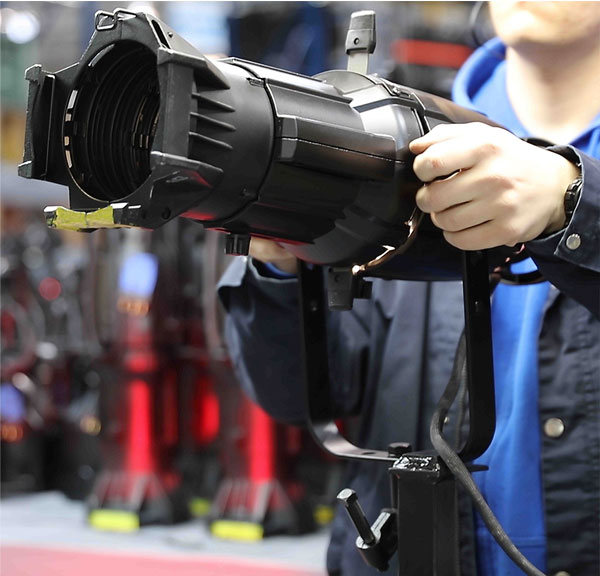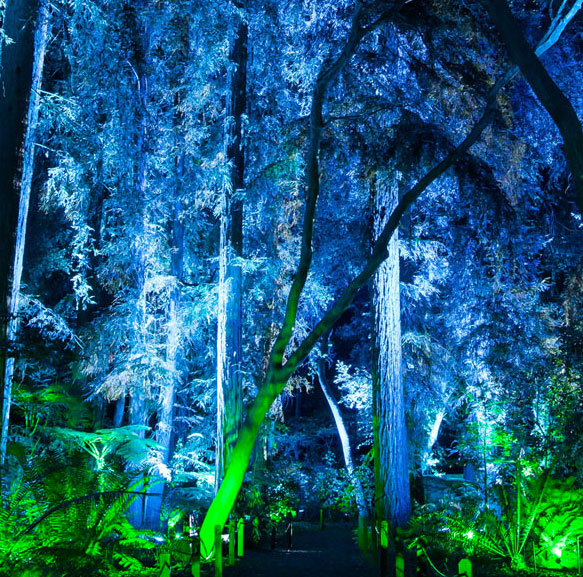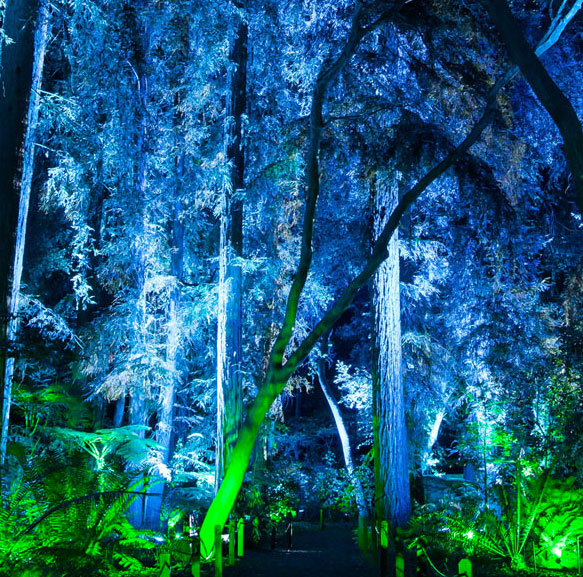 Systems & Design
The 4Wall Systems & Design team brings experience and vision together to create lighting and video systems that are tailored to the unique projects we encounter. We focus on building permanent and adaptable systems that will continue to perform year after year.
Whether you need to transform a botanical garden into an Enchanted Forest of Light, create an entire control system for an ESports arena, or install 500 lighting fixtures to create a unique underwater experience, our nationwide systems team can provide design, fabrication, integration, and project management services for permanent installations of any size or scope.
Our Work
Here are a few examples of our highlighted projects.
Testimonials
What Our Clients Are Saying About Us
For me to working with a crack lighting team and the 4Wall team made this a great experience.
Tom Kenny Lighting Designer
4Wall absolutely crushed lighting and video on this one. One of the best festival rig preps that I have ever seen.
Chris Lisle Production Designer
We work almost exclusively with them on all our major fashion shows, and they are a great partner. Cassie Krowe is an integral part of their New York office and has a solid understanding of fashion. It is quite a niche in the way it's lit, and how fast it moves with changes made up to the last minut...
read more
SCOTT Ciungan KCD Worldwide
4Wall was essential to the process. I had a crazy idea to put the PXL Bars closer than ever in a circle configuration. 4Wall indulged in the idea and allowed us to do extensive testing in the shop to make the dream happen. They also supported our Theatrical Resources Production Electrician, Sarah Ar...
read more
Seth Bernstein Lighting Designer
4Wall has been fantastic, they supplied not only some great gear but a really great team of people to take it out. Jake Jevons is the Lighting Crew Chief on it, and he and his whole team are a really fantastic crew. This is a rig that has a lot of little moving parts, and they handle it extremely we...
read more
Jason Baeri Lighting Designer
read all our testimonials
SERVING THE INDUSTRY
WITH 20 LOCATIONS
With nationwide offices in California, Florida, Massachusetts, Michigan, Nevada, New York, Pennsylvania, Tennessee, Texas, Washington DC, and in Europe in the United Kingdom and Germany