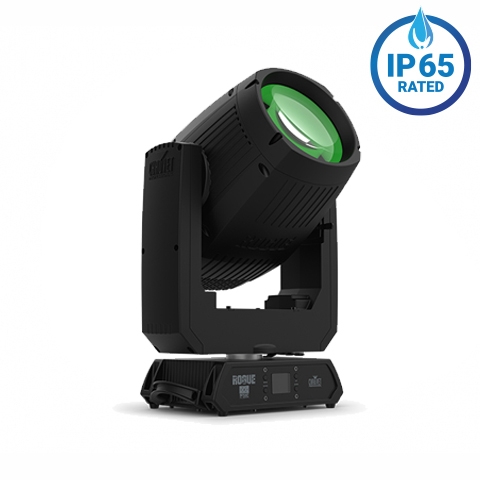 Chauvet Professional Rogue Outcast 1L Beam - IP65
Details
Description
The IP65-rated Chauvet Professional Rogue Outcast 1L Beam moving light features a 1.4° beam and includes a color wheel, a single gobo wheel (with both rotating and static gobos), layerable dual prisms, and more. Its alloy housing not only weathers outdoor elements but also brings advantages to indoor installations with a low-maintenance design that withstands particulates such as fog and haze.
Currently only located at 4Wall Las Vegas & 4Wall Orlando.
We strive to provide impeccably maintained rental equipment for the entertainment industry that is prepped and ready for your event. Our experienced staff stands ready to help you with your lighting, video, rigging & production needs. Rental inventory availability may vary based on date and 4Wall location. In cases where your preferred item is unavailable, we'll do our best to suggest a suitable replacement.
Video
Downloads
Features
Light Source: 1 LED (CW) 140 W, (4 A), 50,000 hours life expectancy
Color Temperature (at full): 6,928 K
CRI: 69.3
Beam Angle: 1.4
Lumens - Source: 5,500
Lumens - Output: 3,218
IP Rating: IP65, temporary outdoor/ wet, with pressure equalizing M12 GORE valve