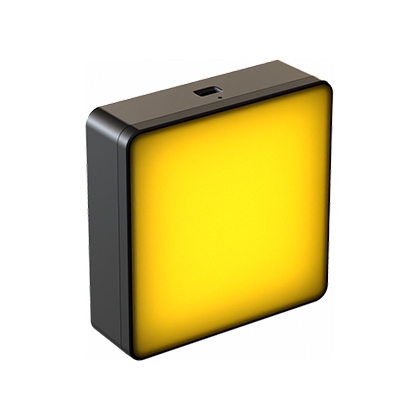 PROLIGHTS EclNanoPanel TWC
Details
Description
The EclNanoPanel TWC is a compact-sized soft light with wireless control (CRMX and W-DMX) and battery-powered luminaire with a 1,800-lumen output. It has three precision encoders with multiple stand-alone control modes: CCT with +/- green shift, CCT presets, HSI for total control of hue, saturation, and intensity, RAW RGBW mode, XY and FX mode, allowing to scroll through the built-in cinema effects engine. The fixture is controlled from its user interface or via the built-in Wireless DMX/RDM transceiver (CRMX and W-DMX).
Currently only located at 4Wall New York.
We strive to provide impeccably maintained rental equipment for the entertainment industry that is prepped and ready for your event. Our experienced staff stands ready to help you with your lighting, video, rigging & production needs. Rental inventory availability may vary based on date and 4Wall location. In cases where your preferred item is unavailable, we'll do our best to suggest a suitable replacement.
Downloads
Features
Compact-sized soft light with wireless control (CRMX and W-DMX) and battery-powered
30W RGB + Warm White LED source, surprisingly powerful 1,800-lumen output
Magnetized beam-shaping optical accessories are available