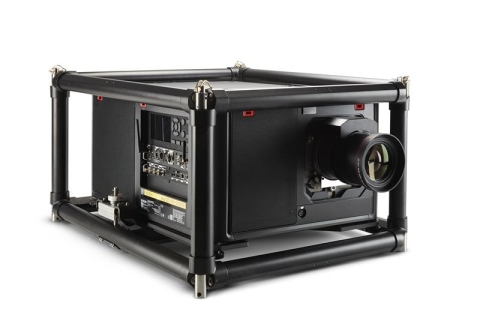 Barco UDM-4K22 Laser Projector, 21,000 Lumens
Details
Description
The Barco UDM-4K22 large venue projector features 4K UHD resolution and 21,000 lumens light output to deliver impactful 4K experiences. The UDM projector offers a wide color spectrum for 22K laser phosphor projection.
Currently only available in 4Wall Las Vegas,
We strive to provide impeccably maintained rental equipment for the entertainment industry that is prepped and ready for your event. Our experienced staff stands ready to help you with your lighting, video, rigging & production needs. Rental inventory availability may vary based on date and 4Wall location. In cases where your preferred item is unavailable, we'll do our best to suggest a suitable replacement.
Downloads
Features
Projector Type: 4K UHD 3-chip DLP digital projector
Technology: 0.9" DMDTM x3
Resolution: 3,840 x 2,400 (4K UHD) / 2,560 x 1,600 (native) / 5,120 x 3,200 (processing)
Brightness: 20,000 (4K UHD) center lumens / 19,000 (4K UHD) ansi lumens*
22,000 ISO lumens*
Contrast Ratio: Full field 2200:1 / Barco Dyna Black 20000:1