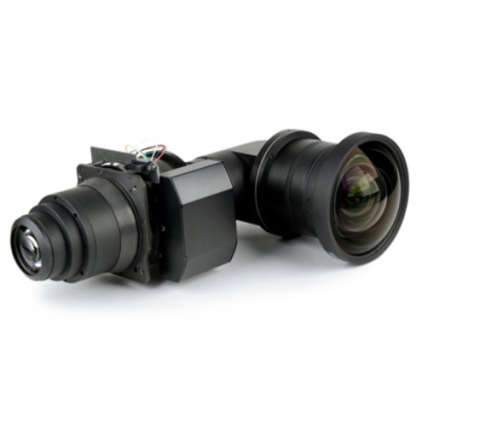 Barco TLD+ 0.40:1 Ultra-short Throw Lens
Details
Description
The Barco TLD+ 0.40:1 WUXGA/0.43 WQ/4KUHD lens is designed for ultra-short throw video performance. This product is an option of the following products:
HDF-W22
HDF-W26
HDF-W30 FLEX
HDF-W30LP FLEX
HDX-4K12
HDX-4K14
HDX-4K20 FLEX
HDX-W12
HDX-W14
HDX-W18
HDX-W20 FLEX
RLM-W14
UDM-4K15
UDM-4K22
UDM-W15
UDM-W19
UDM-W22
UDX-4K22
UDX-4K26
UDX-4K26
UDX-4K32
UDX-4K40 FLEX
UDX-U32
UDX-U40
UDX-U45LC
UDX-W22
UDX-W26
UDX-W32
UDX-W40 FLEX
UDX-W40 FLEX
Wodan
XDM-4K25.
We strive to provide impeccably maintained rental equipment for the entertainment industry that is prepped and ready for your event. Our experienced staff stands ready to help you with your lighting, video, rigging & production needs. Rental inventory availability may vary based on date and 4Wall location. In cases where your preferred item is unavailable, we'll do our best to suggest a suitable replacement.
Features
Lens shift +/-150%, depending on projector type.