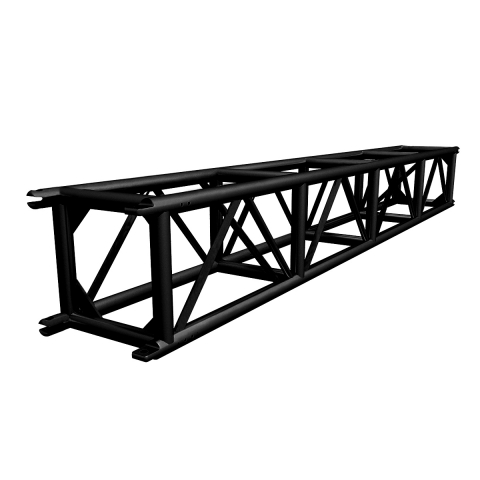 Tomcat Spigoted Truss 16" x 14" Black
Details
Description
Discover the strength of the 16 x 16 Middle Duty truss, which is a truck pack friendly truss size that delivers over a 50% increase in load capacity compared to the existing Light Duty 12 x 12 spigoted truss, but in a considerably smaller form factor than the Medium Duty 20.5 x 20.5 truss. In fact, you can fit over twice as many Middle Duty truss sections in the same truck space compared to the 20.5 x 20.5 truss.
Currently only located at 4Wall NY.
We strive to provide impeccably maintained rental equipment for the entertainment industry that is prepped and ready for your event. Our experienced staff stands ready to help you with your lighting, video, rigging & production needs. Rental inventory availability may vary based on date and 4Wall location. In cases where your preferred item is unavailable, we'll do our best to suggest a suitable replacement.
Downloads
Features
2" x 3/16" main chords
1" x 1/8" diagonals with steel spigots as standard
Trouble-free assembly is ensured by its unisex fork pattern with vertical pin orientation
The use of a gate system, rather than conventional fixed corners, allows for easy corner creation