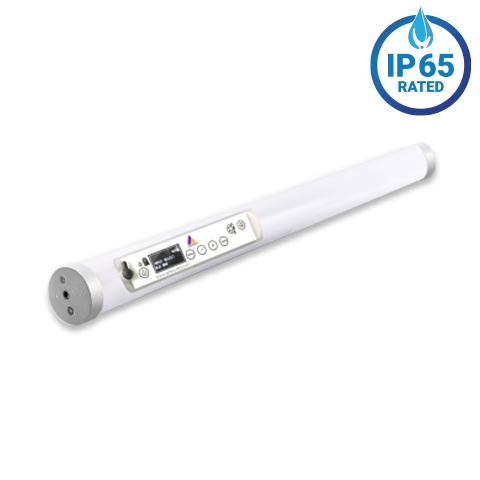 Details
Description
These come in packages of 8 with a charging case and accesories.
Helios Tube is an RGB – Amber – Mint LED lighting Tube that has all the features of the popular Titan Tube while offering a smaller format. It allows mounting in areas where a Titan Tube wouldn't fit and also increases portability. This LED lighting Tube has 8 pixels, half the brightness of the Titan tube and just over half its length. Colors and brightness are perfectly matched to those of the Titan Tube`s.
These are currently only available at 4Wall New York & Los Angeles.
We strive to provide impeccably maintained rental equipment for the entertainment industry that is prepped and ready for your event. Our experienced staff stands ready to help you with your lighting, video, rigging & production needs. Rental inventory availability may vary based on date and 4Wall location. In cases where your preferred item is unavailable, we'll do our best to suggest a suitable replacement.
Downloads
Features
Colors: Red, Green, Blue, Mint, Amber
Total LED power: 36W
CRI: ≥96
Lumens: 1340Lm
Strobe: 0-25Hz
Beam Angle: 120˚
Pixels: 8
Battery: LG Chem Lithium-ion
Battery Lifetime: 70% after 300 cycles
Battery Runtime: Up to 20 hours
Charging time (nominal): 3 Hours