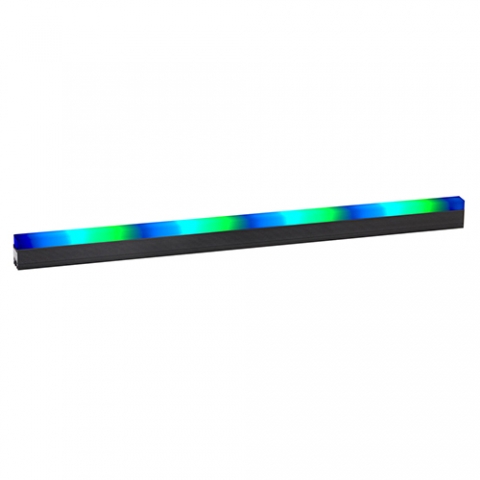 Martin VDO Sceptron 10MM Pixel Pitch
Details
Description
The VDO Sceptron 10 is a linear outdoor-rated LED video fixture with 10MM pixel pitch and an extensive range of optical accessories for a wide variety of looks. This version is the 1000MM (39.4") model. The VDO Sceptron 10 is driven by the Martin P3 System Controller family for easy configuration, mapping and setup, and is also backward compatible with DMX for smaller setups. The integrated power and data cabling allows for long daisy-chains with many fixtures per cable-run.
Included with your Martin VDO Sceptron 10 Rental:
Sliding Bracket EA
Super Lightweight Couplers
Case
We strive to provide impeccably maintained rental equipment for the entertainment industry that is prepped and ready for your event. Our experienced staff stands ready to help you with your lighting, video, rigging & production needs. Rental inventory availability may vary based on date and 4Wall location. In cases where your preferred item is unavailable, we'll do our best to suggest a suitable replacement.
Video
Downloads
Features
10 mm pixel pitch
250 cd per meter calibrated
750 lumen per meter calibrated
High-quality 16-bit per color image processing technology
Pixel-level brightness and color calibration for optimal image quality
P3/DMX controllable (automatic protocol detection)
Intuitive mapping and addressing via P3 System Controller
Combined power/data input (single cable for power and data input)
Supported by integrated power and data processor (P3 PowerPort 1500 or P3 PowerPort 1000 IP) and simple cabling system