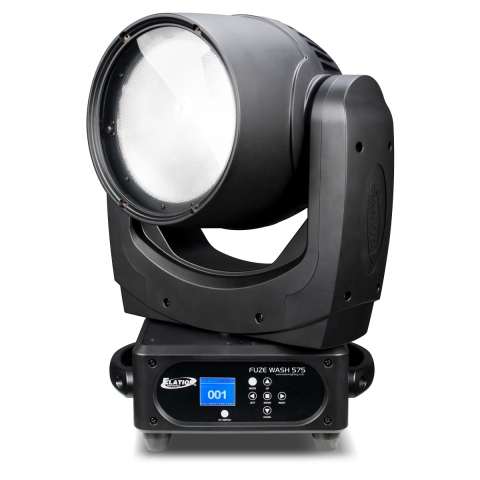 Details
Description
The new Elation Fuze Wash 575 is a LED PAR moving light with motorized beam control, is Ideal for large-scale exhibits and showrooms. The Fuze Wash 575 excels at maintaining an even distribution and an even color temperature across a surface, a smooth, soft wash and consistent light quality that looks great on camera and in person. Not having to focus conventional Pars also saves time and money. 
Currently only located at 4Wall New York.
4Wall Entertainment Lighting is a rental company with locations nationwide. Since 1999 we've been providing quality stage and theatrical lighting equipment from the industry's top manufacturers. Request a rental quote for this item now and receive a response within one business day!
Specs
Features
Cool White / Daylight Single Source Par Moving Head
High Output 95CRI 6,800K COB LED
11° to 40° Motorized Zoom
Smooth 16-Bit Pan and Tilt Movement
Variable Dimming Curve Modes
RDM (Remote Device Management)
Flicker Free Operation for TV and FILM
Multiple Unit Power Linking