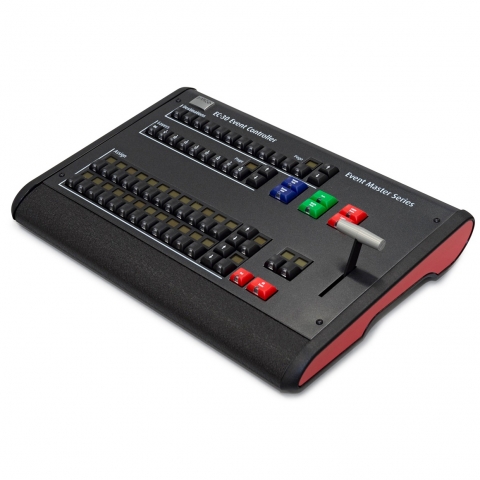 Barco EC-30 Compact Controller
Details
Description
The most compact version of the Event Master controllers delivers instant access to the most crucial features, for everything from a tradeshow booth to a large corporate event, or even a music tour. 
The EC-30 gives the operator a compact surface and simplified workflow, while still providing fingertip control where budget and space are the deciding factors. The EC-30 is an extension of the Event Master toolset, bringing the essential selections for sources, presets, layers and destinations to your fingertips. As a USB peripheral added to your existing Event Master control computer, it is the most cost-effective and compact alternative to a full-sized controller.
4Wall Entertainment Lighting is a rental company with locations nationwide. Since 1999 we've been providing quality stage and theatrical lighting equipment from the industry's top manufacturers. Request a rental quote for this item now and receive a response within one business day!
Specs
Features
Complimentary control of the Event Master Series switchers
High resolution T-Bar
4 user-programmable buttons with customizable LCD displays
Dedicated Background layer button
8 dedicated Layer selection buttons with multi-page functionality
Dedicated layer function buttons for transitions, freeze, and FX arming
12 user-definable Destination buttons with multi-page functionality
USB port for connection to host computer
Status LEDs and color coded LCD displays
Auto-ranging 12v 2.08a power supply (100-250VAC)
2 user-assignable custom function buttons