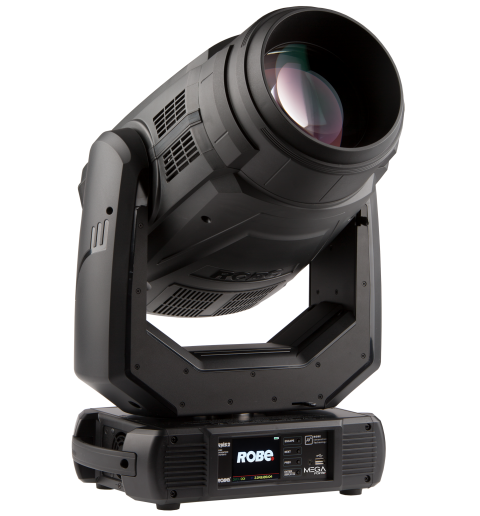 Details
Description
The all new ROBE MegaPointe offers bright sharp parallel beams, gobo projection, precise movement, smooth CMY color mixing and dimming plus a multitude of beam splitting, wash and shaping effects. The newly designed effects engine can produce 12 varying beam and 'flower' effects. The beam can also be shaped using innovative shutter emulation, further creating a whole new blend of content & creativity.
4Wall Entertainment Lighting is a rental company with locations nationwide. Since 1999 we've been providing quality stage and theatrical lighting equipment from the industry's top manufacturers. Request a rental quote for this item now and receive a response within one business day!
Video
Specs
Features
Lamp: Discharge short arc lamp with integrated reflector
Cyan: 0 - 100%
Magenta: 0 - 100%
Yellow: 0 - 100%
Colour Wheel: 13 dichroic filters + white
Rotating gobo wheel: 9 rotating, indexable and replaceable gobos + open
Static gobo wheel: 14 gobos + open
Animation wheel: Aluminium animation wheel, used alone or in combination with gobos, rotating in both directions at variable speed
Pan movement: 540°
Tilt movement: 270°
Movement control: Standard and Speed
Mounting positions: Horizontally or vertically
Buy it New

Thinking of purchasing rather than renting? NewLighting.com is a division of 4Wall Entertainment that carries brand new, unopened fixtures and accessories from top manufacturers. You can rest assured that purchases from the site include all applicable manufacturer warranties, as well as the full customer service and support of the 4Wall family of companies.