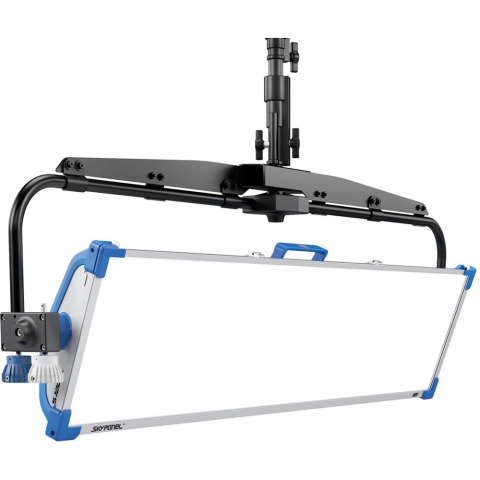 Details
Description
The SkyPanel is a compact LED soft light with a design focused on form, color, beam field, and output. The S120 is twice as long as the S60, but weighs nearly the same. Its larger light aperture makes a great soft light even better. Retaining the same features and color tuneability as its smaller counterparts, the S120 consumes less than 400 watts, yet it is slightly brighter than the S60-C and has an outstanding efficacy of 90 lumens per watt.
Included with your Arri SkyPanel LED S120-C Rental:
Safety Cable
True1 to Edison Male 6' Power Cable
Power Supply
3 Pin XLR 10' Cable
Standard Diffuser
Heavy Diffusion
Lite Diffusion
PSU Rail Mount
Roadcase
We strive to provide impeccably maintained rental equipment for the entertainment industry that is prepped and ready for your event. Our experienced staff stands ready to help you with your lighting, video, rigging & production needs. Rental inventory availability may vary based on date and 4Wall location. In cases where your preferred item is unavailable, we'll do our best to suggest a suitable replacement.
Video
Downloads
Features
Fully Tunable from 2800K - 10000K
Vibrant Color Selection (RGB+W Color Gamut)
High Color Rendering
Low Power Consumption (420W Nominal)
Output - Brighter than 2kW Tungsten Soft Light
Fully Dimmable from 0 - 100%
Lightweight and Compact
Interchangeable Diffusion Panels
Thin Profile
On-Board Battery Connection (23 - 36V DC)
Onboard Simple Control Panel
Onboard DMX In and Out
RDM Implementation
USB-A Connection for Firmware Updates
EtherCon port for network connectivity
Fan Mode Selection
External Lightweight PSU
powerCON TRUE1 Power Connector