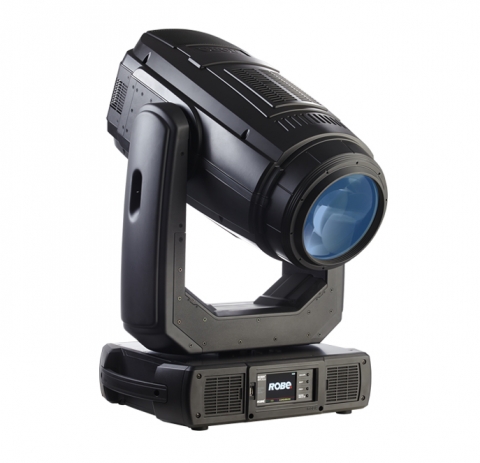 Details
Description
These moving lights can provide awesome in-air effects while sitting on the stage floor for a conference, ceremony, or concert. The BMFL Blade can also work great on your rig for more straightforward key lighting.
4Wall Entertainment Lighting is a rental company with locations nationwide. Since 1999 we've been providing quality stage and theatrical lighting equipment from the industry's top manufacturers. Request a rental quote for this item now and receive a response within one business day!
Video
Specs
Features
Lamp: Compact short-arc metal halide lamp
Base: PGJ 28 Lok-it!
Approved model: Osram Lok-it! HTI 1700/PS
Lifetime: 750 hours @ 1700 W / 1500 W / silent mode
Colour Temperature: 6.000 K
CRI: 90
Control: Automatic and remote on/off
Ballast: Electronic
Cyan: 0-100%
Magenta: 0-100%
Yellow: 0-100%
Variable CTO: 2.700 - 6.000 K
Colour wheel 1: 6 fixed dichroic colours: deep red, deep blue, orange, green, magenta, congo blue + white
Colour wheel 2: 6 replaceable "SLOT&LOCK" dichroic colours: pink, lavender, laser green, 9.000 K CTB, minus half and minus green + white
Framing shutters: 4 individually positionable blades plus rotation of the complete frame system +-45°
Buy it New

Thinking of purchasing rather than renting? NewLighting.com is a division of 4Wall Entertainment that carries brand new, unopened fixtures and accessories from top manufacturers. You can rest assured that purchases from the site include all applicable manufacturer warranties, as well as the full customer service and support of the 4Wall family of companies.