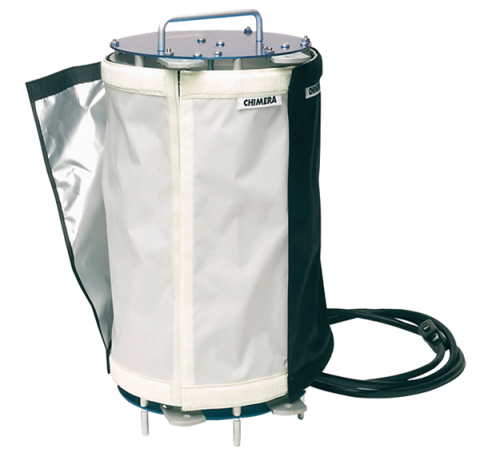 Chimera
Chimera Birdcage Lantern
Details
Description
The Chimera Birdcage Lantern Light Bank features an innovative design that offers flexible use - hang it, stand it up, lay it down, or put it on a stand. The light can be shaped with the adjustable black/silver skirt, adding a glow where you desire a small to moderate area of soft accent light. This 120VAC Chimera Birdcage stands approximately 14" (35.5 cm) tall.
Included with your Chimera Birdcage Lantern Rental:
Black/Silver Panel
Diffusion Panel
Stand Adapter
Mogul to Medium Socket Reducer
We strive to provide impeccably maintained equipment that is prepped and ready for your next event. Our experienced staff stands ready to help you create the perfect lighting and video experience. You will receive a rental quote back within 1 business day.
Features
Rating: 500W
14" Tall
Light can be shaped with the adjustable black skirt.
Screw-in adapter to allow the use of standard household lamps.