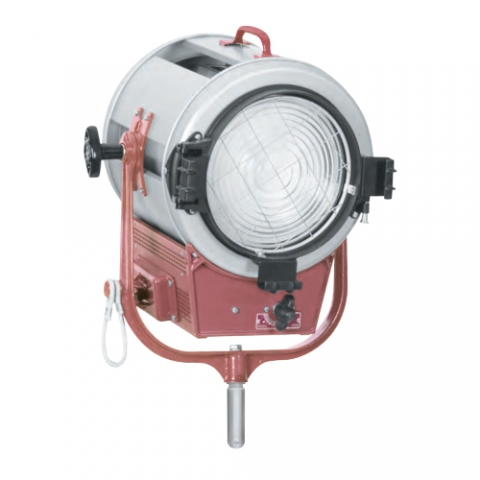 Mole Richardson 5K Baby Senior Solarspot
Details
Description
The 5000W Molequartz Baby Senior Solarspot has a compact and lightweight aluminum housing with high performance. It features a front opening door, front and rear focusing handles, and spring loaded socket contacts for positive grip.
Included with your Mole Richardson 5K Baby Senior Solarspot Rental:
Safety Cable
Junior Receiver Pipe Clamps
C/F Mole 13 ½"
Barndoor 13 ½"
We strive to provide impeccably maintained rental equipment for the entertainment industry that is prepped and ready for your event. Our experienced staff stands ready to help you with your lighting, video, rigging & production needs. Rental inventory availability may vary based on date and 4Wall location. In cases where your preferred item is unavailable, we'll do our best to suggest a suitable replacement.
Downloads
Features
Head: Type 4191
Rating: 120/240 volts, AC or DC, 41.6 amps max. - 5000 watts max.
Switch: 60 amp, 125 volt heavy duty, double pole. Mounted in trough.
Construction: Aluminum with interlocking channels and perforated
steel trough.
Yoke: Cast aluminum with removable 11/8" steel yoke pin.
Condenser: 9-7/8" dia. Fresnel of glass. 17 deg to 61 deg field angle.
Mirror: Alzak Aluminum.
Focusing: Easy action handles. Front and rear.
Size: 16" x 14" x 17-1/4".
Head Weight: 33-3/4 lbs. (w/cable).
Buy it Used

Thinking of purchasing rather than renting? UsedLighting.com is a division of 4Wall Entertainment that provides a safe place for buying, selling, and brokering quality used stage lighting equipment. The site carries technician maintained inventory sold directly from 4Wall rental stock that includes unparalleled warranties and customer service.