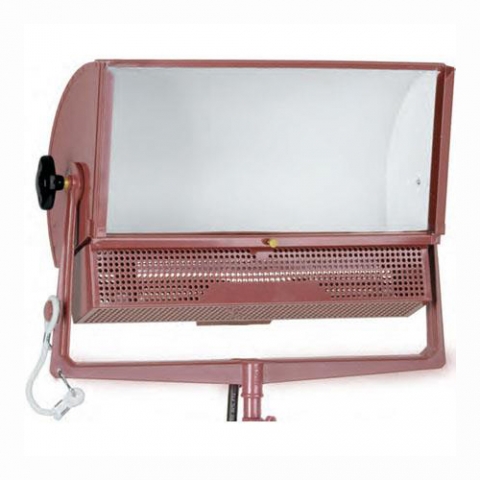 Mole-Richardson 2K Baby Zip Softlite
Details
Description
This Softlight has two switches to control light intensity. It is designed to fill the need for a small compact Softlight with high performance for locations and small sets where space is at a minimum.
Included with your Mole-Richardson 2K Baby Zip Softlite Rental:
Baby Pipe TV Clamp
Safety Cable
Eggcrate 18 ¼"x8 ¼"
C/F 18 ¼"x8 ¼"
We strive to provide impeccably maintained rental equipment for the entertainment industry that is prepped and ready for your event. Our experienced staff stands ready to help you with your lighting, video, rigging & production needs. Rental inventory availability may vary based on date and 4Wall location. In cases where your preferred item is unavailable, we'll do our best to suggest a suitable replacement.
Downloads
Features
Head: Type 2591
Rating: 120/240 volts, AC or DC, 16.7 amps max. - 2000 watts max.
Switches: 2 Toggle switches mounted on lamp. (One per globe).
Construction: Solid and perforated sheet steel.
Yoke: Cast aluminum. Fits any standard 5/8" dia. stand spud or 5/8" hanger spud.
Reflecting Surfaces: Globe trough: Molebrite specular aluminum.
Reflecting hood: Special diffusing coating
Size: 8" x 17-1/2" aperture
Had Weight: 13-3/4 lbs (w/ cable)