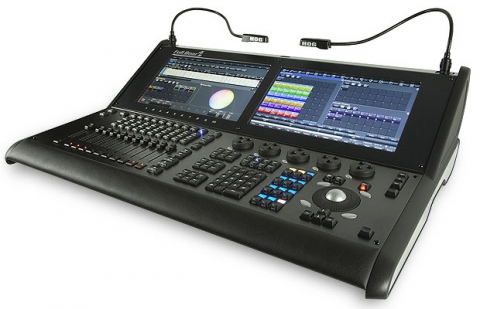 High End Systems
High End Systems Full Boar 4
Details
Description
The Full Boar 4 has all the power of the Hog 4 in a more compact package.  Like it's predecessor it allows for total expansion enabling you to create, manage, edit and playback all types of shows. The Full Boar 4 comes packed with the latest hardware features - 10 point multi touch, motorized faders, solid state HDD to name a few.
Included with your High End Systems Full Boar 4 Rental:
Goose Neck Lamp
USB Flash Drive Console
Keyboard
Dust Cover
AC Cord
Full Boar 4 Roadcase
We strive to provide impeccably maintained equipment that is prepped and ready for your next event. Our experienced staff stands ready to help you create the perfect lighting and video experience. You will receive a rental quote back within 1 business day.
Video
Downloads
Features
Robust Hog 4 software
Two 15,6œ wide screen Multi touch screens
Two additional monitors or touch screens possible
Five parameter encoders
Twelve LCD user keys
Tri axis trackball
Ten motorized faders
One motorized separate Grandmaster
Four integrated DMX outputs (12 outputs over DMX and Art-Net possible)
More DMX or Art-Net Outputs via DP 8000 DMX Processors
Hog-Net Ethernet connector
Fixture-Net Ethernet connector
Solid state hard drive
Integrated CD/DVD Laufwerk
SMPTE/Midi ports