Got Rain? 4Wall's IP65 Rated Inventory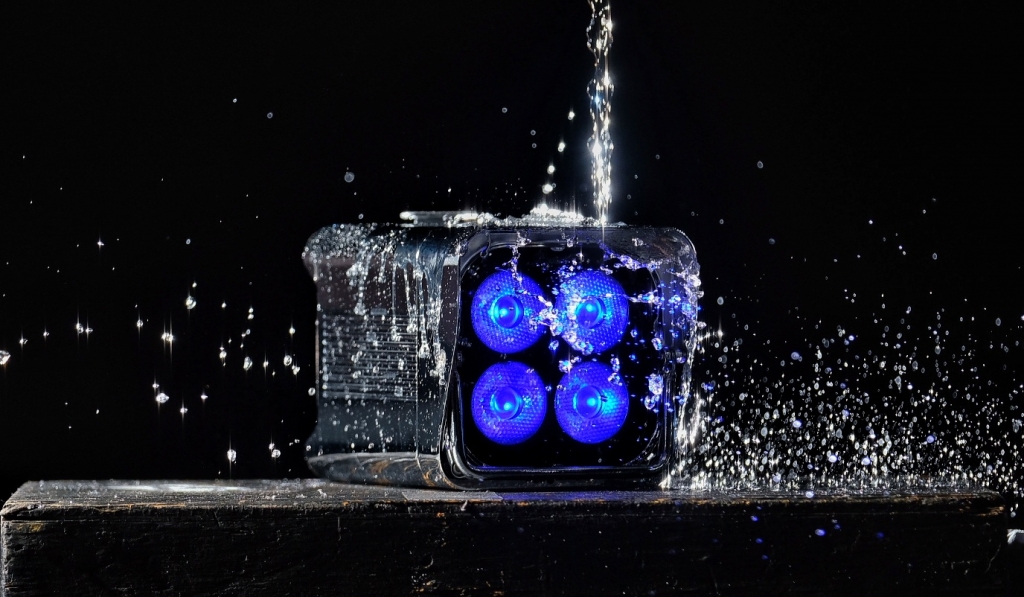 We get a lot of calls and questions from people wanting to rent gear that can remain outdoors for a couple of days during an event that may or may not see some rain showers. IP65 rated fixtures are going to be your gear of choice for these situations. What does IP65 rated mean you ask? Well, IP stands for Ingress Protection.  Basically, this is a way of being more specific than saying "water resistant" when describing the degree of protection against intrusion into a fixture by foreign bodies.
IP65 is the minimum level of protection for water jets being sprayed from all sides.  Many people consider it safe to assume that if a fixture is protected against water jets, that it will do fine in an outdoor environment. If you would like to learn more about the IP rating system, check out the "IP RATINGS EXPLAINED" article in the Lighting Lounge. Below is all the IP65 rated gear we have available to rent at 4Wall Entertainment.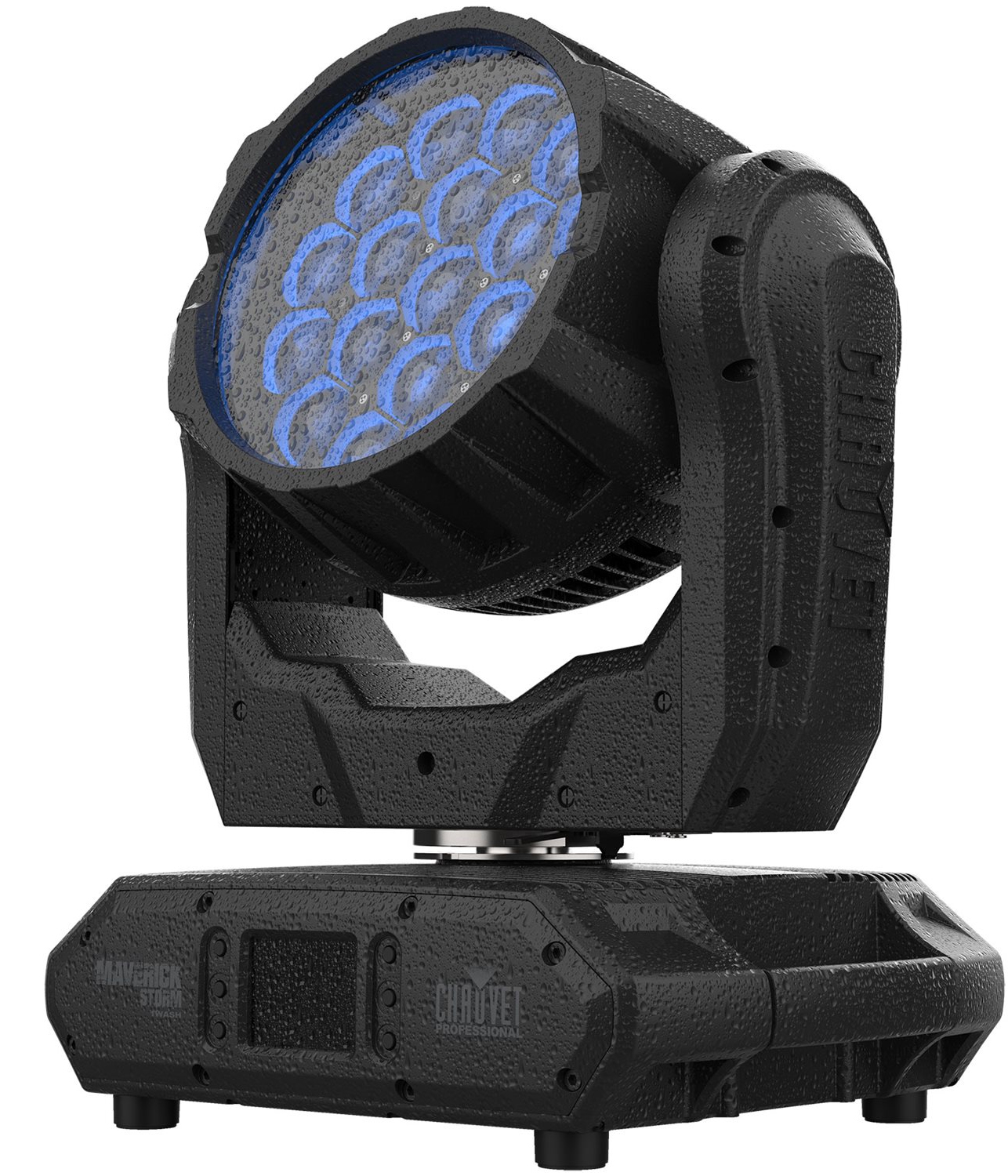 CHAUVET PROFESSIONAL MAVERICK STORM 1 WASH
The Storm 1 Wash is 1 of 2 IP65 rated moving lights we currently have available to rent. This fixture is similar to the popular Maverick MK3 Wash. The Storm 1 Wash features a compact and rugged die-cast aluminum housing built with marine grade stainless steel screws to withstand even the harshest elements. With an output of just over 6,000 lumens, its customized optics are well suited for audience and aerial washing, even at larger venues.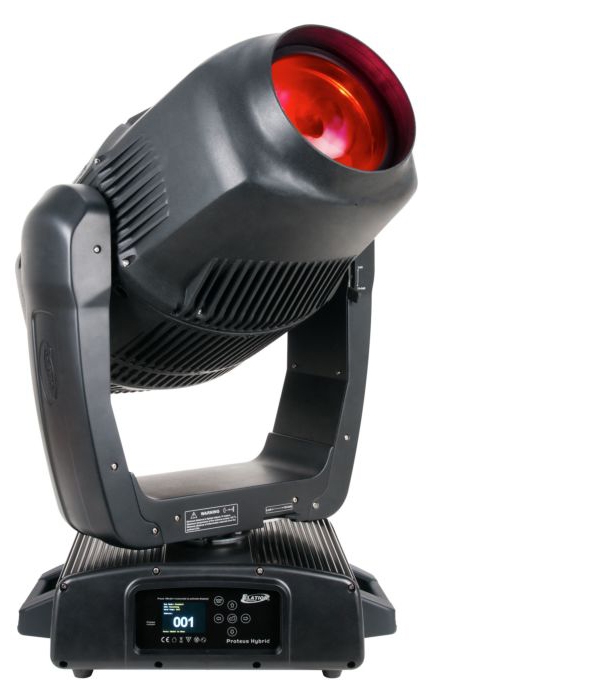 ELATION PROTEUS HYBRID
The Elation Proteus Hybrid is the second IP65 rated moving light we have in our rental inventory. This fixture is a 3-in-1 hybrid moving head beam, spot, and wash luminaire that produces over 23,000 lumens.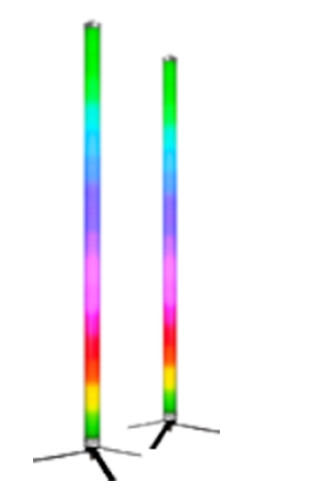 ASTERA AX1 PIXELTUBE and TiTAN TUBE
The Astera AX1 Pixeltubes and Titan Tubes are completely wireless LED batons that can be mounted at event and film sites to light up people and objects or create indirect lighting effects. These lights are highly creative devices that offer an infinite range of possibilities. The AX1 Pixeltubes have an output of 695 lumens and the Titan Tubes have an output of 2,900 lumens.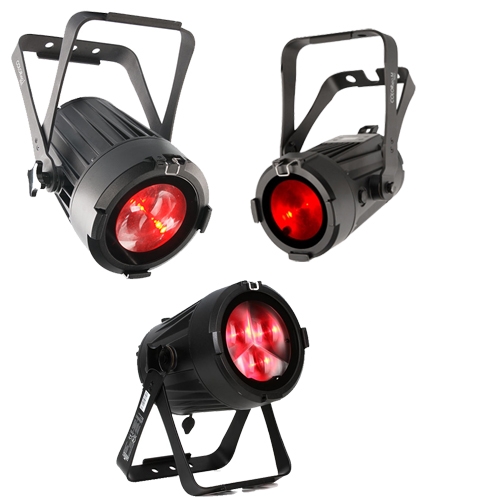 CHAUVET PROFESSIONAL COLORADO SOLO SERIES
Chauvet Professional COLORado Solo LED static wash lights produce one homogenized beam for superior even color-mixing through fast, smooth zoom and precision optics. We have 3 models available to rent: 1 Solo, 2 Solo, and the smallest of the three, the M Solo. The 1 Solo and M Solo easily fit inside truss and make excellent truss warmers. 
The QolorPoint is an RGBW, battery powered, Wireless LED Uplighter equipped with SHoW DMX radio. It uses a long battery life capable of 8 hours at 2,000 lumens. The QolorPoint is also IP65 rated for outdoor use. It comes in a 6-way charging flight case for easy transportation and charging of the fixtures.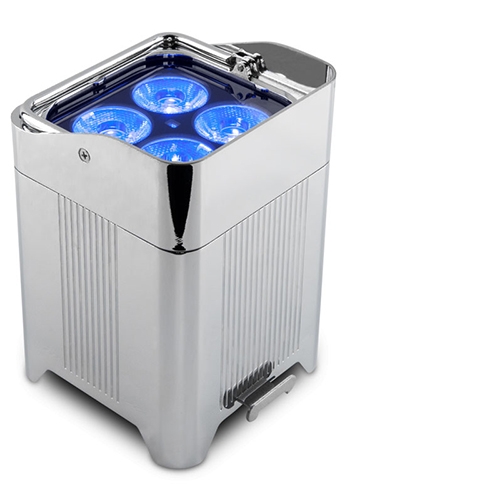 CHAUVET PROFESSIONAL WELL FIT
The battery-powered WELL Fit LED wash light can completely enhance any venue during a wedding, school dance, conference, and more. The reflective chrome housing is designed to blend into any decor. Need to light pillars or trees outside your venue and there's a chance of showers? This light can withstand the rain with no special cables needed.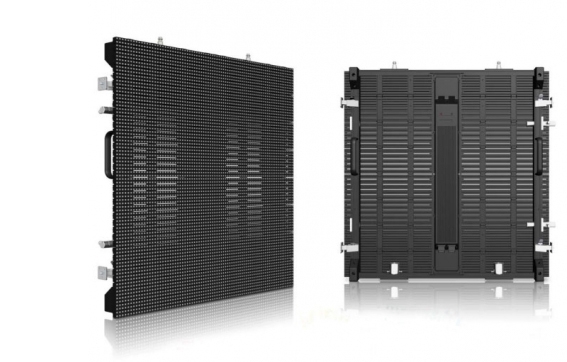 ABSEN C7 (7MM LED VIDEO PANEL)
These LED video tiles are IP65 rated making them suitable for indoor and outdoor applications. They have a pixel pitch of 7MM, a brightness of 5000 nits, 281 trillion colors, and a pixel density of 17776 pixels/sq.