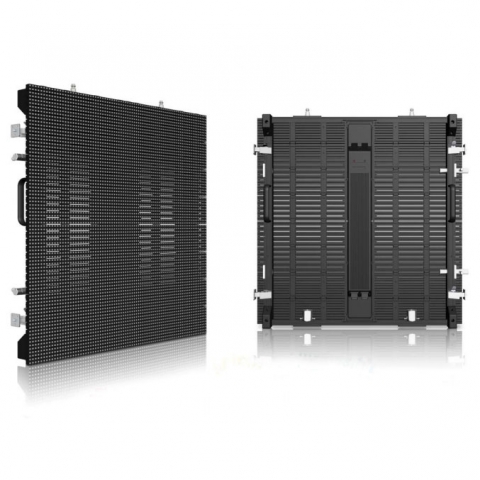 Other
Absen C7 - 7MM (IP65 Rated)
Details
Description
These LED video tiles are IP65 rated making them suitable for indoor and outdoor applications. They have a pixel pitch of 7MM, a brightness of 5000 nits, 281 trillion colors, and a pixel density of 17776 pixels/sq. 
Only located at 4Wall Los Angeles.
We strive to provide impeccably maintained equipment that is prepped and ready for your next event. Our experienced staff stands ready to help you create the perfect lighting and video experience. You will receive a rental quote back within 1 business day.
Features
Pixel Pitch: 7.5MM
Pixel Density: 17776 pixels/sq.
Refresh Rate: ~ 1920 m.
Gray Scale per color: 65536 Hz
Colors: 281 trillion
Brightness: ~ 5000 nits
Panel Dimensions: 600mm x 600mm x 85mm
Weight: 19.86 lbs
Pixel Configuration: SMD 3in1
Pixel Matrix per panel: 80 x 80 pixels
IP65 Rated