2nd Annual Virtual Vendor Showcase on Virtual Event Pro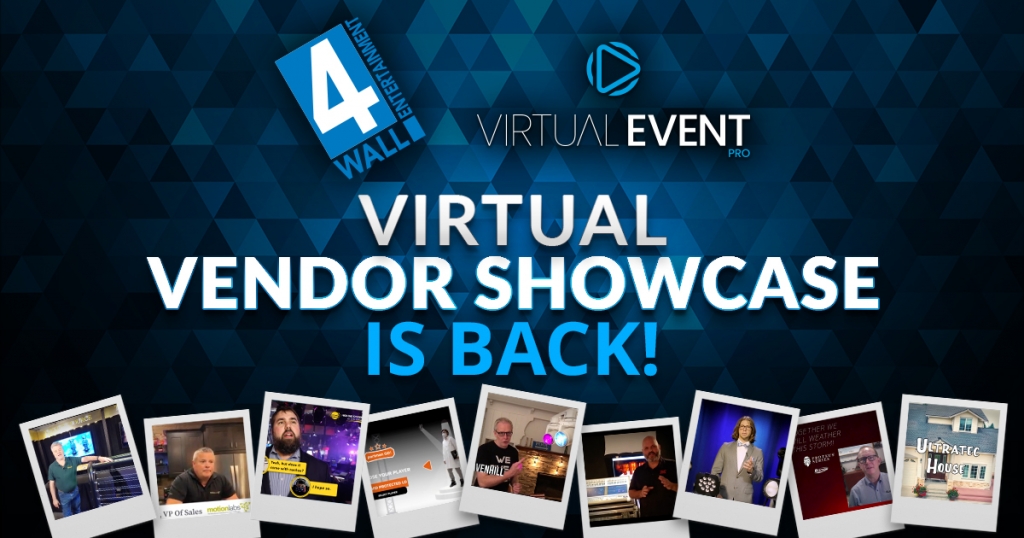 The Virtual Vendor Showcase is back! We had a blast putting together last year's event, and with us not being able to host hundreds of people in our shops yet, we decided to put on what is hopefully the LAST completely virtual showcase. Like all of our Vendor Showcases, it is FREE to attend.
Last year's show was a series of unique pre-recorded videos that premiered on Facebook, but this year we are adding 2 full days of live product demos, new product releases, and never-before-seen videos made by 40+ vendors! The full schedule of events will be released in the coming weeks.
The popular Code Word Challenge is back too! For those that missed the fun last year, all you have to do is watch all the participating manufacturers' videos, find the code word in their video, and write it down. Submit your list of code words to us, and you'll be entered into a raffle to win a swag package from all participating manufacturers + 4Wall!  
We will be hosting the event on our virtual event platform, Virtual Event Pro. This platform is built for all types of events such as exhibitions and features HD production quality video streams. Holding the Virtual Vendor Showcase through our platform will give you many more ways to give direct feedback & have questions answered live by manufacturers.
WHEN: May 24-May 31 (Live content on May 26 & 27)
WHERE: Virtual Event Pro

REGISTER NOW: CLICK HERE