Dermot Kennedy: The Sonder Tour
By Abbie Lee Short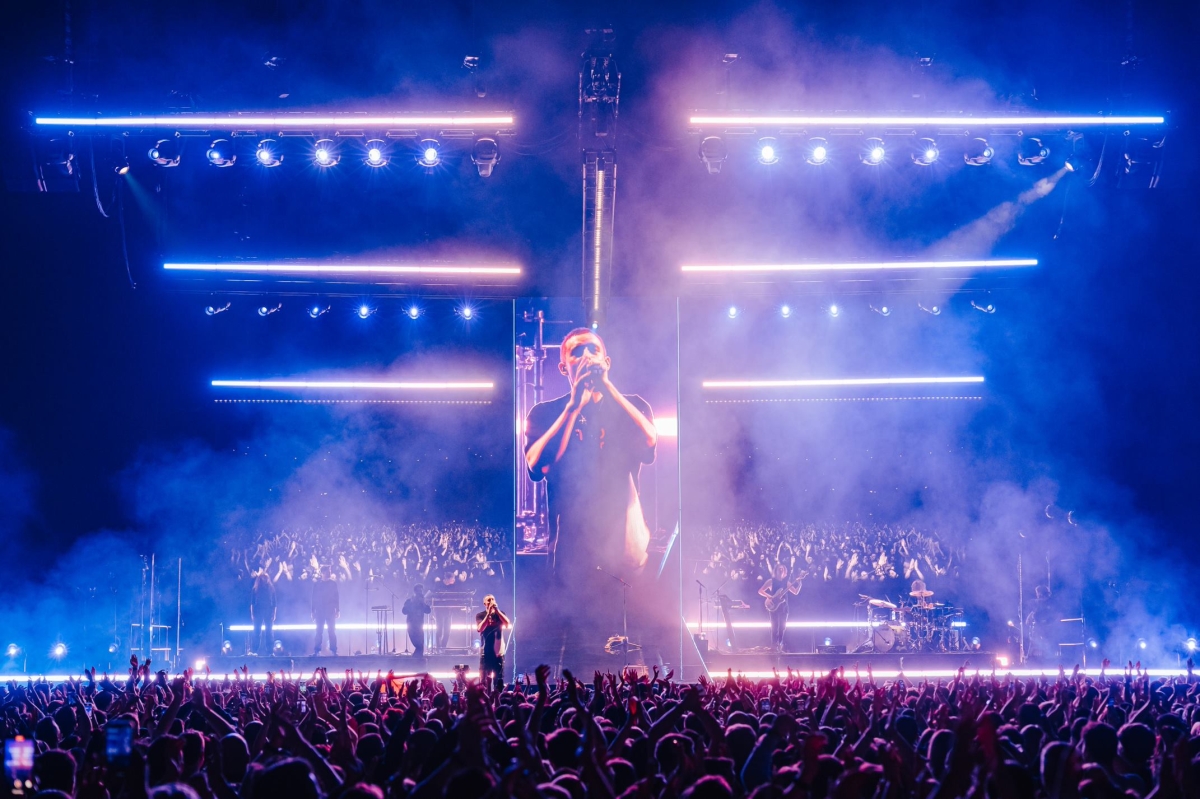 Sonder, the name of Dermot Kennedy's latest campaign, is the realisation that everybody around you is living a life just as complex as yours. This concept is inherently meta for a journalist with no technical background interviewing roadies about technology. Answers are often met with further questions, yet as a spectator, it is difficult to comprehend the complexities of assembling a production as vibrant as The Sonder Tour unless you spend the day with those involved.
Production Manager, AJ Sutherland - who oversaw the advancement and logistics with support from Production Coordinator, Carol Evans and Backstage Assistant, Crystal Feng - welcomed TPi to the final date of the European campaign at London's The O2 to shed some light on proceedings.
The vendors included 4Wall Entertainment, Beat The Street, Christie Lites, Fly By Nite, Ox Event House, Popcorn Catering and Solotech. "There are a lot of longstanding suppliers involved. Likewise, most members of this camp have toured with Dermot for a while, which is beneficial as the tight-knit dynamic of this camp is something we look to maintain," he began.
"We are touring globally without time for production days between legs, so having suppliers that we can work with across the board is ideal," Sutherland said, citing the vendors' ability to duplicate video equipment on both sides of the Atlantic.