4Wall Summer Internship Program
By Jay Agamao
8 months ago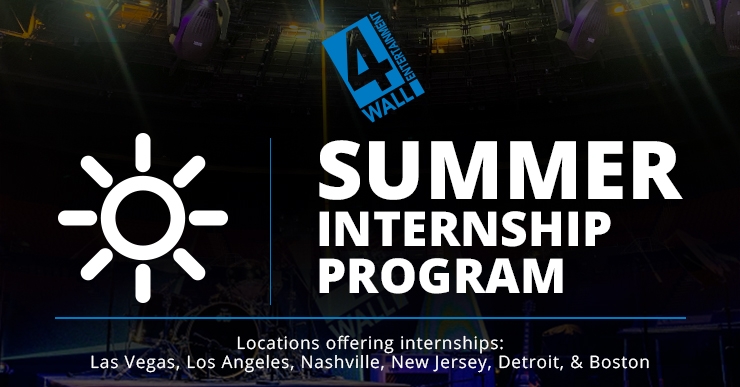 We are looking for an Intern (Early & Late Summer) to come join the 4Wall team!
What you will be doing: While every day is different at 4Wall, you will be gaining a good introduction into our industry and the various career paths available. You will obtain experience in each department within our shop, in order to learn the processes for ensuring 4Wall is executing high-quality projects.   

What you bring to the table: Our ideal candidate will want to learn about the entertainment industry (lighting, video, rigging, etc.), will be able to take directions as well as multi-task in a fast-paced environment. A good work ethic, willingness to learn, and strong leadership and interpersonal skills are a must.  
What you should know:
This is a 6-week long, paid internship
Employment opportunities may be available following a successful internship, whether full-time or freelance.   
Locations available: Boston, Detroit, Los Angeles, Las Vegas, Nashville, and New Jersey.  
The deadline to apply is April 15, 2023.  

Apply for the Summer Internship - Early Summer Session
Apply for the Summer Internship - Late Summer Session