New Features on 4Wall.com
By Drew Quinones
Created Apr 10, 2018, updated Apr 20, 2018 in
General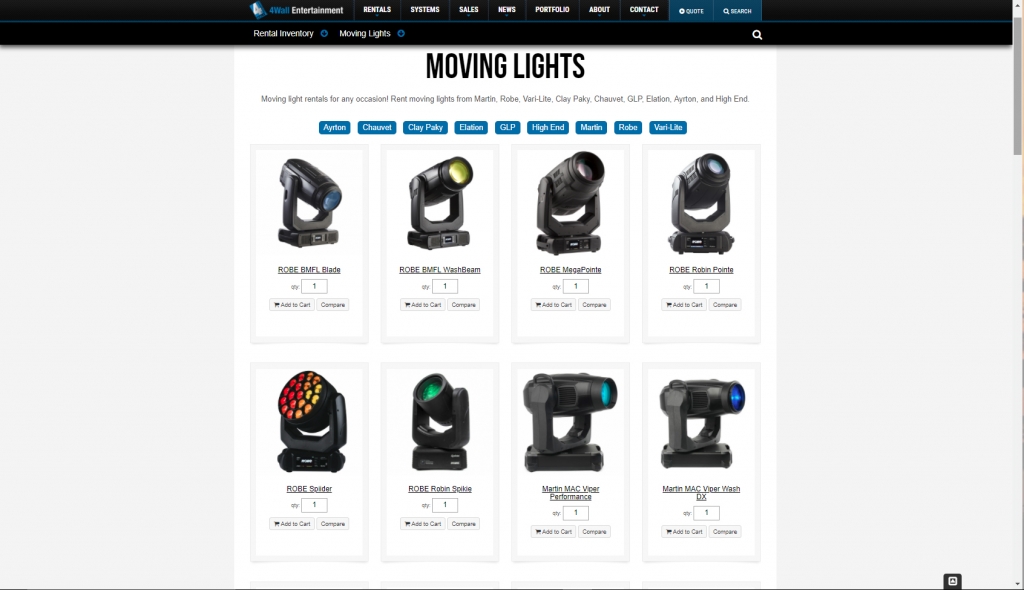 We've recently added some additional features to 4Wall.com such as a compare option to help you decide which rental item is best for your event, an events page so you can see what's happening at your closest 4Wall location, and a portfolio page for you to see what others in your industry are doing to get ideas and inspiration.
4Wall Compare
This new feature allows you to quickly compare selected features on 2, 3, or 4 moving lights, consoles, projectors and other categories. More categories will be available to compare items in the upcoming weeks. Check out the video below for a quick demo:
4Wall Events
From our 4Wall Vendor Showcases to Open Houses, our all-new 'Events' page will keep you updated on all the upcoming fun!
4Wall Portfolio
Our 'Portfolio' page is a great way check out some of the projects we have been involved with. With photos, gear lists, and insight from lighting and projection designers, you can learn about all the hard work that goes into creating spectacular shows and events.