2017 4Wall New York Vendor Showcase & BBQ
By Drew Quinones
May 19, 2017, updated Oct 13, 2017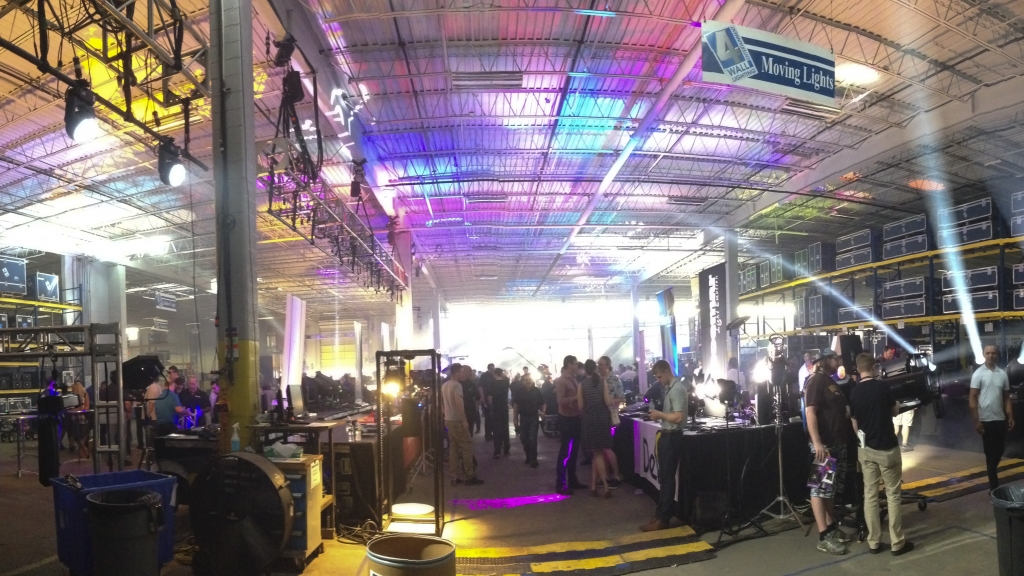 Yesterday, 4Wall New York opened its doors to the public for their annual Vendor Showcase and BBQ. Each year, 4Wall rounds up over 50 of the top manufacturers in the industry so attendees can interact with the latest products and speak with representatives from their favorite brands.
Aside from the incredible access to all the gear at the showcase, 4Wall also had mouth-watering BBQ setup in the demo room. J.C.'s Smoke House was on site again this year cueing up what seemed like bottomless chicken, ribs, sausage, pulled pork and burgers. It's safe to say if you attended the showcase, you definitely left with a full stomach! 
Hundreds of people filled 4Wall NY's warehouse for another successful showcase. It wouldn't be possible without all the vendors taking the time to setup shop with us for the day. We want to thank each and every one of them for stopping by and making this event a success each and every year.
We would also like to thank Brian Dowd & Shawn Sack from A.C.T Lighting and 4Wall's Paul Phillips & Brian Luftig for the amazing BBQ they prepared for everyone. 
Shoutout to our 4Wall crew for getting the shop prepped for the event.
Lastly, thanks to all the attendees for making their way to the showcase. We put this together for you to have a chance to interact with gear and have a blast doing it. We hope to see everyone again next year!
If you missed this year's event, be sure to mark your calendars for 4Wall Nashville's Vendor Showcase coming up on June 9. Click here for more info: 4Wall Nashville Vendor Showcase
Check out the video below which features photos by 4Wall's CJ Westcott and John Rekesius.