4Walls Tina Davis & D. Don the Service Dog
By Drew Quinones
Apr 20, 2017, updated Apr 17, 2023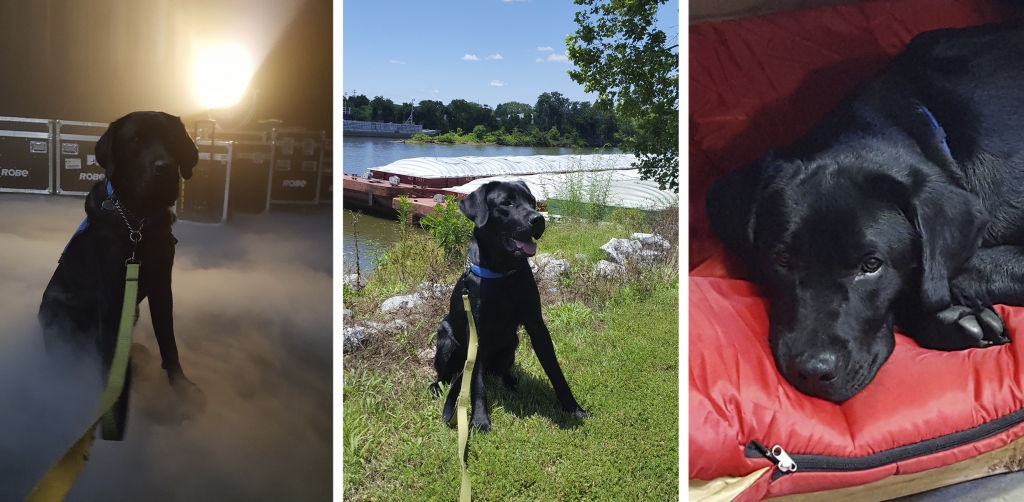 Nashville, TN-  4Wall Nashville's Tina Davis is a volunteer worker for Southeastern Guide Dogs based out of Florida. The nonprofit organization has provided guide dogs to people with visual impairments since 1982. They also provide service dogs for veterans with PTSD and facility therapy dogs that live with staff members and provide comfort at military healthcare facilities.
Over the past two years, Tina has brought in puppies and dogs to 4Wall to expose them to noise, people, and different situations a shop environment can present. This is a vital part of the service dog's training. It's also a great moral boost for the entire 4Wall staff.
One of her students, D. Don, recently graduated and is now an official "Service Dog." He is heading to his new home with Robert, a Marine Veteran who served as a radio operator in Vietnam. D. Don's training and skills he has acquired over the years will give Robert a peace of mind in a crowd. Everyone at 4Wall Nashville is honored to have played a small role in this wonderful achievement. D. Don will forever be a part of the 4Wall family! Thanks to Tina for sharing this story with us.
For more information on Southeastern Guide Dogs, visit their website here.