4Wall Nashville Sponsors Touring Career Workshop Event
By Drew Quinones
Nov 9, 2016, updated Mar 6, 2017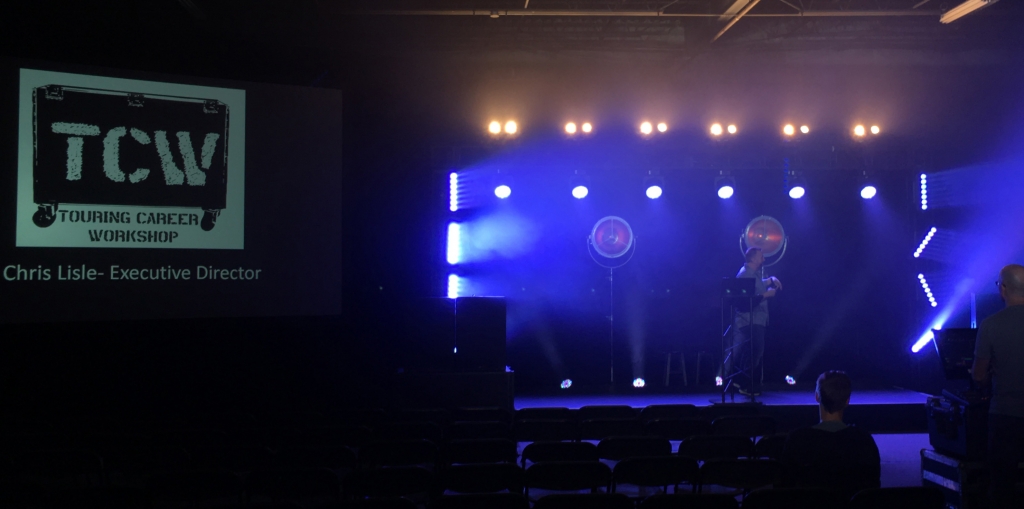 Nashville, TN- The 6th annual Touring Career Workshop (TCW) kicked off yesterday at Soundcheck Nashville with over 300 attendees. The TCW is a free event designed to serve and educate persons in the touring music industry.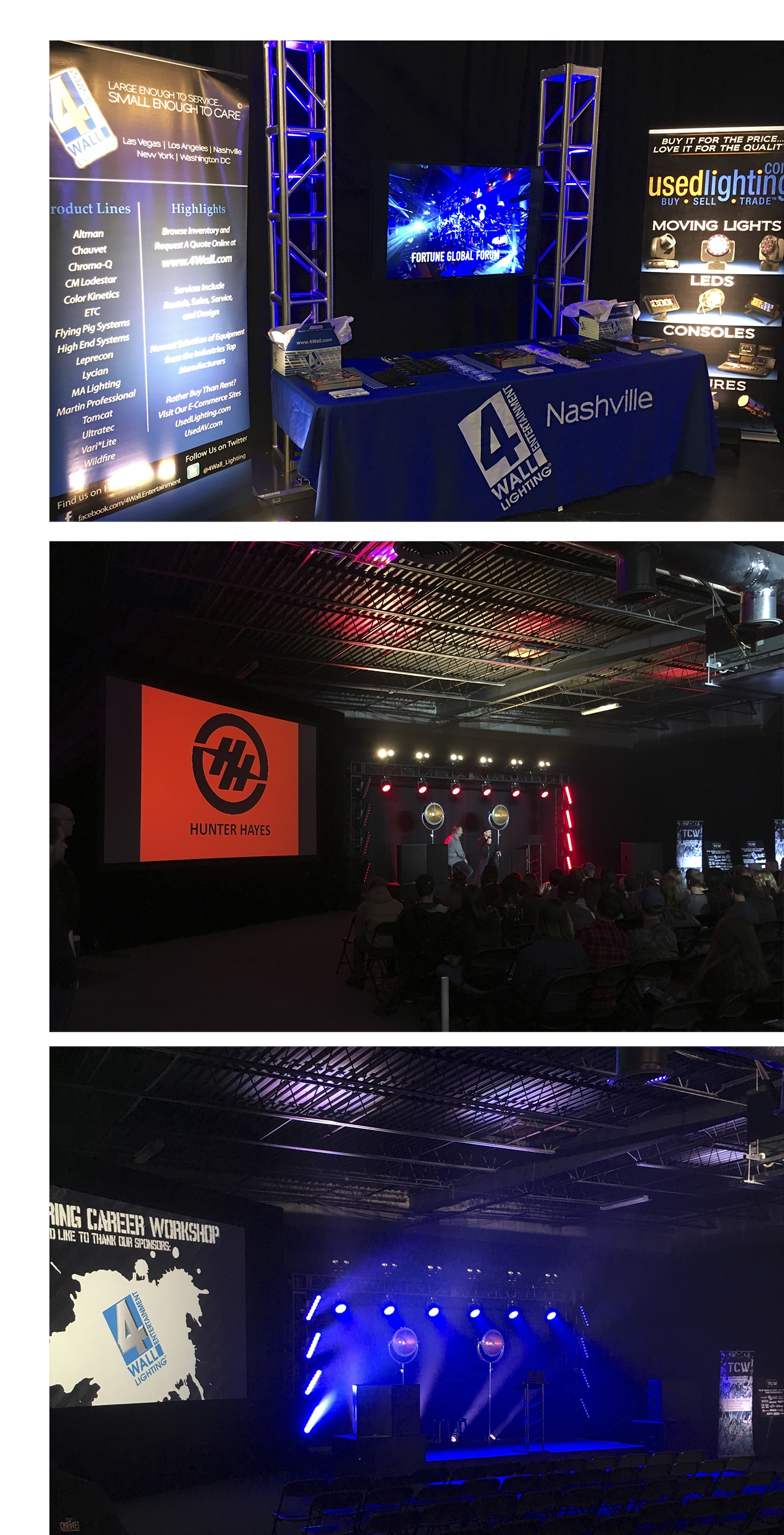 4Wall Nashville was a Gold Level Sponsor for the event and had a booth on hand to meet the attendees and give out some cool swag. 4Wall's own Robert Hickman attended his first TCW this year. "I feel this was a great resource for those people on the road now and for those who would like to be on the road in the future," he said. "You learn how to cope with life on the road in different ways, from staying fit to financial knowledge and support."
Country music singer and 4Wall touring client, Hunter Hayes, was a guest speaker at this year's TCW. He provided insight into the relationship with his production staff/crew. "Hunter's strong road crew allows him to avoid getting involved in any minor squabbles between his staff because he knows his team will work it out," Hickman said.
When Hunter Hayes was asked about what traits he looks for in his road crew's personality, he said, "You have to have a passion for what you do, an inner excitement. If you don't have it, then find something that does give you that feeling. Don't be miserable out on the road if it's not your thing."
Some frequent questions asked to 4Wall staff at the event was 'how do I get a job?' and 'do you have any road openings?' We are currently trying to fill over 20+ positions at 6 different 4Wall locations. Click here to see all the job openings we have available.
Thanks to the Touring Career Workshop for putting on another great event!