4Wall New York Vendor Showcase Set for May 19th
By
Created May 11, 2016, updated Jul 10, 2016 in
General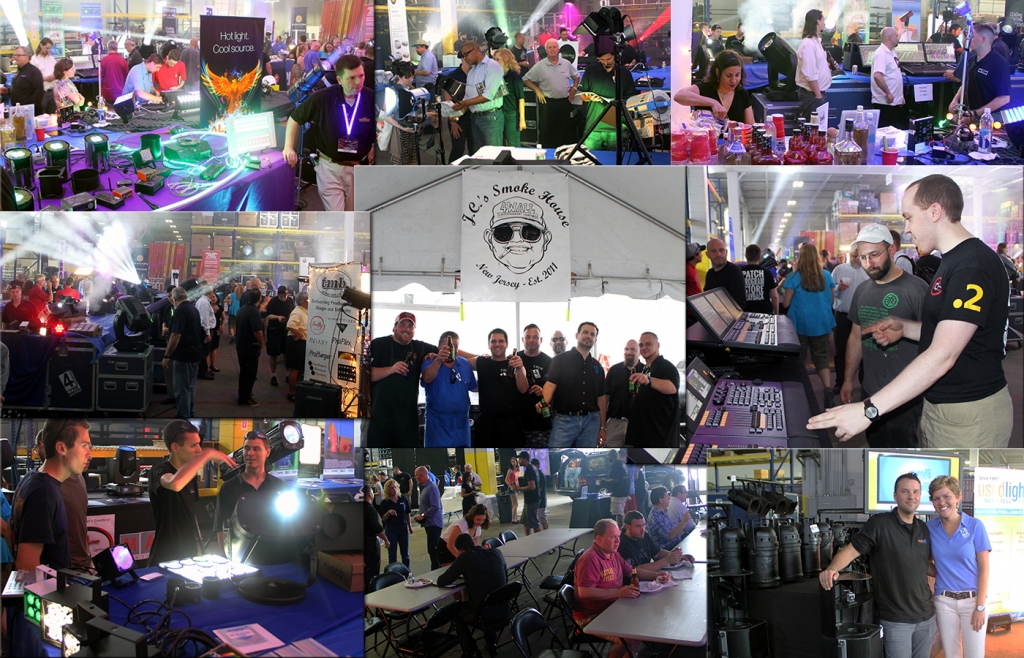 4Wall New York will once again open its doors to the public May 19th at 3pm for the annual 4Wall Vendor Showcase and BBQ event!
Attendance is free to the public, as is the food, which has become almost as anticipated as the lighting products. A full outdoor smokehouse will deliver pulled pork, chicken, ribs, sausage, burgers, and more to ensure no attendee goes hungry.
In-between bites, visitors will see the latest products from the industry's top vendors and be allowed hands on demonstrations along with unparalleled access to representatives from their favorite brands, with more than fifty manufacturers scheduled to attend.
In addition, UsedLighting.com will host an on-site used gear sale with special pricing valid only for the day of the show.
Find more details and RSVP on the official event page here, or visit the 4Wall New York contact page to get address and contact information.
Vendors currently scheduled to attend:
AadynTech, A.C.T Lighting, Altman Lighting, American DJ, Apollo Design, ARRI, Benjamin Electric Company, BBS Lighting, BM Consoluting, Briteline, Chauvet Professional & Chauvet DJ, Chroma-Q, Cineo Lighting, City Theatrical, Inc., Clay Paky, DeSisti Lighting, Elation Professional, Electronic Theatre Controls, ENTTEC, Field Template, GLP - German Light Products, High End Systems, Kino Flo Lighting Systems, Leprecon, Lex Products, Look Solutions USA, Lumenpulse, Lumescent Systems, Lycian, Lyntec, MA Lighting, Martin Professional, Matthews Studio Equipment, Inc., Mega Systems, Morpheus Lights, Mountain Productions, Inc., PixelFlex LED, Power Gems, Robe Lighting, Robert Juliat, Rosco, Rosebrand, SeaChanger, Selecon, SGM, Showline, SN3 Innovations, Stagemaker, Philips Strand Lighting, Swisson, Sylvania, The Light Source, TMB, TOMCAT USA, Inc., Total Structures Inc., Ultratec Special Effects, Usedlighting.com, Philips Vari-Lite