10-Cue Lighting Contest Winners Announced!
By
Created Mar 10, 2016, updated Mar 14, 2016 in
General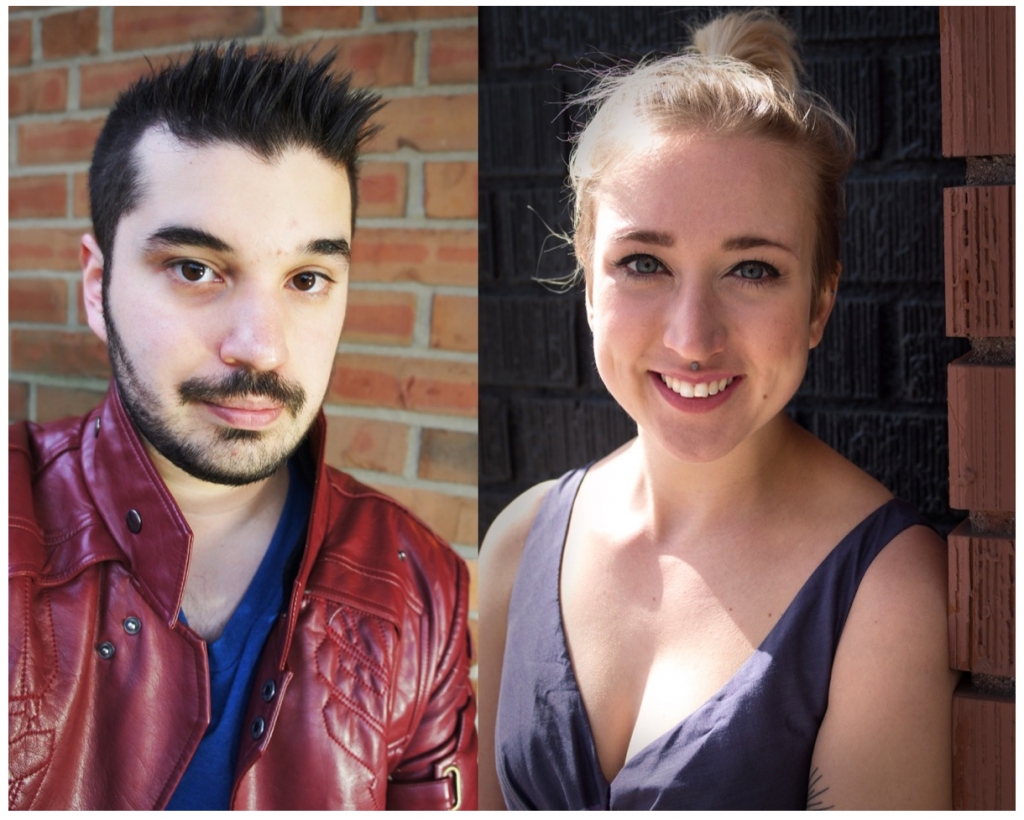 After reviewing a plethora of incredible entries, featuring lighting for plays, musicals, concerts and more, we're happy to announce the winners in their inaugural 10-Cue Lighting Contest: Erik McCandless and Lauren Sego. McCandless and a guest will receive an all-expenses paid trip to the USITT Conference; Sego and a guest will receive an all-expenses paid trip to the Hemsley Portfolio Review in New York City.
Contestants were asked to submit a video containing 10 lighting cues of their own design—whether they were taped during a show, took place in a light lab, or were displayed via a pre-viz program. The submissions were reviewed by Jacob Coakley, editor of Stage Directions magazine, 4Wall staff, and a panel noted lighting designers including: Al Crawford of ARC3 Design, who has designed for Jazz at Lincoln Center, Park Armory Galas and more; David Grill, whose credits include the Clinton Global Initiative and the Super Bowl XLIX Halftime show among others; and Ryan O'Gara, lighting designer for Avenue Q Off-Broadway, the Las Vegas production of Million Dollar Quartet and more.
McCandless submitted a snippet of his lighting design for a performance of Meatloaf's "Bat Out of Hell," while Sego's entry was a theatrical light-lab show set to "Wonderful" from Lord of the Rings: The Musical.
Complimenting McCandless' video, David Grill called it a "Great project with great timing and ideas. Wonderful project from the musical selection to the implementation of the plot and cues." And Al Ridella, GM of 4Wall's New York office "Loved the timing and the rhythm of the]design; he truly used each cue with a purpose."
The judges found lots to like in Sego's video as well. "It took us on a journey that had a good path and resolution," said Grill. And Coakley added "she used lights with intention to tell a beautiful story."
Erik McCandless is a first-year graduate student at the University of Cincinnati - College-Conservatory of Music, with a strong interest in concert and entertainment design. "When I saw the ad on 4Wall's page, I almost immediately knew what I wanted to submit," said McCandless. "It was very refreshing to be able to participate in a contest that focuses on cueing as opposed to just static looks, draftings or renderings."
Lauren Sego is currently in her last semester as a Lighting Design BFA at California Institute of the Arts (CalArts). Since her enrollment, she's been balancing her theatre lighting studies with freelance work around the Los Angeles area, focusing on programming and television production. "Receiving this prize has been immensely flattering and rewarding, and I'm thrilled about my visit to the Hemsley Lighting Review!" said Sego. "I'm very thankful for 4Wall and Stage Directions. It's very rewarding to know companies that want to highlight student work and provide them with these opportunities."
"It was fascinating reviewing all the entries, and seeing how students are approaching design and creating their art with light," said Coakley. "I'm happy we could partner with 4Wall to offer these opportunities so the students can help create their career in light as well."
Winning Entry, Erik McCandless, Bat Out of Hell
Second Place Entry, Lauren Sego, Wonder