4Wall NY Adds HES SolaSpot Pro 1500 to Rental Inventory
By
Created Nov 30, 2015, updated Mar 6, 2017 in
General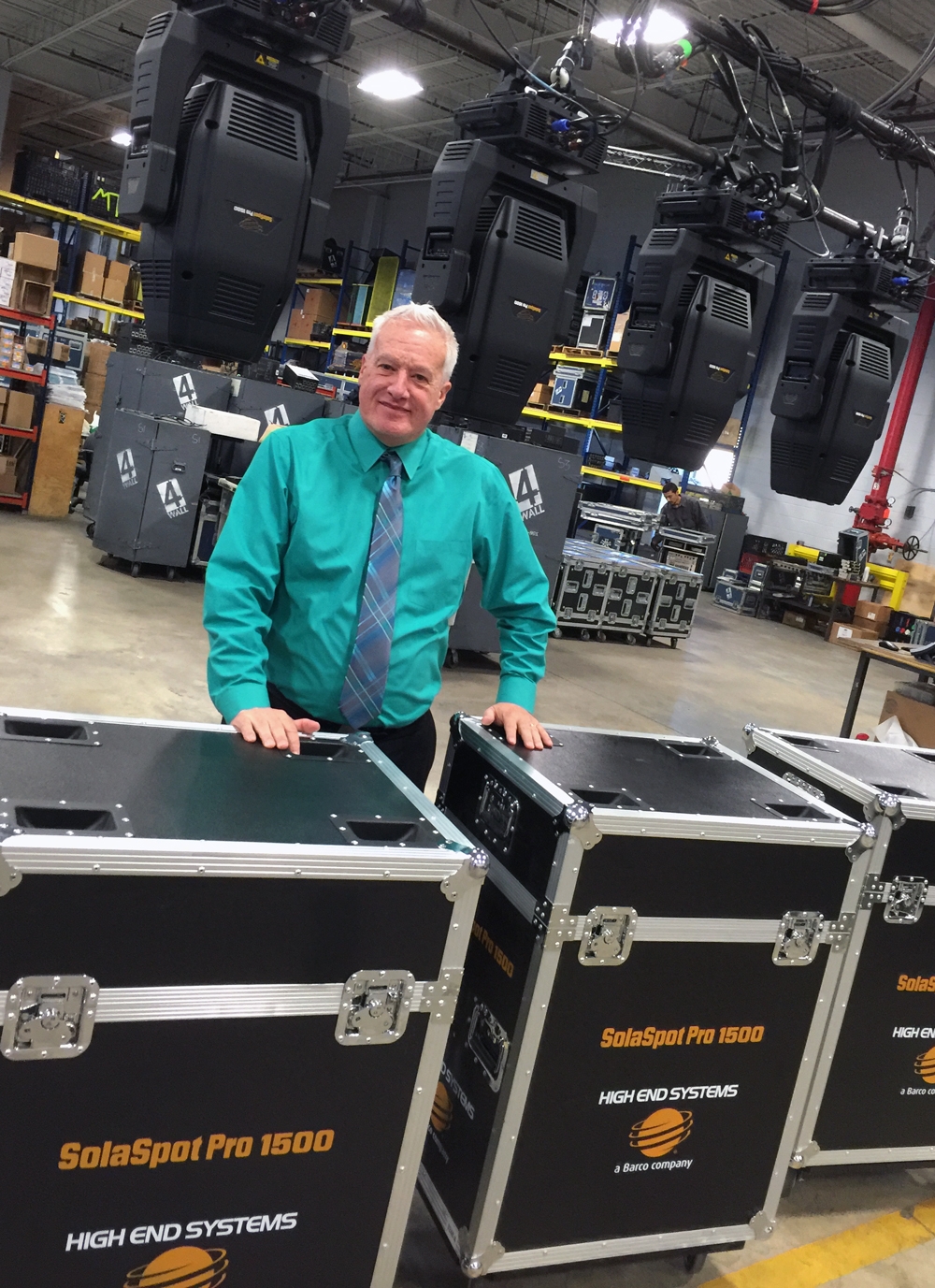 During the 2015 LDI trade show in Las Vegas, 4Wall Entertainment Lighting added 24 High End Systems SolaSpot Pro 1500 fixtures to their New York rental inventory. High End's display at the event featured a fully developed family of powerful LED based automated luminaires.

High End Systems Business Development Manager Bobby Hale explains, "Our new white LED engine products have the same lumen output as 1200/1500 watt metal halide fixtures. The Solaspot Pro 1500 outputs 20,000 lumens and consumes 50% less energy than the metal halide equivalent. With zero lamp replacements costs along with the four fast and accurate framing shutters, the total cost of owning and operating the unit is a key selling point of the fixture. Also, the super flat projection optics makes for excellent pattern projection and stunning even aerial beam work."
4Wall NY's General Manager Al Ridella comments, "We are very excited to add the SolaSpot Pro 1500 to our rental stock. When we first saw the fixture, we were immediately impressed by its features and the output that it provides from an LED source. Our New York clients require a great deal from their moving lights, and we feel the SolaSpot is a fixture they will be thrilled to have on upcoming shows."

Those looking to add the SolaSpot Pro 1500 to their upcoming shows can request a rental quote from 4Wall here.