New York Rental Product Showcase
By
Created Nov 22, 2015, updated Mar 6, 2017 in
General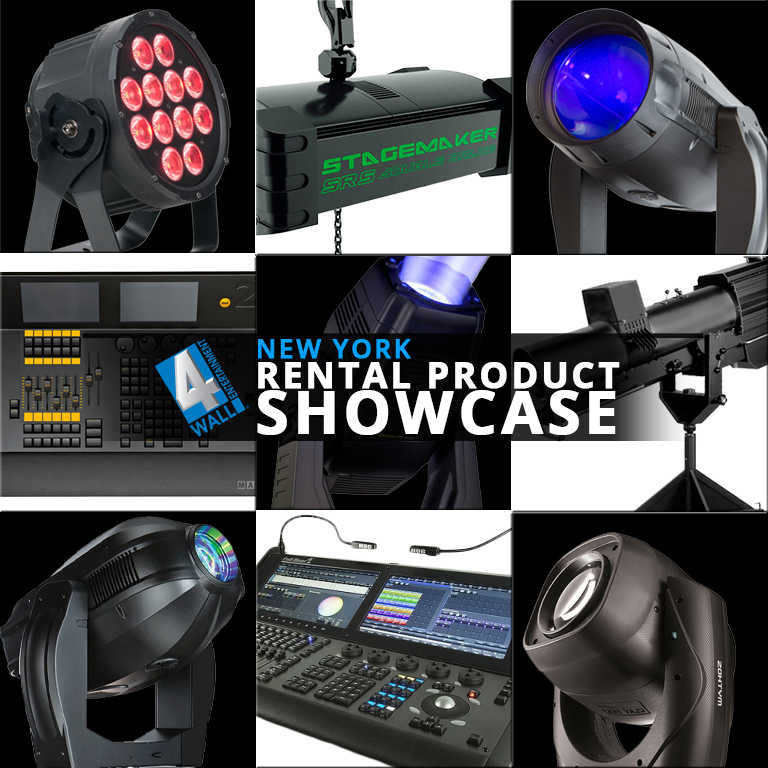 Join us December 10th from 3PM-7PM as we present our New York Rental Product Showcase! Take the opportunity to tour our 100,000+ square foot facility while participating in hands-on demonstrations of our newest rental items.
We will have the Vari-Lite VL4000 Spot & Beam-Wash, Clay Paky Mythos & Stormy, Elation SixPar 200, Lycian 1295 ELT Followspot, High End SolaSpot Pro 1500 LED, Hedge Hog 4 & Full Boar 4 Consoles, and many more items all ready to be seen and demonstrated first hand!

Food and drinks will be provided throughout the event.

The event is open to the public and all are invited to attend. We hope to see you there!
For more info contact:
General Manager
Al Ridella
Aridella@4wall.com
201-329-9878