About Us
4Wall In The News
The HOSPACE 2020 Hybrid Conference Utilizes 4Wall's SmartStudio XR & Virtual Event Pro
By Drew Quinones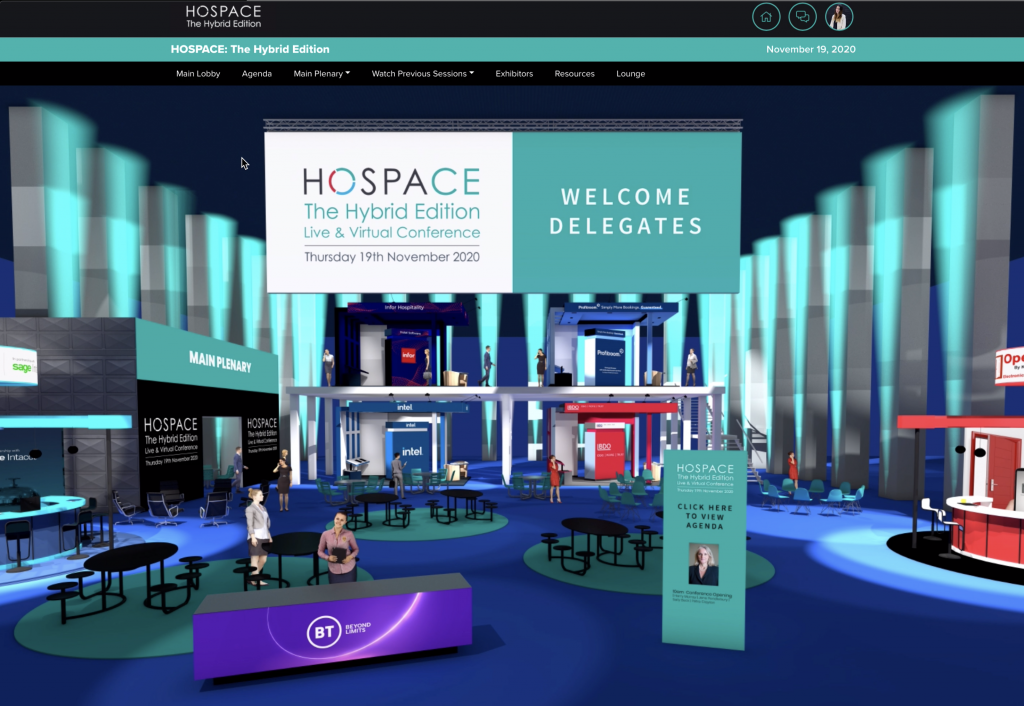 4Wall Entertainment supported HOSPA, a hospitality organization, to deliver a virtual and hybrid conference HOSPACE 2020 on it's customizable virtual event platform, Virtual Event Pro. All live streams were broadcast to the platform live from 4Wall's extended reality studio at Royal Lancaster London, which featured downloadable resources, live text & video chat, polling, virtual exhibitor booths, an integrated social media wall, and a custom virtual lobby.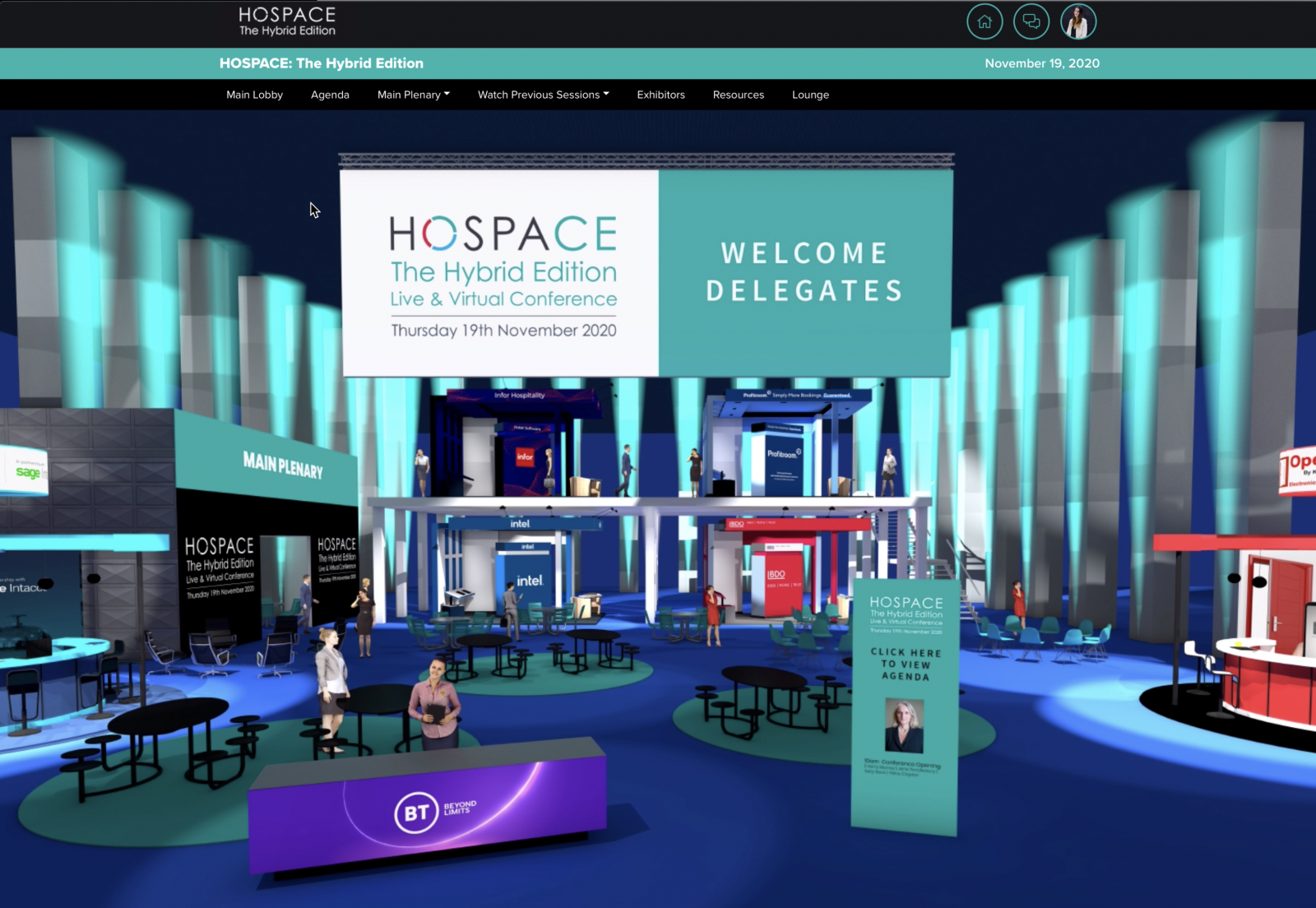 The jam-packed one-day conference was host to a wide range of speakers and guests, from social-distanced live panel discussions at the studio to remote feeds beamed live into the studio screens and onto the platform. 4Wall supported HOSPA in building and creating their extended reality set, as well as their branded virtual lobby with custom exhibitor booths and consistent branding across the platform.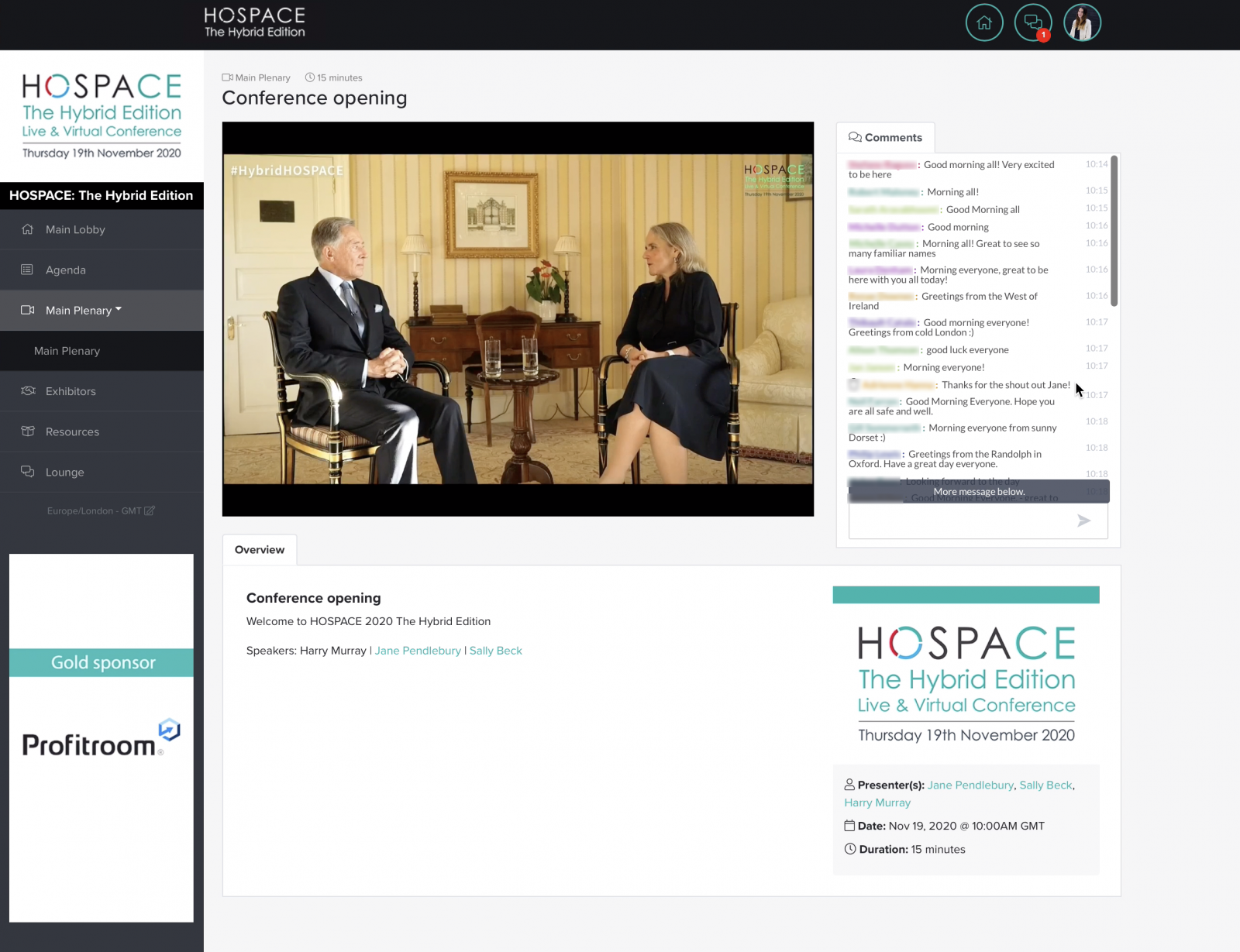 Virtual audiences actively participated using live comments, interactive Q&A with live answers from speakers at the studio, and via live polls, all unique to each session. Delegates could also visit virtual exhibitor booths for enhanced networking, where they could schedule calls with exhibitor team members, chat to the team online and experience brand content at a glance. All delegates and exhibitors could network via the pop-down lounge using text and video chat, and partake in discussion groups about key topics within the hospitality sector.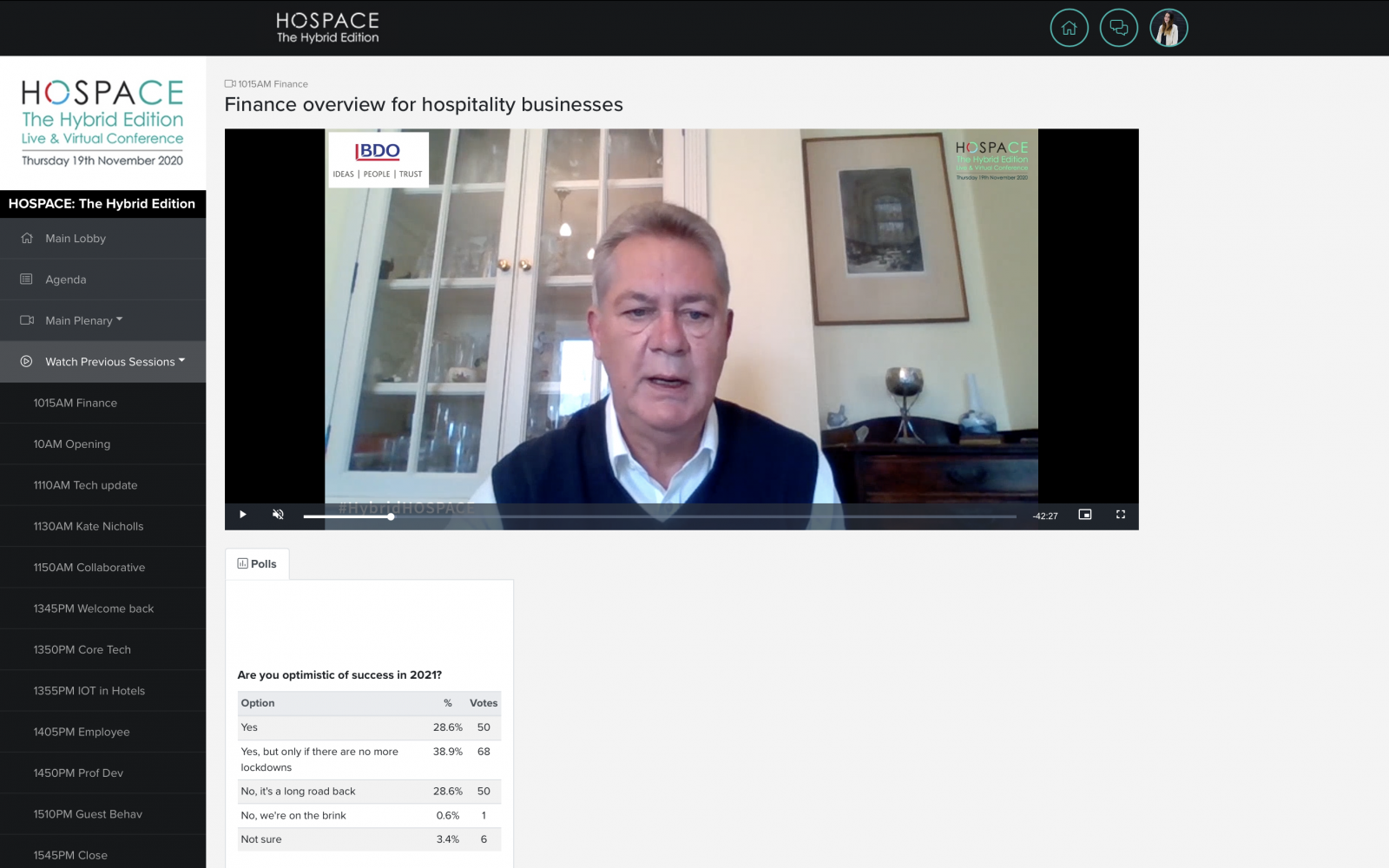 Attendee Testimonials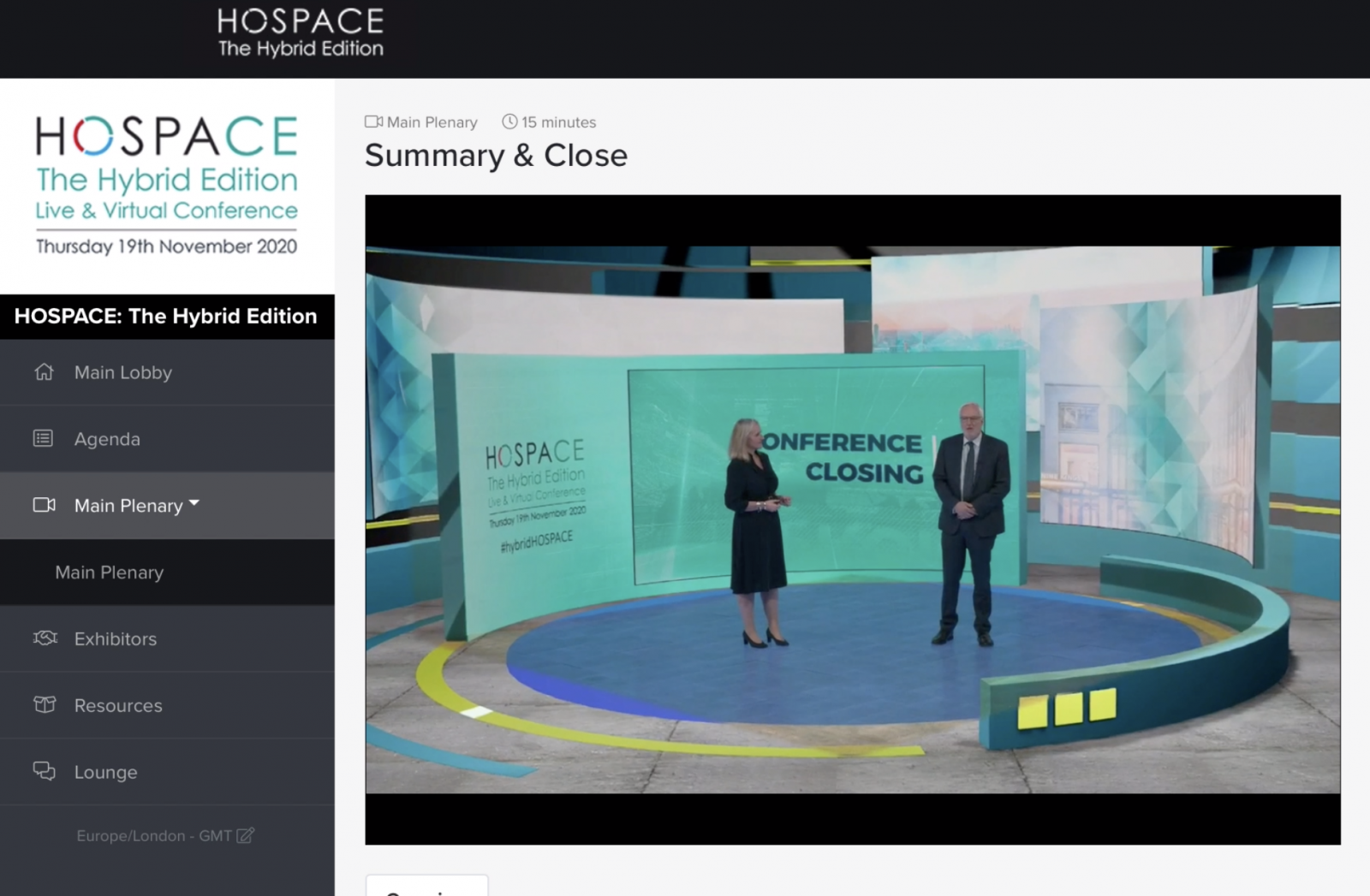 "...game-changing online Conference facility.. at last, away with a screen full of little boxes! Onwards. and Upwards. and once again so well done." -Michael Gray

"Great job all - shows what can be done virtually" -Tim Butterworth

"Brilliant work. The logistics behind such an event must be mind-boggling. Well done Jane and Team HOSPA. Amazing achievement!" -Kim Ashmore

"It's been proven. A virtual event can be done effectively. Well done to the whole HOSPA team!" -Tanya Stadler