About Us
4Wall In The News
Rob Ross Design & 4Wall Light Tesla's Giga Texas "Cyber Rodeo" Grand Opening Party
By Drew Quinones
Apr 27, 2022, updated Sep 6, 2022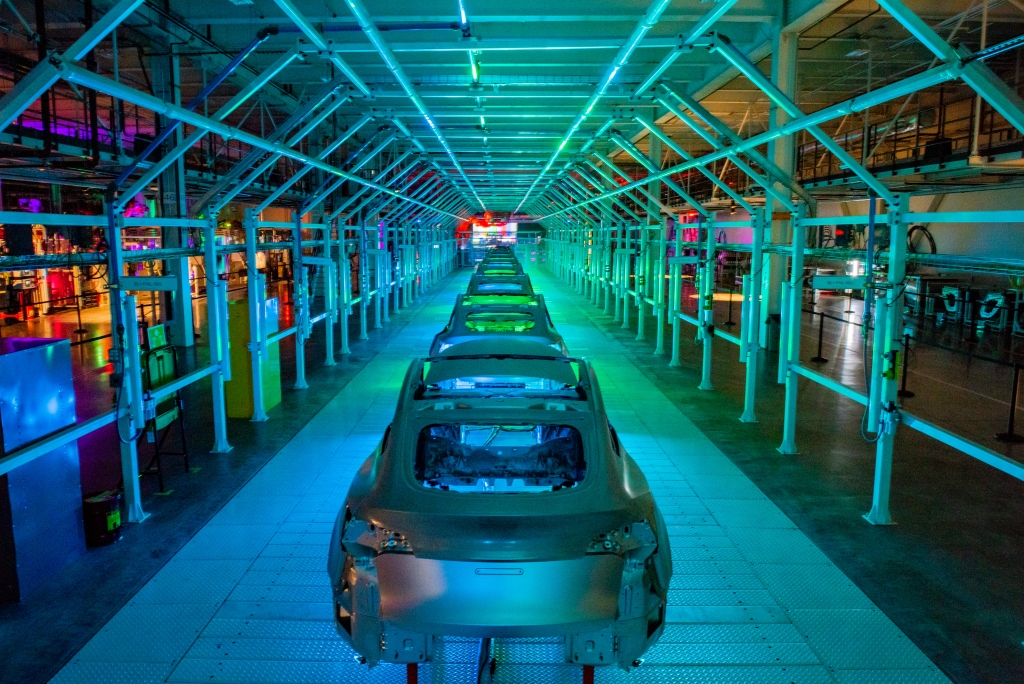 Austin, TX - Earlier this month, 4Wall Entertainment provided Rob Ross Design with a lighting rental package for Tesla's Giga Texas "Cyber Rodeo" grand opening event. The event, hosted by Tesla CEO Elon Musk, celebrated the electric vehicle maker's new $1.1 billion factory near the Austin Airport in Texas.
The Rob Ross Design team was brought in for lighting design and production by creative partners Stefan Beckman (Creative Director) and Mark Seed (Producer).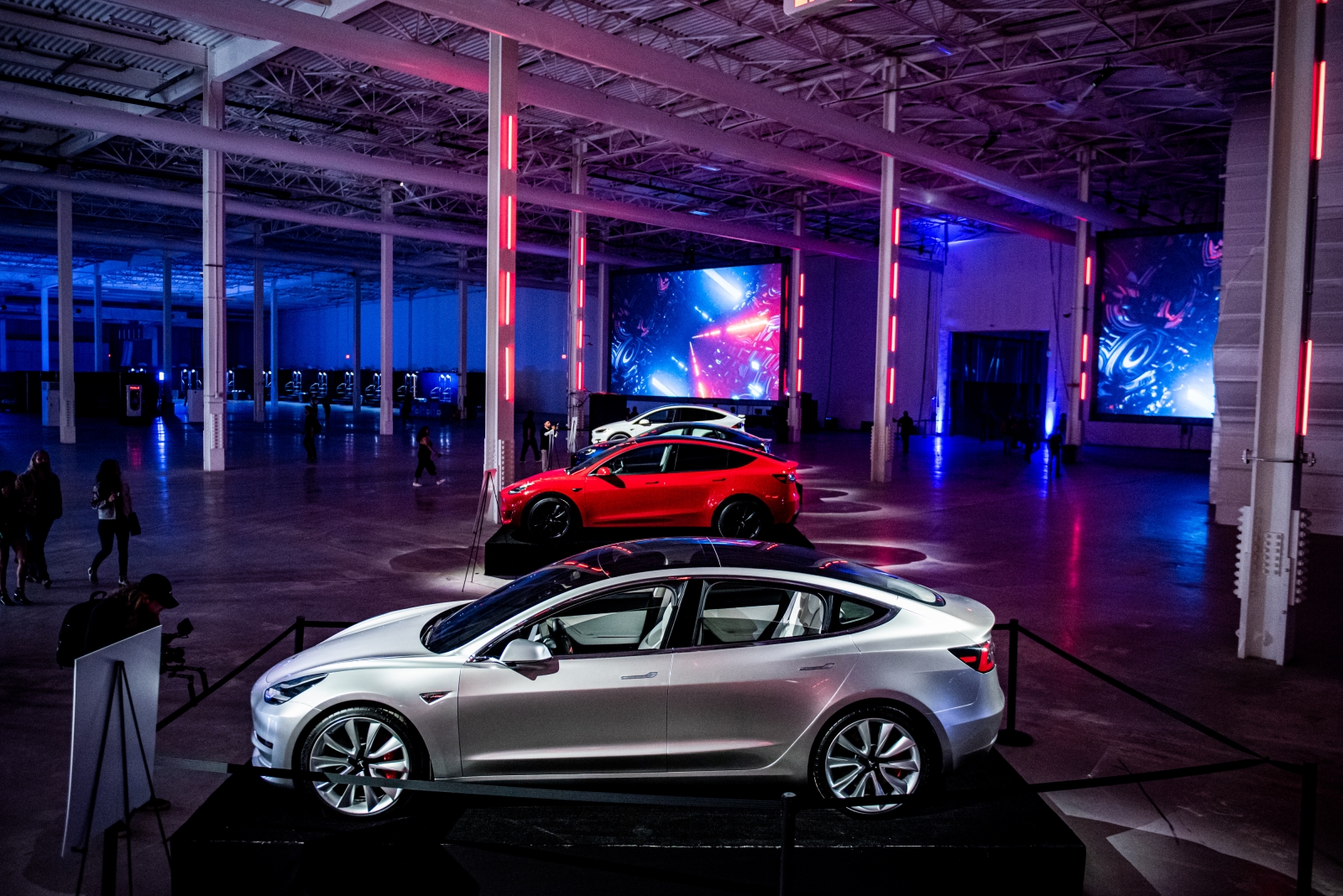 "It was a joy working with both of them to bring this launch to life through lighting," said President and Principal Designer at Rob Ross Design, Rob Ross.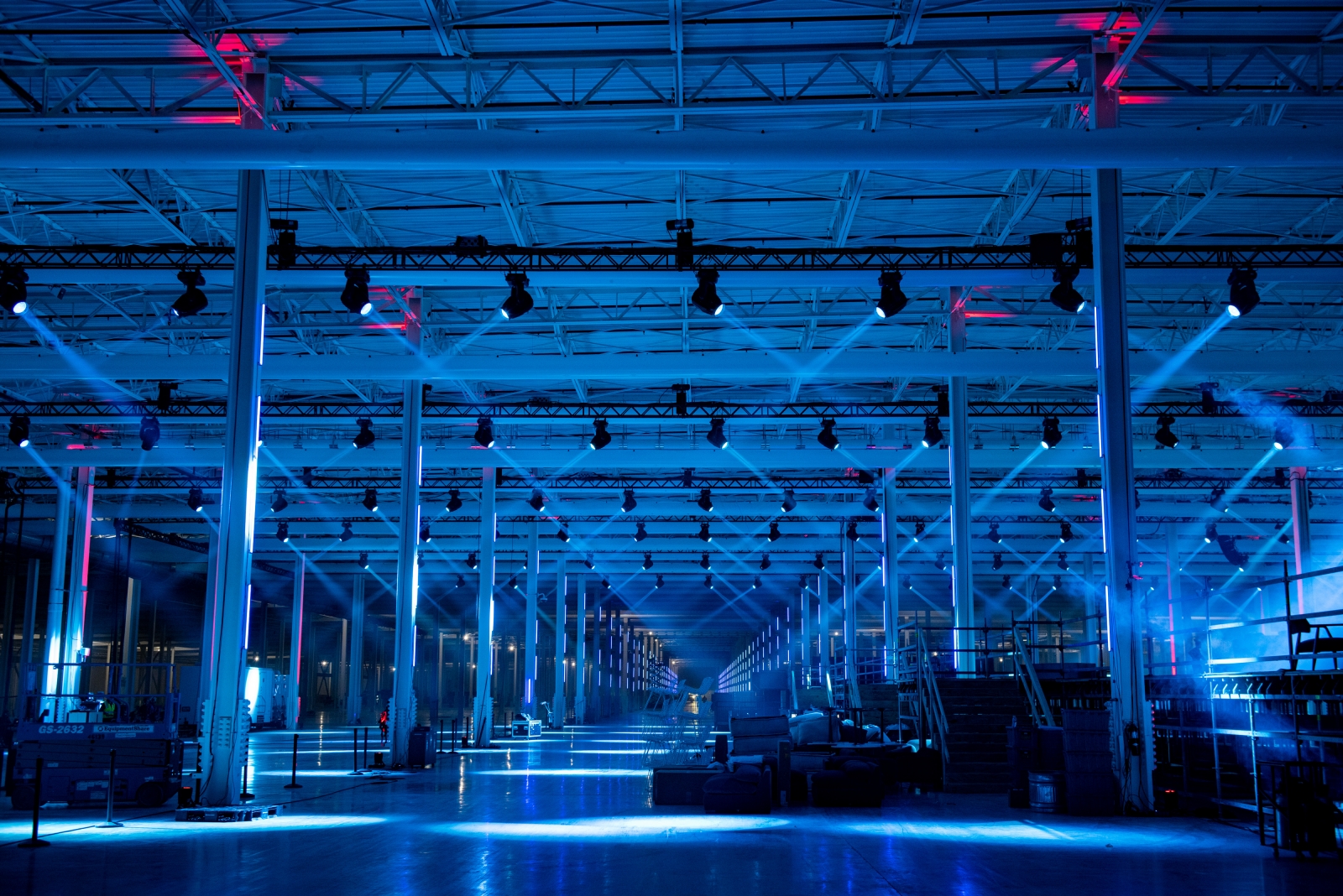 The goal of the lighting team was to create an innovative and dynamic environment that demonstrates Tesla's technology as well as the vastness of the 10 million square foot space they were launching.
The 4Wall lighting rental package was highlighted by GLP JDC1, GLP Impression X4 Bar, and Astera Titan Tube fixtures.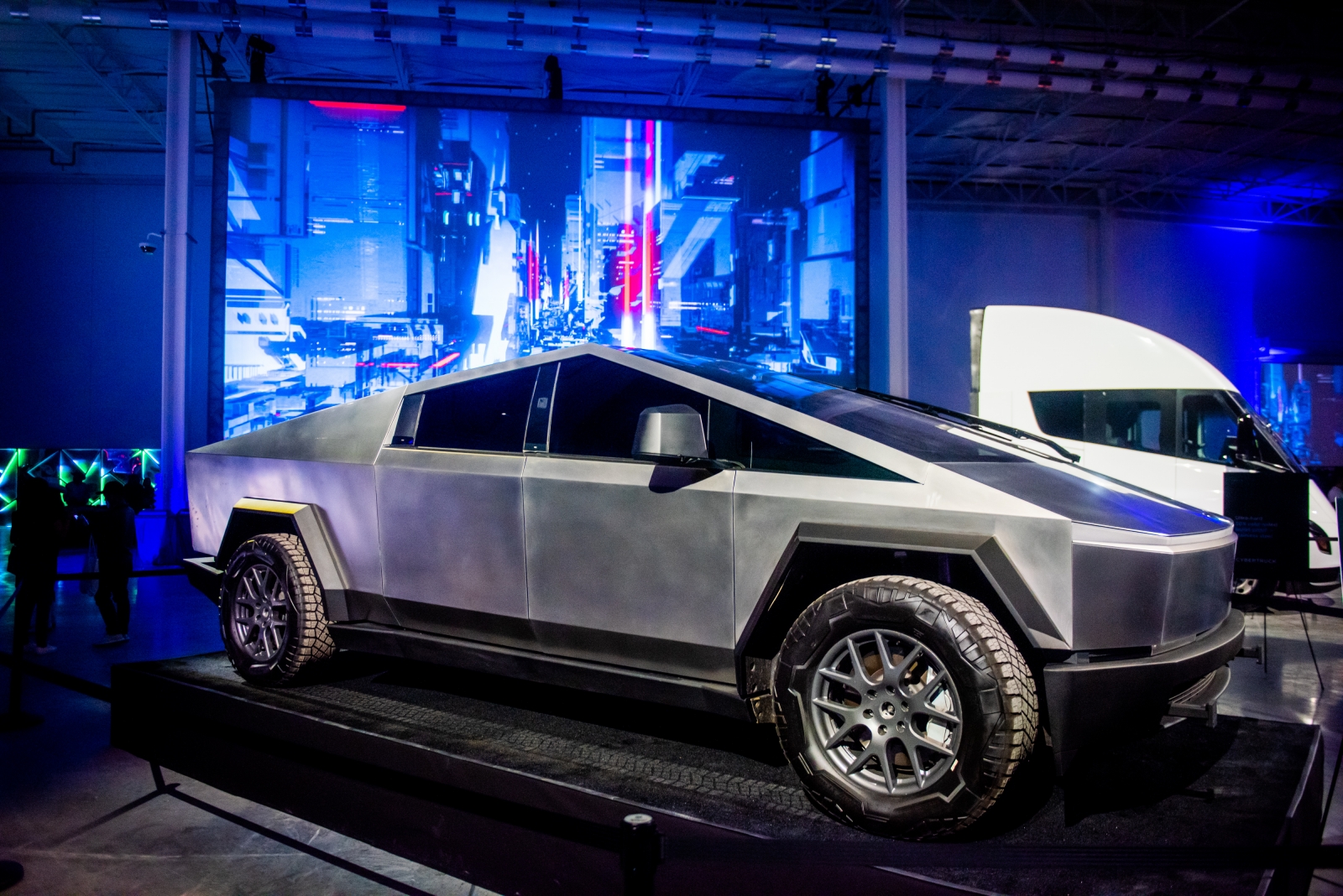 The equipment was used outside the factory to show the size of the facade, as well as the active factory space, in and around the active robots, and their aluminum die-casting machine which happens to be the largest in the world.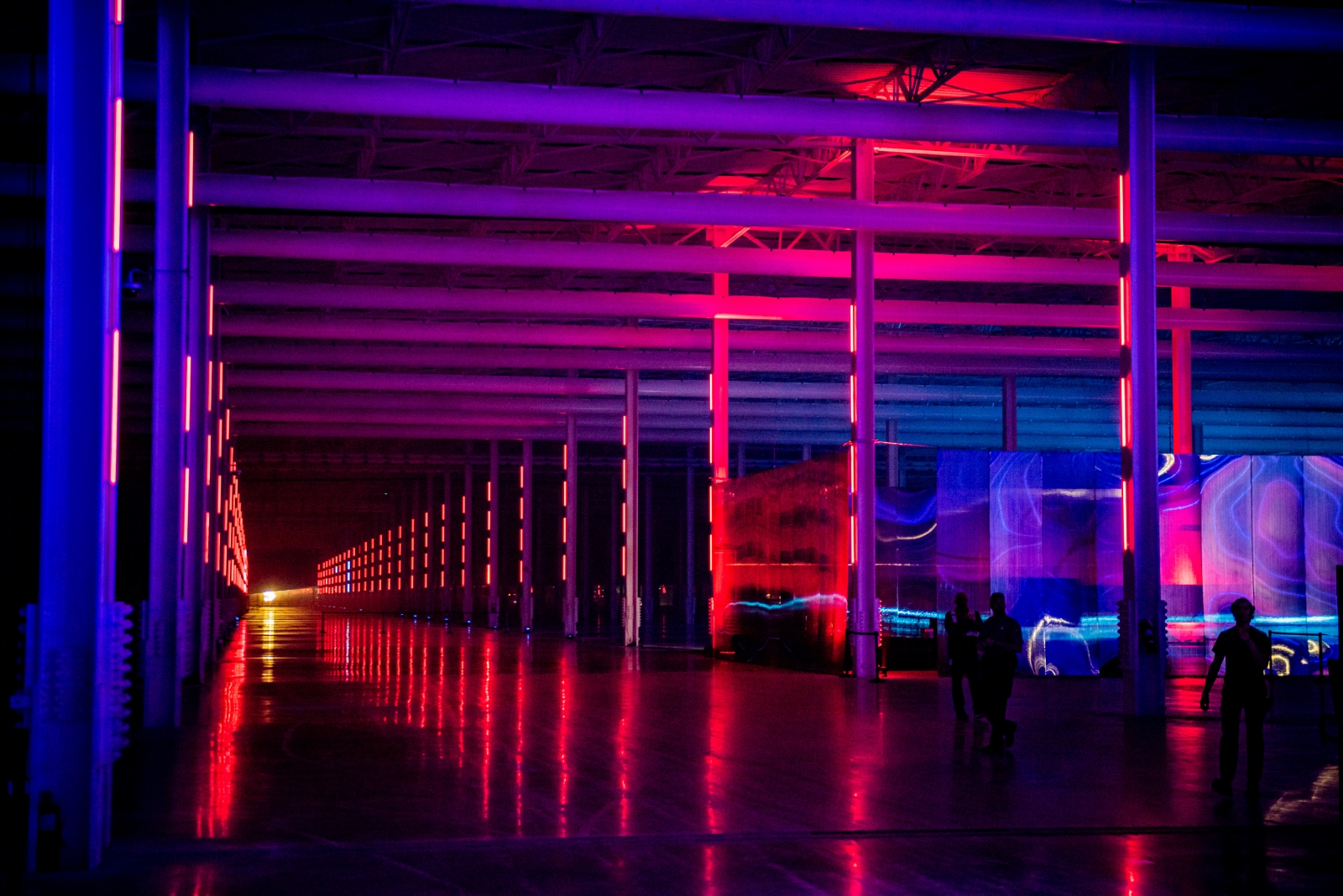 "We also used the lighting to accentuate the vastness of some of the empty spaces reserved for future production of the Cyber Truck and other future Tesla products," explained Ross. "The Titan Tubes were installed on columns using magnets in order to accentuate existing spaces. The GLP JDC1 fixtures were installed in a cathedral like castings space in order to create a club-like lighting vibe."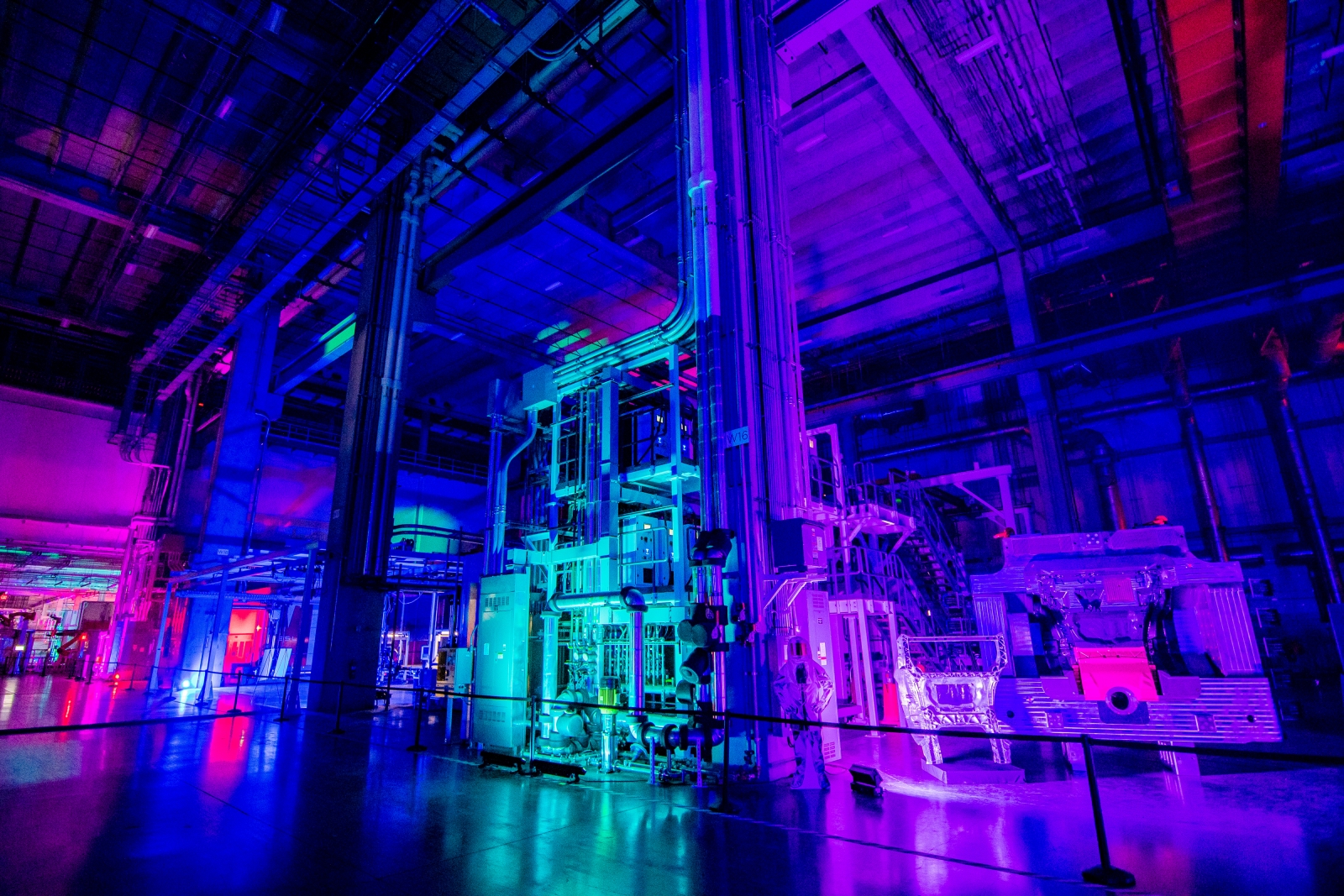 4Wall also provided hundreds of Chauvet COLORado 2 Solo and Astera AX5 LED PARs which were used throughout the space to highlight robots and other factory elements. 
An estimated 15,000 people attended the grand opening party, which gave attendees a peek inside the automaker's new manufacturing facility.
Ross spoke of 4Wall's services.
"Of course, the gear and service from 4Wall were top-notch. Not only was the gear exactly what we needed to execute this large-scale launch but 4Wall worked with us on our tight timeline and was able to fulfill our large order on time and within budget constraints."
See more of Rob Ross Design's work here.
LD: Rob Ross, Rob Ross Design
Associate LD: Aidan Marshall  
Assistant LD's Jiajing Qi, Dan Schreckengost
--
Photos by JORG PHOTO