About Us
4Wall In The News
London's Permanent Virtual Production Studio, Studio 19, Opens at Royal Lancaster London
By Charlotte Tew
Jan 20, 2022, updated Sep 12, 2022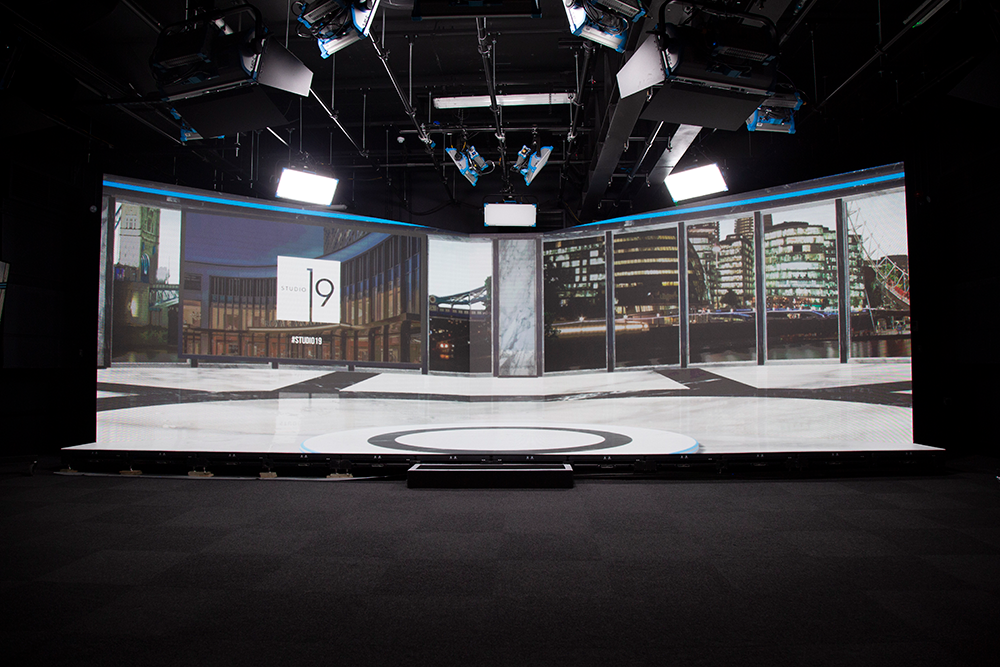 4Wall's Studio 19, London's permanent virtual production studio, is now open on the 19th floor of luxury hotel Royal Lancaster London in Central London.
The custom-built studio features both extended reality and green screen stages, as well as a state-of-the-art full virtual production suite to facilitate a range of virtual and hybrid events. 
The studio includes the latest in virtual production technology, including Disguise VX2 media servers, PTZ cameras, high-resolution ROE LED flooring and Aluvision LED walls and a full audio and studio lighting set up.  
The custom control room is operated by a team of skilled technicians trained to deliver virtual and hybrid events at the highest level, and features an editing suite and client production area. The 4Wall team can also support with content creation and editing within Unreal, with a team of experts able to offer technical support within the Unreal suite. 
As well as the facilities on the 19th floor, studio users will also have access to Royal Lancaster London's hotel services, which includes luxury accommodation, catering, event spaces and suites, and more.
Director of Global Client Strategy, Darren Poultney, said: "We're so happy to be launching Studio 19 in 2022. After the pandemic hit, we quickly evolved our virtual offering to accommodate our clients' needs and expectations, and have continued to see growth across virtual and hybrid events, even as physical events return. Whilst we are still dedicated to delivering physical events, it's great to have a permanent studio space and team to deliver virtual and hybrid events at the highest level for the foreseeable future."
Watch the video here: https://vimeo.com/666682474
To find out more about Studio 19 visit: https://europe.4wall.com/virtual/studio19