About Us
Press Center
LD Taylor Price Raises the Bar for Sam Hunt Tour with 4Wall Nashville
By Drew Quinones on Jul 26, 2016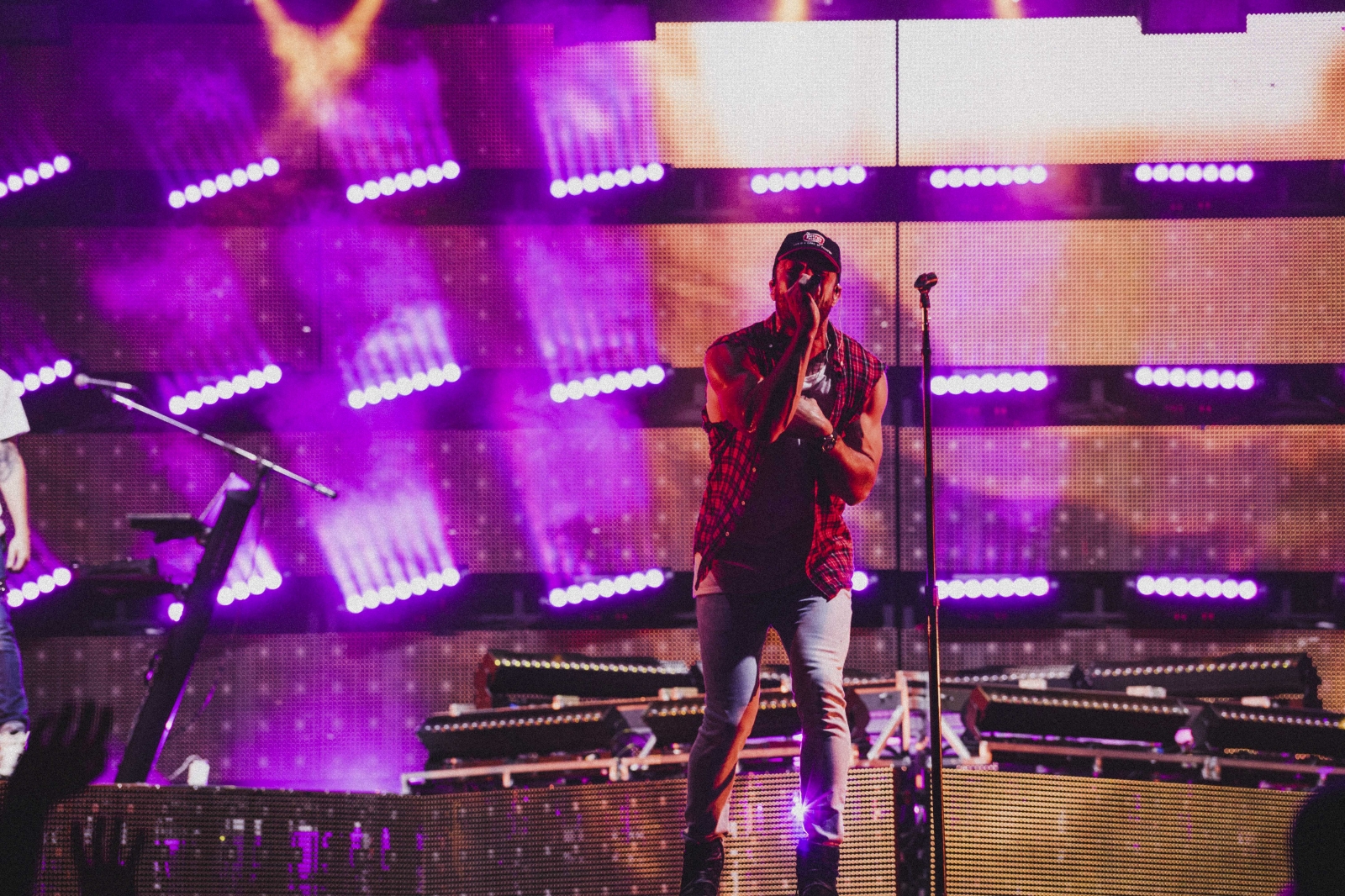 Sam Hunt's musical career reached new heights these past couple of years with two Grammy nominations, five top 10 singles on the Hot Country Songs chart, and his first headlining tour. Lighting Designer Taylor Price turned to 4Wall Nashville for an upgraded lighting package for Sam's 2016 tour.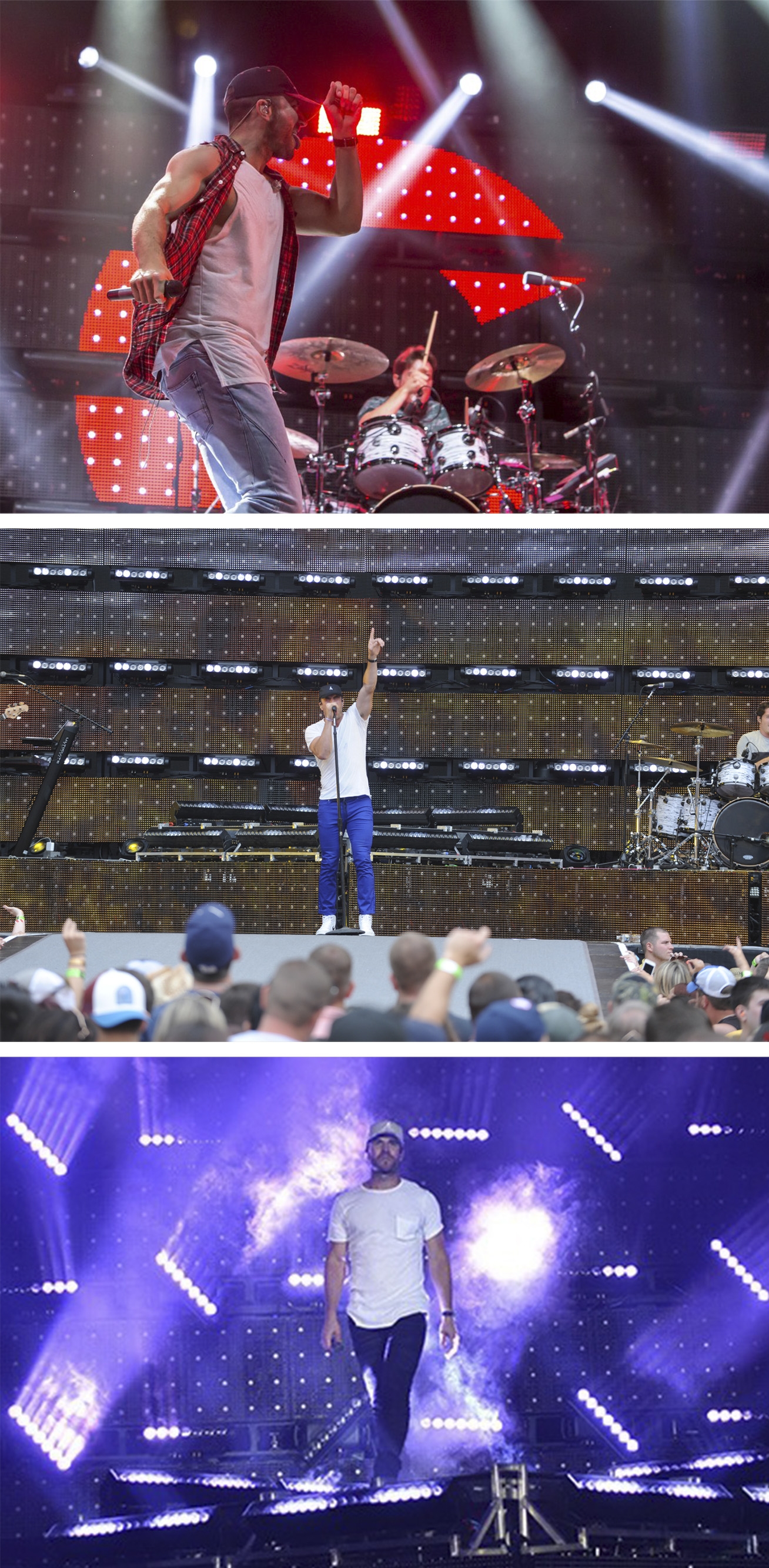 LD Price worked closely with Production Manager, Graig Clinton, as well as Sam and his management team to come up with the design. He was given a lot of creative freedom to make this rig unique and versatile enough to work at both his headlining and supporting acts.
"Though Sam has catapulted into a headline position, he's still on a decent amount of support slots," Price explained.
"The key question that was on our minds during conception, was how do we design an experience that puts Sam at a new level as an entertainer, but yet be efficient and clean with these support slots," said Production Manager Graig Clinton.
They wanted to create a show that wasn't like anything in Sam's genre but also had to consider being respectful to the acts before and after Sam. "Our goal was to be able to get everything off the stage in less than 10 minutes," said Price.
With the time crunch in mind, the LD's final design was based on six custom fabricated set carts. When deployed it creates a massive wall of light and video 48' wide and over 16' high.
The focal point of the design are 54 Ayrton MagicBlade-R fixtures provided from 4Wall Nashville. "They are placed in the gaps of the video wall and provide a lot of the eye candy looks of the show," said Price.
The set carts were carefully designed to be able to fit on almost any stage Sam will play this year. "It's a big look in a stadium, and in extreme cases the outside two carts can be left off for small stages and not sacrifice the overall look of the show," explained the LD. "Twelve Clay Paky Sharpies are placed on the top of the set carts and twelve Clay Paky Mythos on the bottom. These fixtures provide a lot of the beam and hard edge looks of the show."
TMB Solaris Flares provide the backlight/uplight and strobe effects in Price's design. Vari*Lite VL3500 washes provide the side light for the band and GLP Impression Bar 20s surround the center riser to uplight the band members on the risers doing solos.
The 2016 Sam Hunt tour has been selling out shows since the day it was announced late last year. Lighting these shows cannot be accomplished without a hard working crew on the road. "Lighting Director Eric Hardin, Video Director Brian 'Sweet Pea' Carico, lighting techs Max Lenox and Chelsea Gill do a fantastic job making this show happen and look great," said Price.
The LD was also satisfied with the service provided from 4Wall Nashville.
"It's been great working with Cathie Lloyd and Jennifer Moore once again on the Sam Hunt tour. They are always fantastic to work with during the creative process," said Price. "This was a challenging design with all of the custom fabrication and last minute changes, but they and the whole 4Wall Nashville team rolled with it with the utmost professionalism. The whole team behind the scenes there from Kelsey, Bill, Tim, Phillips and the whole shop crew, has been great to work with."
Cover photo by: Steven Worster