About Us
4Wall In The News
LD Paul Fine Chooses 4Wall to Light GE Appliances' Showcase for the 2021 KBIS Virtual Trade Show
By Drew Quinones
Apr 15, 2021, updated Jun 16, 2021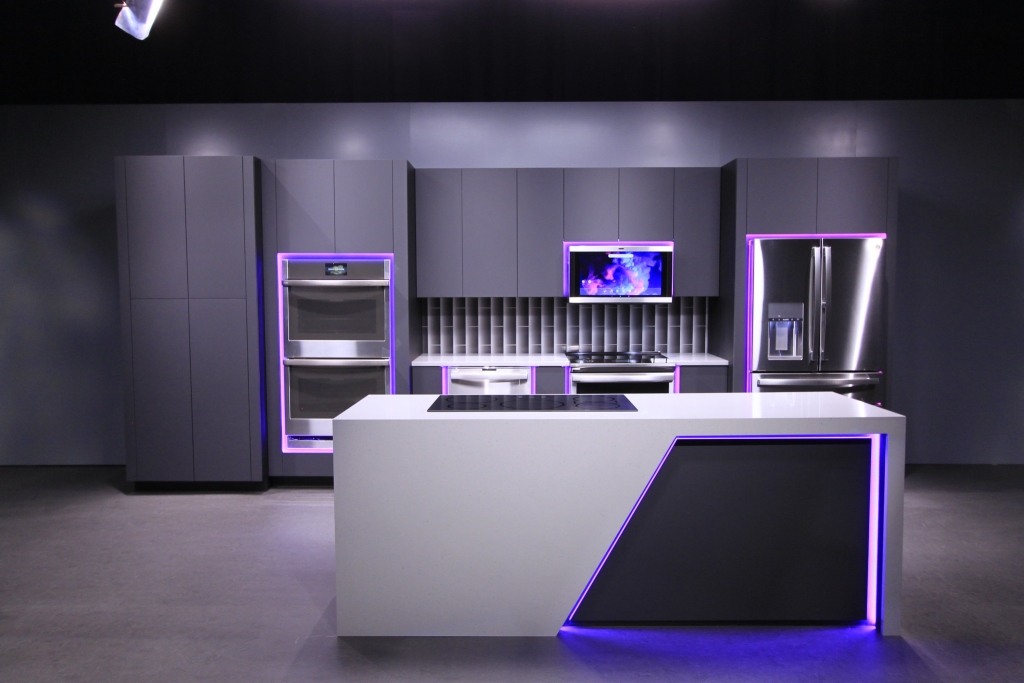 The Kitchen & Bath Industry Show (KBIS) is North America's largest trade show dedicated to all aspects of kitchen and bath design. This year's event was entirely virtual, allowing the exhibitors to present new products creatively. Fine Design Associates Principal Lighting Designer, Paul Fine, was tasked with lighting the GE Appliances showcase, utilizing an extensive lighting rental package provided by 4Wall Entertainment.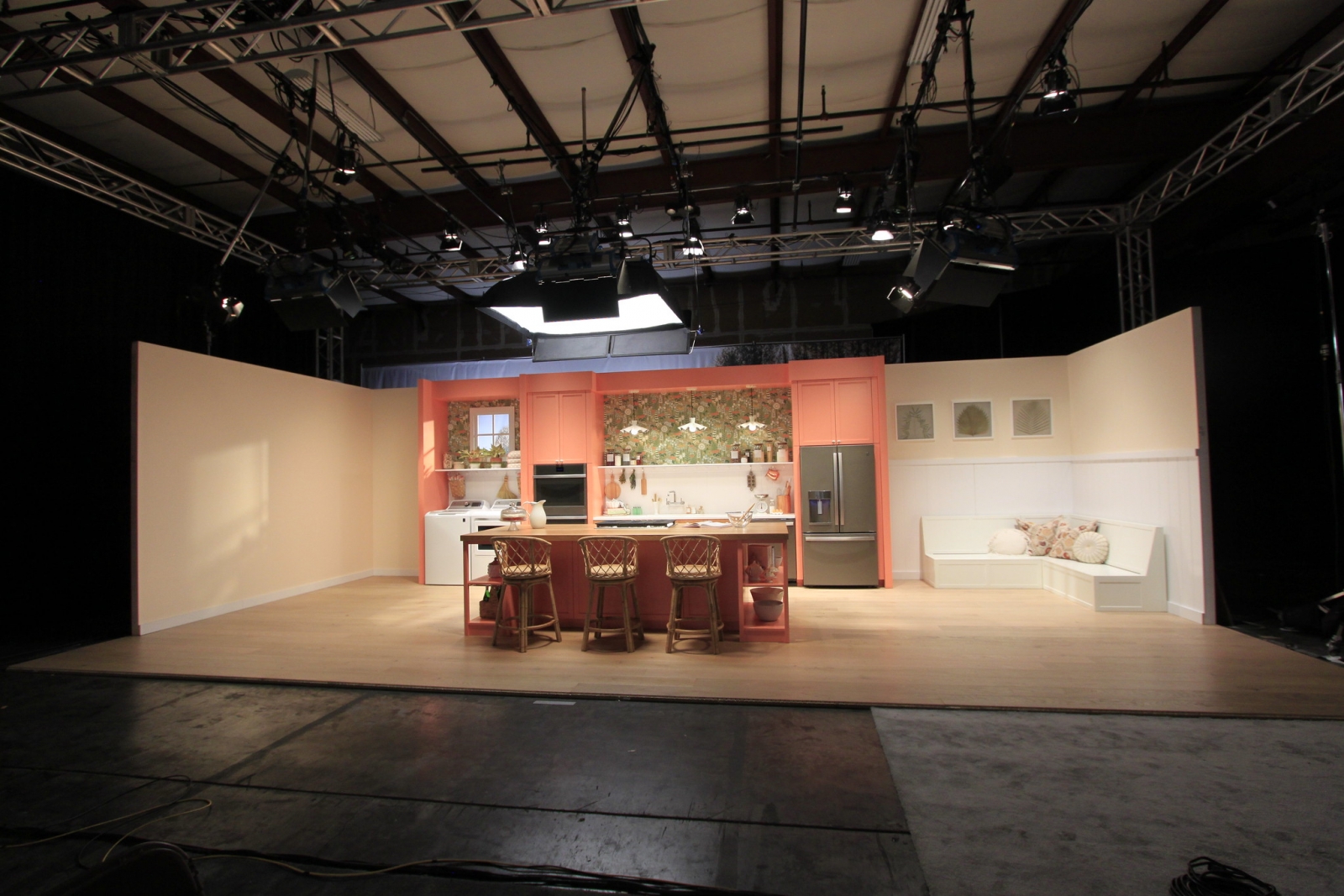 Fine was engaged by an existing client he has worked with on two prior occasions, lighting a more traditional trade show booth. This year, the LD was presented with an opportunity to light GE Appliances' entire property, which featured nine kitchen designs built from the ground up and presented virtually to the attendees.
"The goal of the lighting design was to be as flexible as possible in a fluid open temporary studio environment," explained Fine. "We needed to light three types of capture: broadcast video, 3D site mapping, and product photography."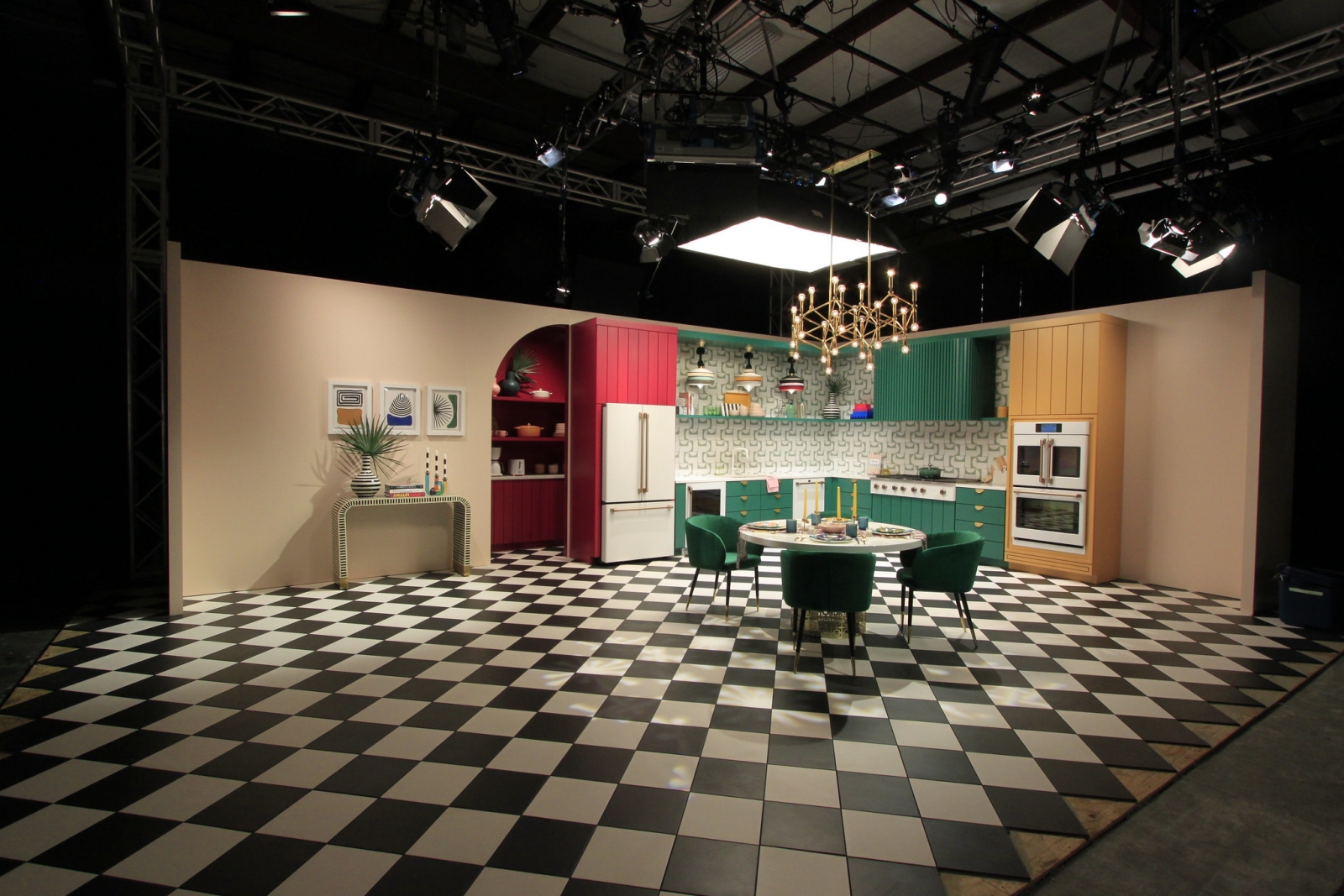 The LD drew on a variety of flavors, mostly a good quantity of studio gear that featured dozens of Arri SkyPanels, & Kino Flo Celeb LED fixtures.
"For overhead, the SkyPanels provided wash and fill, with use of Chimera softboxes to control shadow and reflections," said Fine. "Management of reflections is of particular concern when lighting stainless steel appliances."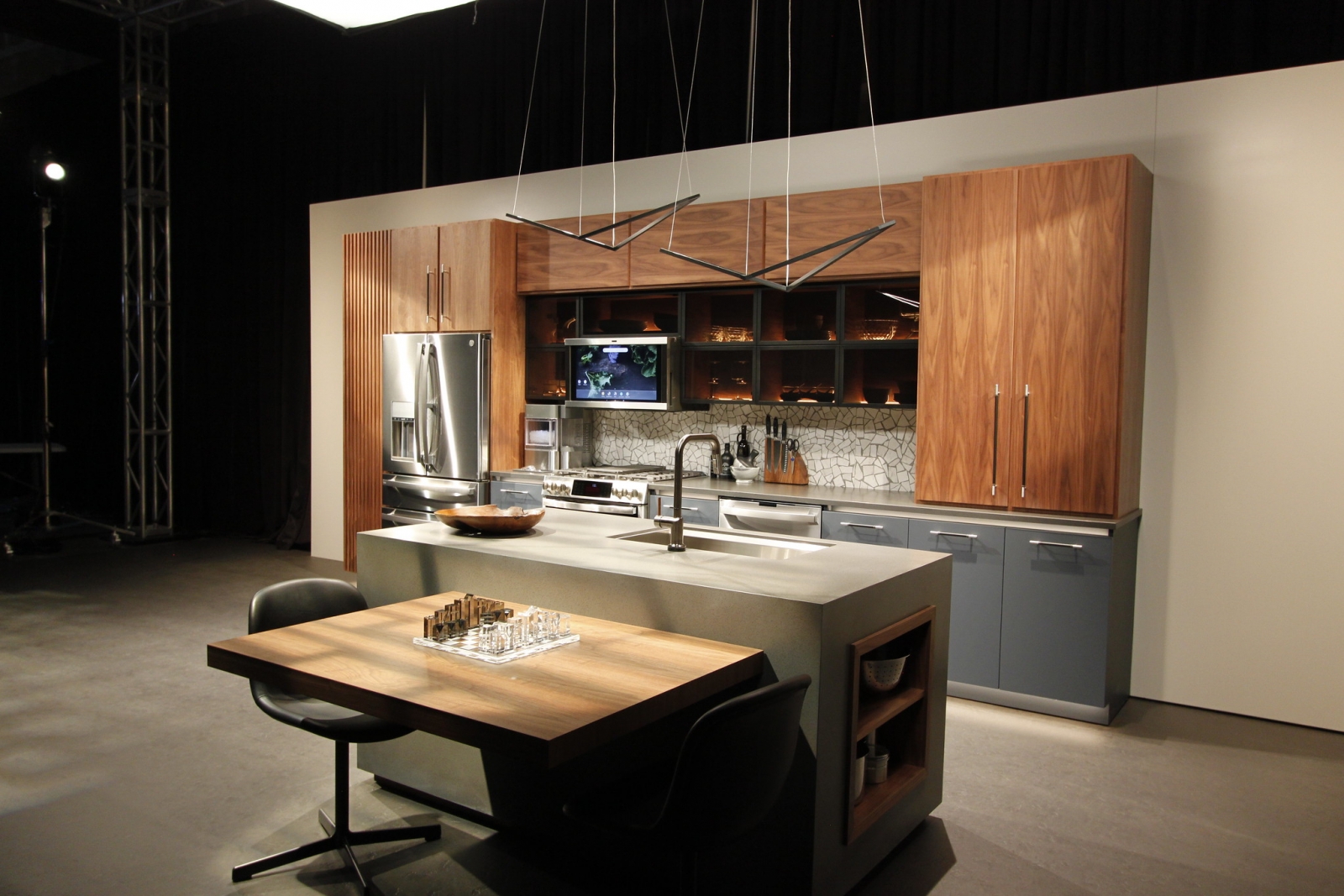 Over 100 conventional lighting fixtures combined with the SkyPanels were used for talent key light and products. 4Wall also provided 75 ETC Source Four LED Series 2 fixtures that were used for accent and texture. 
The LD and his team did face some challenges. Due to the pandemic, he had to work with a smaller team than usual inside a bubble environment, where contact was limited throughout the 2-month active working period. This made programming the rigs a crucial part of the process.
"The programming of special LED effects built into the set was written offsite by our programmer Christopher Hetherington who at the time was in quarantine, utilizing the features of the grandMA2 platform," explained Fine. "We installed and pixel-mapped locally, and Chris wrote presets and a cue list. We loaded it onsite and worked with the clients to select and modify the looks they wanted to use."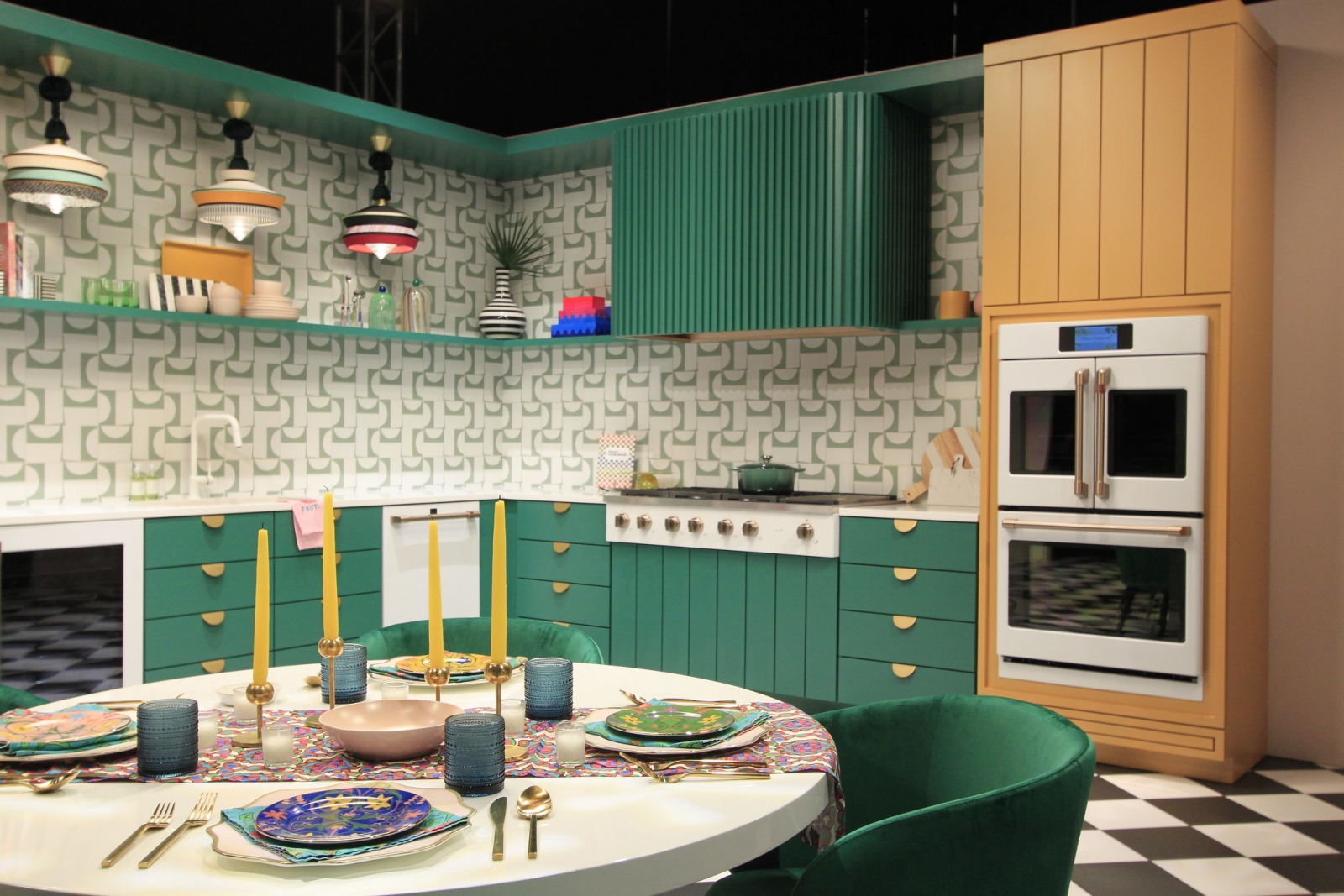 The first-ever Virtual KBIS was a great success. GE generated a great deal of buzz for their products and was one of the most talked-about virtual showcases. Fine expressed his thanks to 4Wall, for helping him successfully light this new endeavor. 
"No way are we doing this job without the help, expertise, and partnership we have with 4Wall. Intrinsically, from the start, this was a very dynamic and time-sensitive endeavor spread across the entire 4Wall organization to quickly turn a double-warehouse into a massive studio, no rigging allowed, all ground supported rigs. Hats off to all the shops, from stem to stern, the sales teams, everyone dug in to help make this project as successful as it was."