About Us
4Wall In The News
LD Mike Wood and 4Wall Entertainment Light the 34th Annual American Stage in the Park
By Drew Quinones
May 23, 2019, updated Jul 18, 2019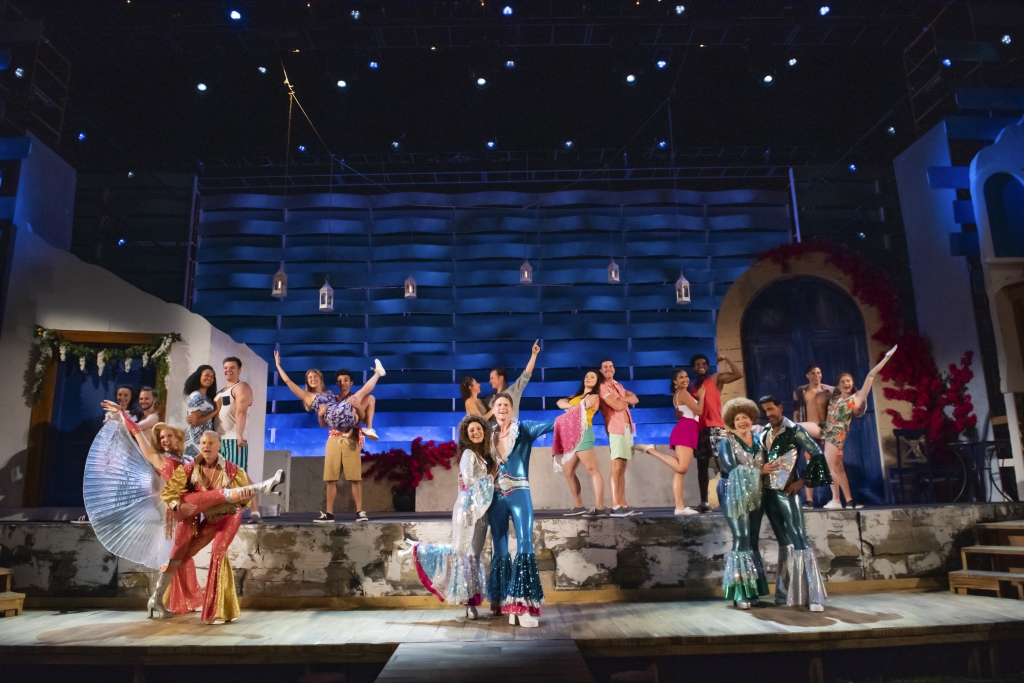 St. Petersburg, FL - American Stage in the Park has been a celebrated Tampa Bay tradition for over thirty years. Established in 1986, American Stage in the Park was first known for producing Shakespeare to audiences in and around Tampa Bay. For 2019, American Stage produced the timeless musical, Mamma Mia! Lighting Designer Mike Wood lit the outdoor production utilizing a 4Wall rental package.
Wood has been the LD for the event since 2014 and witnessed the size of the show grow each year along with the expectations, responsibilities, budgets, and of course gear quantity.
"When I first started, we had a set rig of 30 Source Fours, 10 Aquarams, and truss," explained the LD. "My second year doing the show, Scenic Designer Steve Mitchell and I decided we wanted to do something new. We proposed changing the positions, the stage layout, everything and when  the company said 'yes' we were off to the races."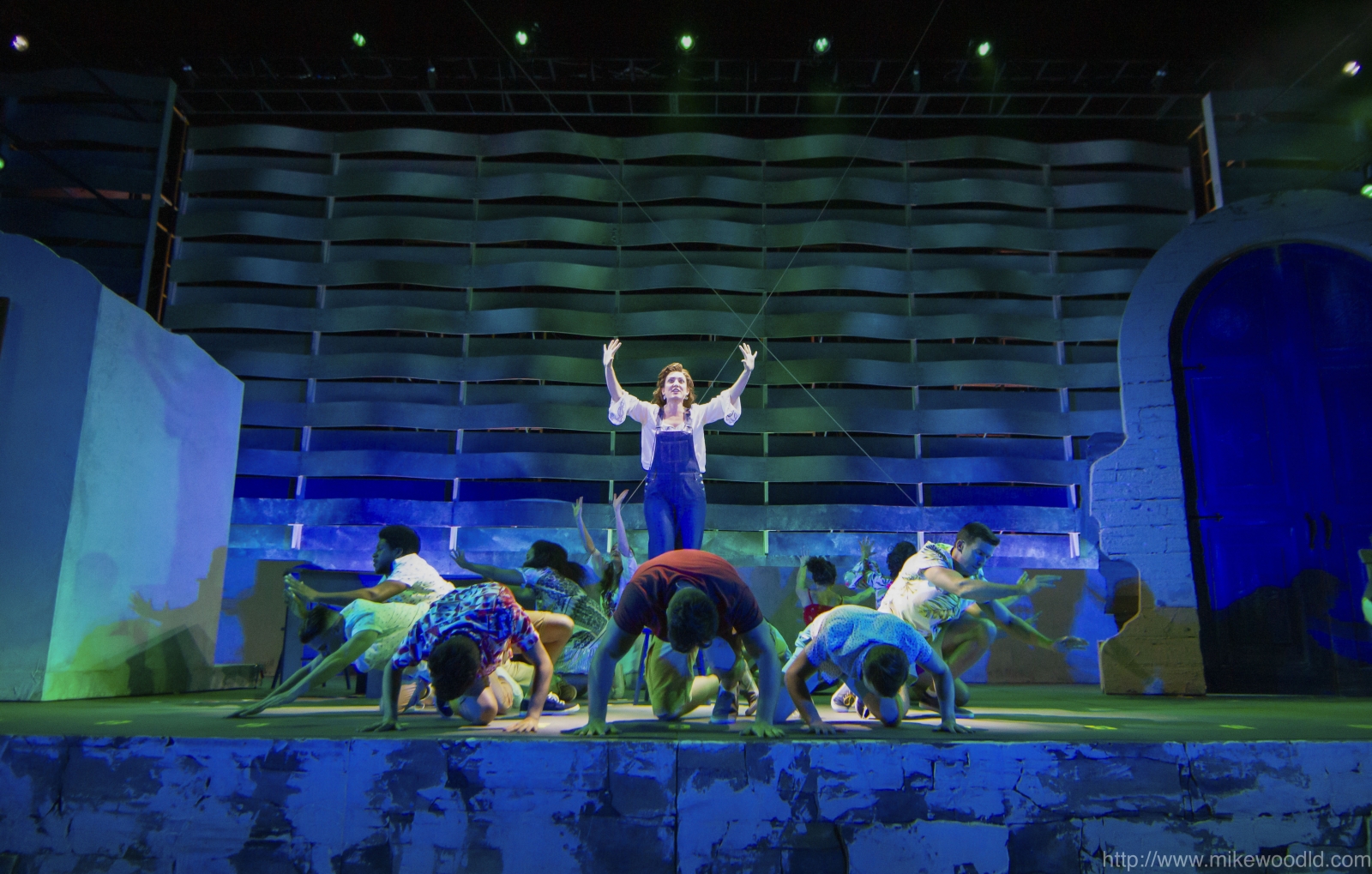 4Wall became American Stage's lighting partner in 2018, giving Wood access to their vast array of lighting fixtures.
"We went from those 10 Aquarams in 2014 to over 70 IP rated LED Pars in 2018," said Wood. "This year we added movers again after a brief hiatus."
This year's rig incorporated 5 Elation Professional Proteus Hybrid IP65 rated moving lights.
"We used these lights for beam effects, specials, and for some texture washes on scenery," said Wood. "They were great beam fixtures in the air."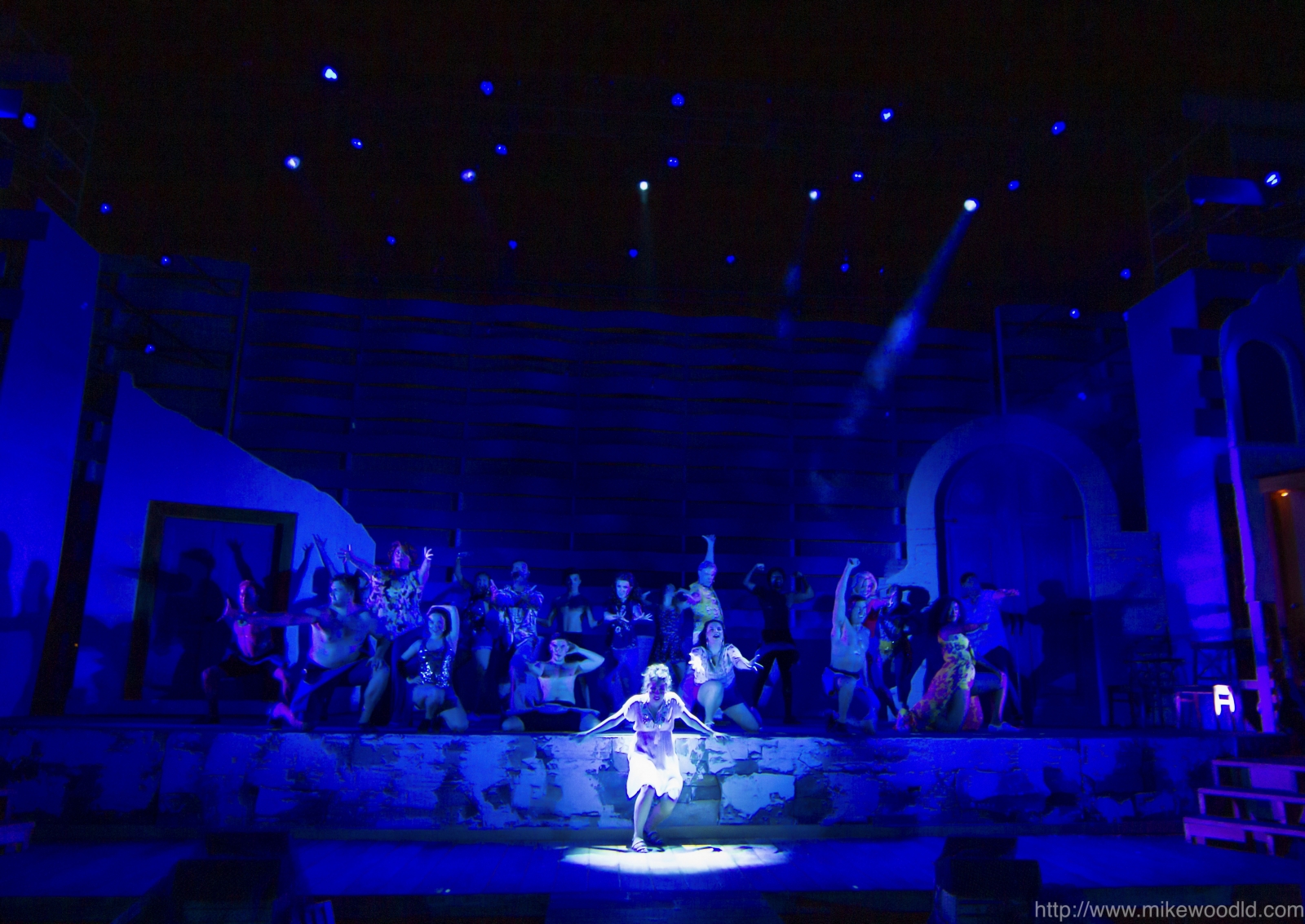 4Wall also provided 60 Chauvet COLORado 2 Solo LED pars and they were the workhorses of the park.
"They do literally every system except for front light," explained Wood. Tops, backs, diagonals, box booms, specials, they all were the 2 Solo. Decent color, awesome zoom range, and pretty much worry-free when it came to the rain."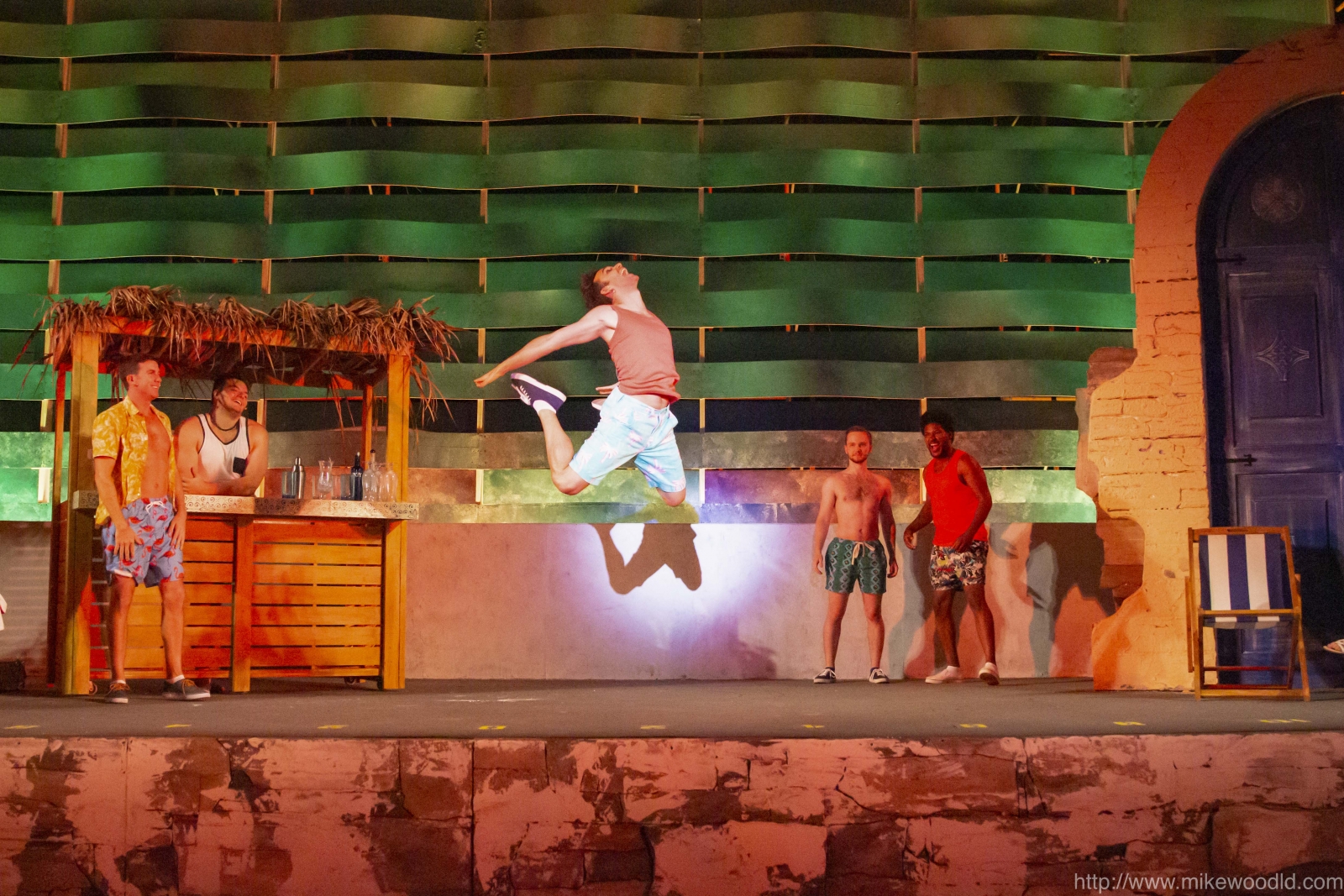 This year, Mamma Mia! played to over 23,000 people in the St. Petersburg area over the course of its run. American Stage looks to eclipse this year's incredible run with their production of Footloose in 2020.
"Having 4Wall as a partner on this project has been a dream come true, and I look forward to many more years to come," concluded the LD.
To see more of Lighting Designer Mike Wood's work, follow him on Facebook and Instagram or check out his website.
Cover photo by Beth Reynolds