About Us
4Wall In The News
LD Jeff Croiter Chooses 4Wall to Light Freestyle Love Supreme' Broadway Run at Booth Theatre and US Tour
By Drew Quinones
Jan 12, 2022, updated Sep 20, 2022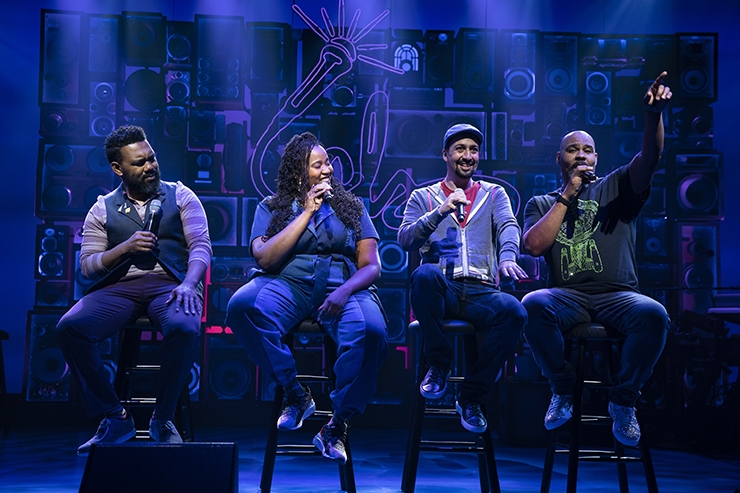 New York, NY - After almost a year and a half of no Broadway shows, the doors finally opened in October 2021. The reopening of the improvisational hip-hop comedy musical group 'Freestyle Love Supreme,' started by Lin-Manuel Miranda and Anthony Veneziale in 2004, presented an opportunity for Tony-Award-winning Lighting Designer Jeff Croiter to upgrade his rig with gear from 4Wall Entertainment.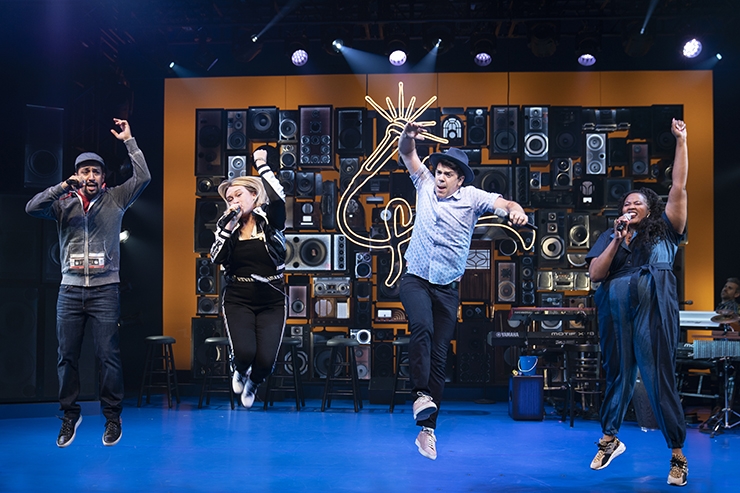 LD Jeff Croiter created a similar but all-new lighting design for the show's new set design by Beowulf Boritt.
"This is our fifth iteration of the light plot and we did have to make some changes knowing the rig would also be on the road after the Broadway run," said LD Croiter. "This light plot is more tour-worthy than the previous one."
4Wall provided an array of moving lights consisting of Elation Professional Artiste Picasso, High End Systems SolaFrame 1000, Martin MAC Aura XB, and Robe Mega Pointe fixtures.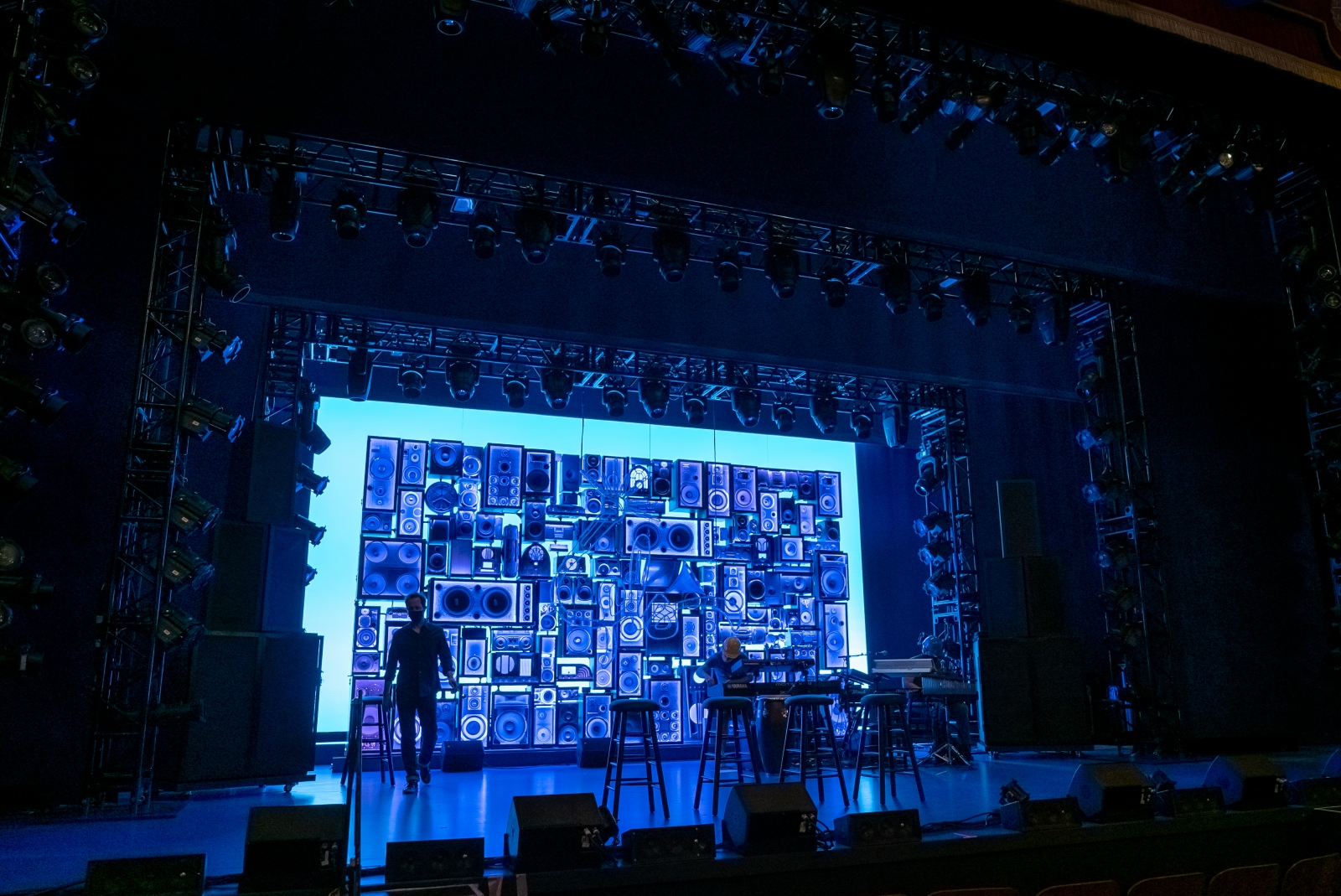 To help create a club-like look and feel throughout the theatre as the audience enters, over 60 Chauvet Professional COLORado 1 & 2 Solo LED pars were utilized around the theater and future venues.
"At times throughout the show, it's important to be able to have a connection between the audience and stage," explained the LD. "We have them hung all over the theatre, focused every which way. They hit the ceiling, walls, an audience from behind. There's also a system hanging around the first truss portal that points at the audience."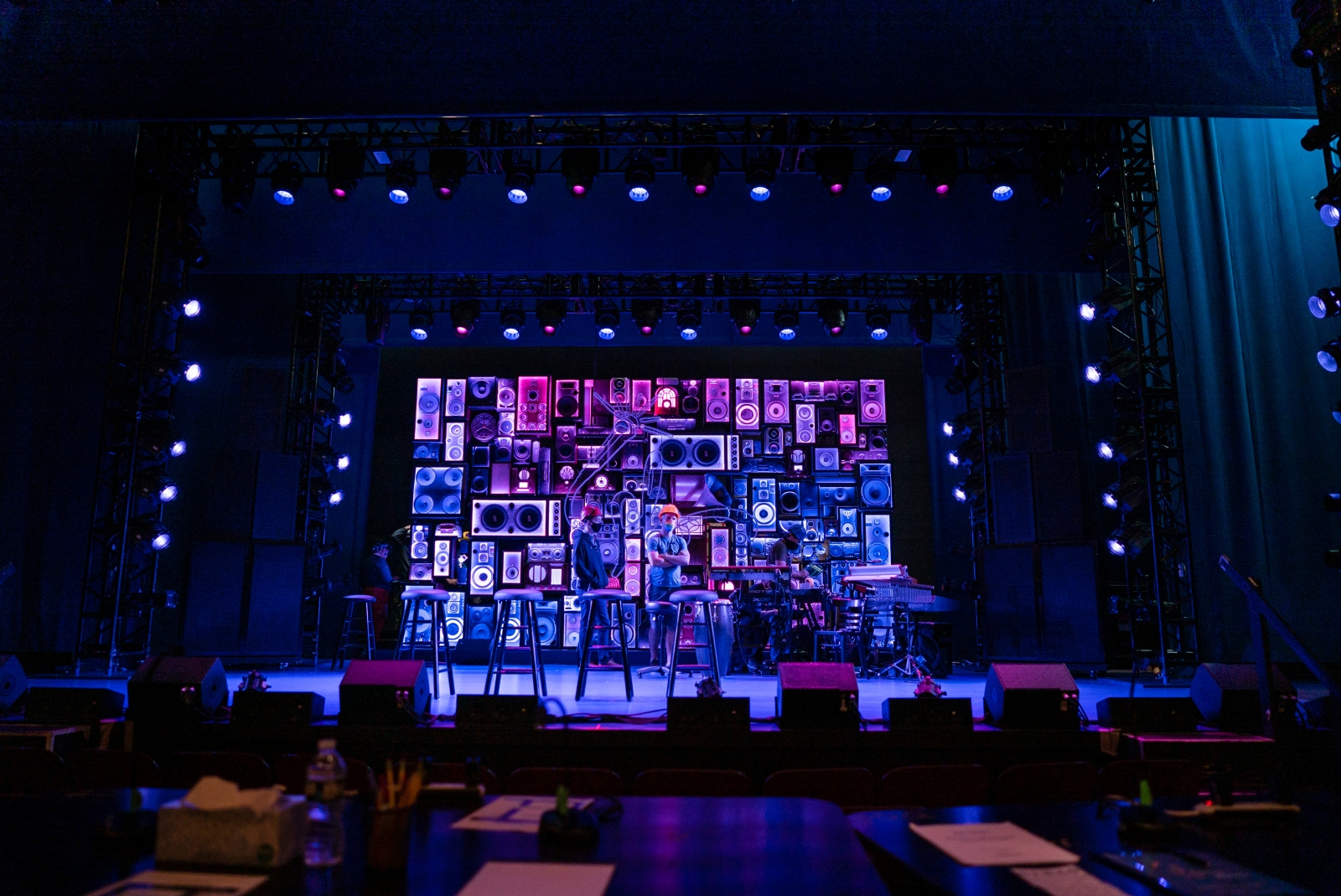 4Wall was thrilled to be the lighting provider for another one of Croiter's shows, but this was the first time the duo has worked on Broadway together.
"I've worked with 4Wall on many shows in the past, but this is the first time using 4Wall gear on Broadway," said Croiter. "The gear has been nothing short of amazing, and so has the customer service. I have no doubt the gear on tour will run just as exceptional as it did on Broadway."
Check out the video below for our full interview with Lighting Designer Jeff Croiter.