About Us
4Wall In The News
LD Allen Branton and 4Wall Light The Greatest Showman' Live Commercial
By Drew Quinones
Mar 8, 2018, updated Oct 25, 2023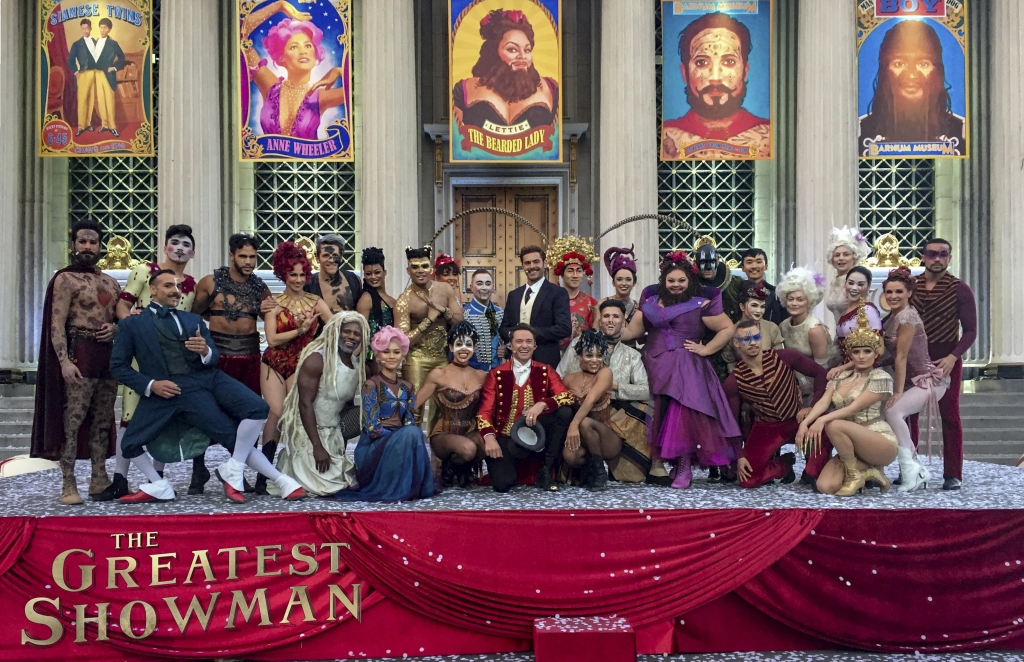 Burbank, CA- The Golden Globe-winning and Oscar-nominated musical film The Greatest Showman produced a live 2-minute ad in December of 2017. The first-ever live commercial for a feature film aired during Fox's airing of the musical A Christmas Story Live and featured Hugh Jackman performing a song as the musical's main character, P.T. Barnum of Barnum & Bailey Circus. Acclaimed Lighting Designer Allen Branton lit this unprecedented live commercial with gear provided by 4Wall Entertainment.
Branton accepted the complex task of lighting this commercial while on vacation in New Zealand with less a month until the shoot. Despite an extremely tight timeline, Branton and his team improvised as best as they could to get a sense of how they would approach the lighting design.
"There were a lot of conference calls and FaceTime going on during the early stages of this project," said Branton. "I had my team send me pictures of the location so I could get an idea of what gear we were going to need and where we would rig the lights."

The commercial was shot at the Warner Bros. Studio's backlot. The location, time of the shoot, and mother nature all dictated Branton's lighting design approach, but with the color temperature and light levels only replicated on camera for 20 total minutes over 4 days of rehearsal, this was no easy task.
"I couldn't approach this like any other job I've worked on before given the circumstances," explained Branton. "I knew there wouldn't be direct sunlight on everybody but it wouldn't be dark either."
With only 4 days to load in gear that would stretch a city block, preparation was essential.
4Wall provided Robe BMFL WashBeam fixtures which were the workhorses for the LD. Over 75 BMFL WashBeams lined the tops of the buildings and provided an even coat of light throughout the entire backlot.
"The BMFL WashBeams' brightness and fast shutter blades were perfect for what was no simple feat," explained Branton.
Chauvet Professional Rogue R1 Wash fixtures were utilized where the BMFL WashBeams size was an issue.
"The Rogues were utilized in shorter throw situations where we needed some light on backgrounds and close-ups," said Branton.
Over 140 feet of Chroma-Q Color Force II LED battens lined the entire lot and uplit the buildings.
The commercial was a success and was a statement for the network to show how it will continue to drive innovation in both programming and ad products. Branton spoke of the service he received from 4Wall.
"Brad, Brett, and the team at 4Wall are the only ones with whom I'd attempt something like this because I know they'll understand the issues and take ownership of the outcome with us, instead of just sending gear and saying good luck," explained Branton. "In this sort of situation readiness is essential and there is absolutely no time for anything but the right answer."
Watch The Greatest Showman live commercial below: