About Us
Press Center
Industry Veterans Art Lavis and Bob Suchocki Join 4Wall Entertainment
By Drew Quinones on Dec 7, 2017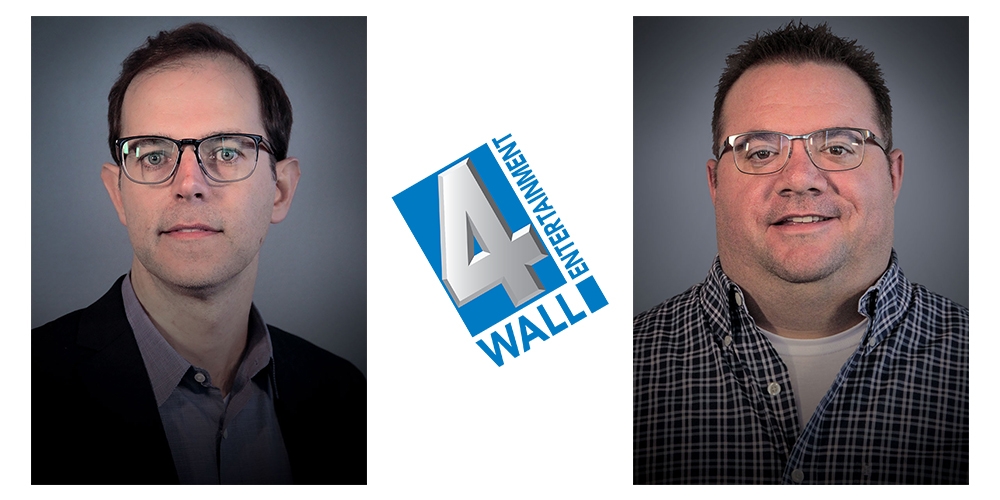 Moonachie, NJ- 4Wall Entertainment, a national provider of entertainment lighting and video, is adding industry veterans Art Lavis and Bob Suchocki.
Lavis will work out of the 4Wall New York office as a Senior Regional Account Executive for the Northeast Region. His wealth of knowledge and experience in the field of video will be integral to the company's continued surge into the video equipment market.
Lavis began his entertainment industry career in 1994 by serving as a production assistant and grip on the production of several feature films. He most recently served as PRG's General Manager of Video and worked on numerous notable projects such as the live entertainment programs at the Olympics, the Super Bowl halftime show and countless theatrical productions.
"I am very excited to be a part of the 4Wall team in New York and look forward to developing the video business in the northeast," said Lavis. "As we expand our product offerings we will focus on providing a superior quality product that 4Wall is already known for and back that up with the service and expertise that 4Wall clientele have come to expect."
Suchocki will also join 4Wall New York as an Account Executive, pursuing new opportunities in all aspects of the entertainment lighting and video industry. He has worked in the industry for a number of years, most recently with VER, where he served as an Account Manager.
Suchocki spoke of joining 4Wall.
"I am thrilled to join the 4Wall team and eager to get to work on continuing the already rapid growth and success of 4Wall. I've been a friend and client of 4Wall's for many years and its great to now play a part in what I have come to enjoy from them as a long-time customer."
4Wall VP of Marketing & Sales Dan Abdalla said of the recent sales team additions, "We're excited to have Art and Bob join our 4Wall New York sales team. With 4Wall's recent move into a larger building and new personnel additions, we can focus on better serving the entertainment industry with high-quality lighting and video equipment, expert customer service, and timely support."
Art Lavis can be reached at alavis@4Wall.com
Bob Suchocki can be reached at bsuchocki@4Wall.com