About Us
4Wall In The News
4Wall Provides Lighting, Rigging and Video Equipment for the 2022 iHeartRadio ALTer EGO Concert
By Drew Quinones
Jan 28, 2022, updated Oct 25, 2023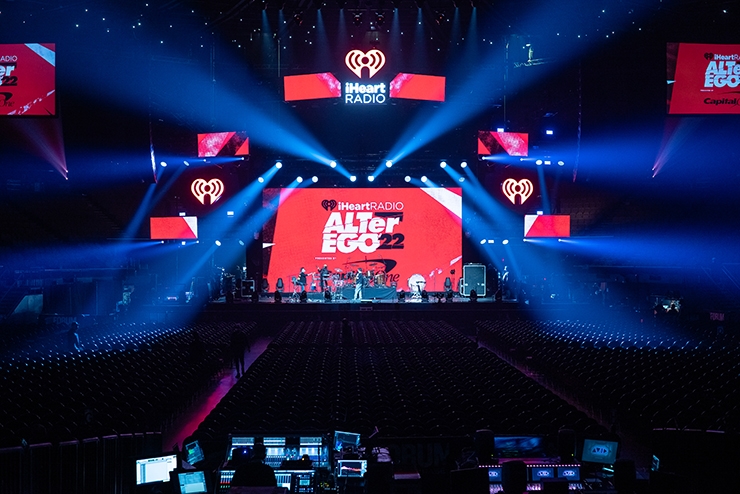 Los Angeles, CA - iHeartRadio's ALTer Ego 2022 was held in Los Angeles' historic indoor arena, The Forum, in early January. The one night event brought some of the biggest names in alt rock like Coldplay, Twenty One Pilots, Imagine Dragons, Kings of Leon and more. 4Wall was the lighting, rigging and video provider for the concert.
4Wall worked alongside Diversified Production Services, Firehouse Productions, All Access Staging & Productions, Inc., C2W Rigging, & Th3Activity for iHeart Radio's first event of 2022.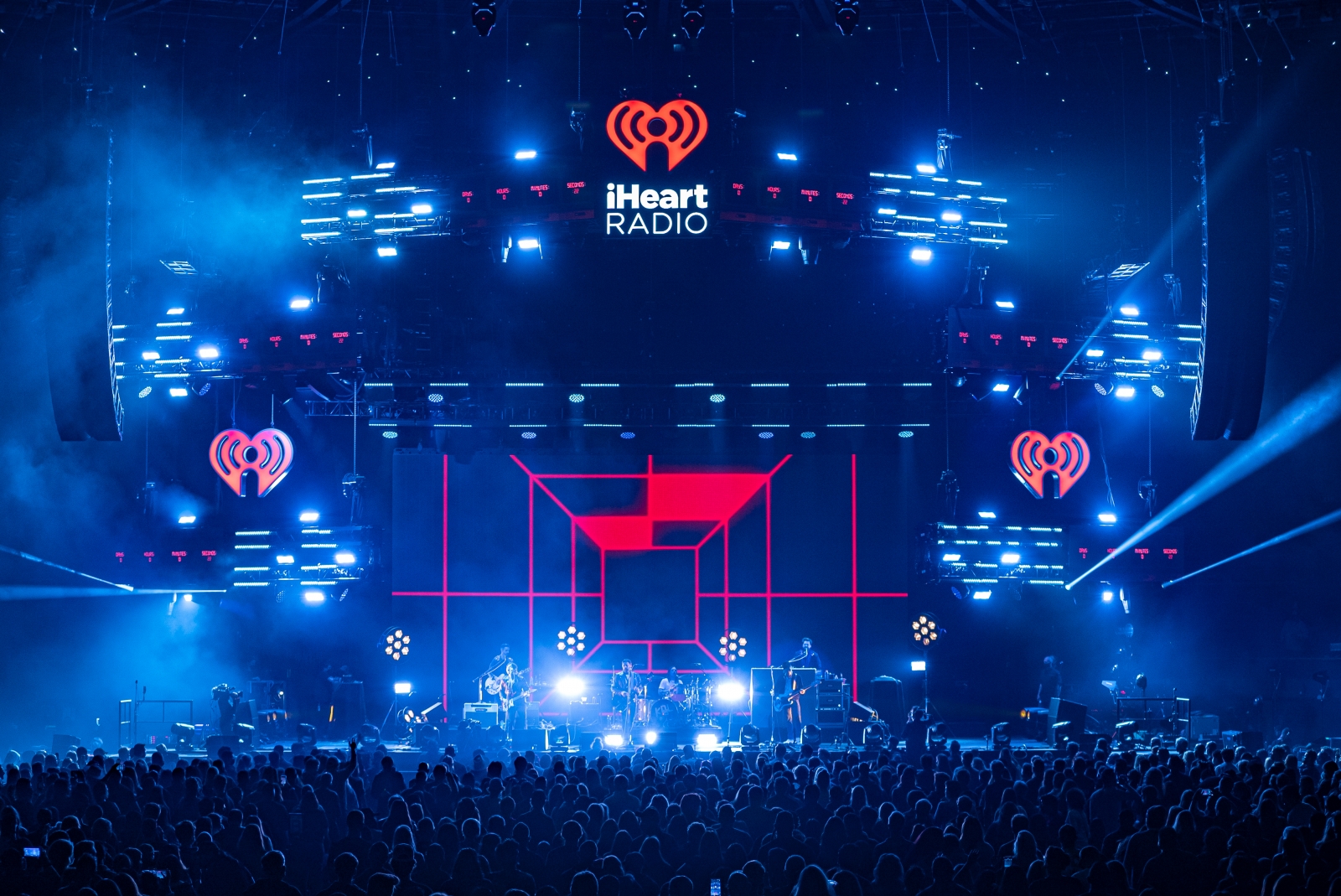 "I'm around this crew more than my own family," joked 4Wall VP of Live Events Bob Suchocki. "It was great to see this group of talented folks come together and help ring in the new year with an awesome event like this one. We're excited to see live events come back in full-swing!"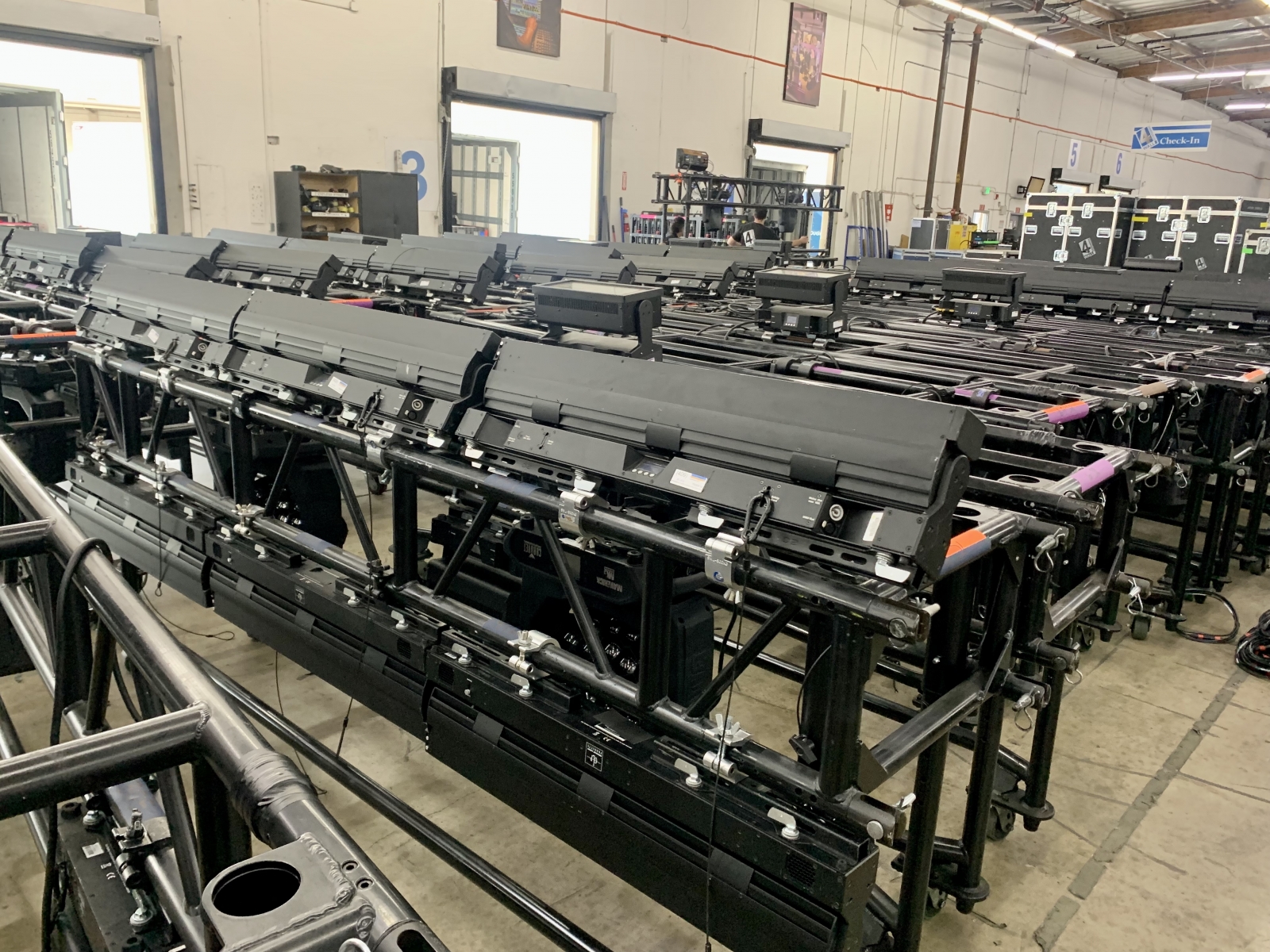 Before load-in, prep was held at 4Wall Los Angeles which was about twenty miles away from the venue. 615' Tyler GT Truss was pre-loaded at the shop with hundreds of moving lights and LED fixtures. This saved a massive amount of load-in time as the GT Truss was ready to hang before arriving at The Forum.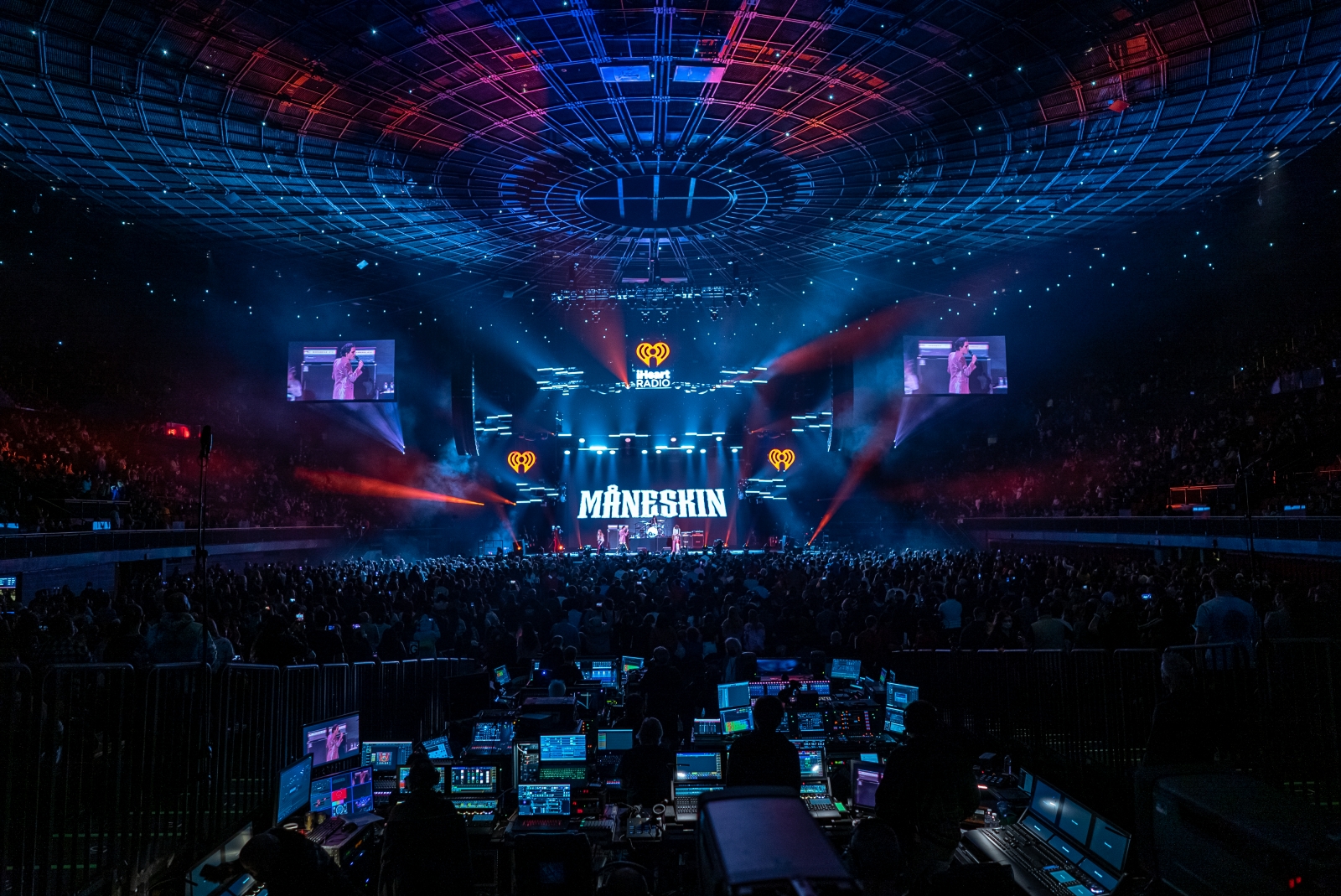 LD Patrick Dierson utilized a lighting package of over 100 moving lights that included Chauvet Professional MK3 Wash, Elation Professional Artiste Mondrian, GLP Impression X4 Bar, GLP JDC1, Robe MegaPointe and Robe BMFL Blade fixtures.
For the stage video backdrop, 4Wall provided 120 ROE CB8 video tiles along with the entire LED processor system. For stage left and stage right projection screens, 2 Barco HDX-W20 Flex projectors were used. 4Wall also provided the entire camera system for the live footage that was broadcasted on the projection screens.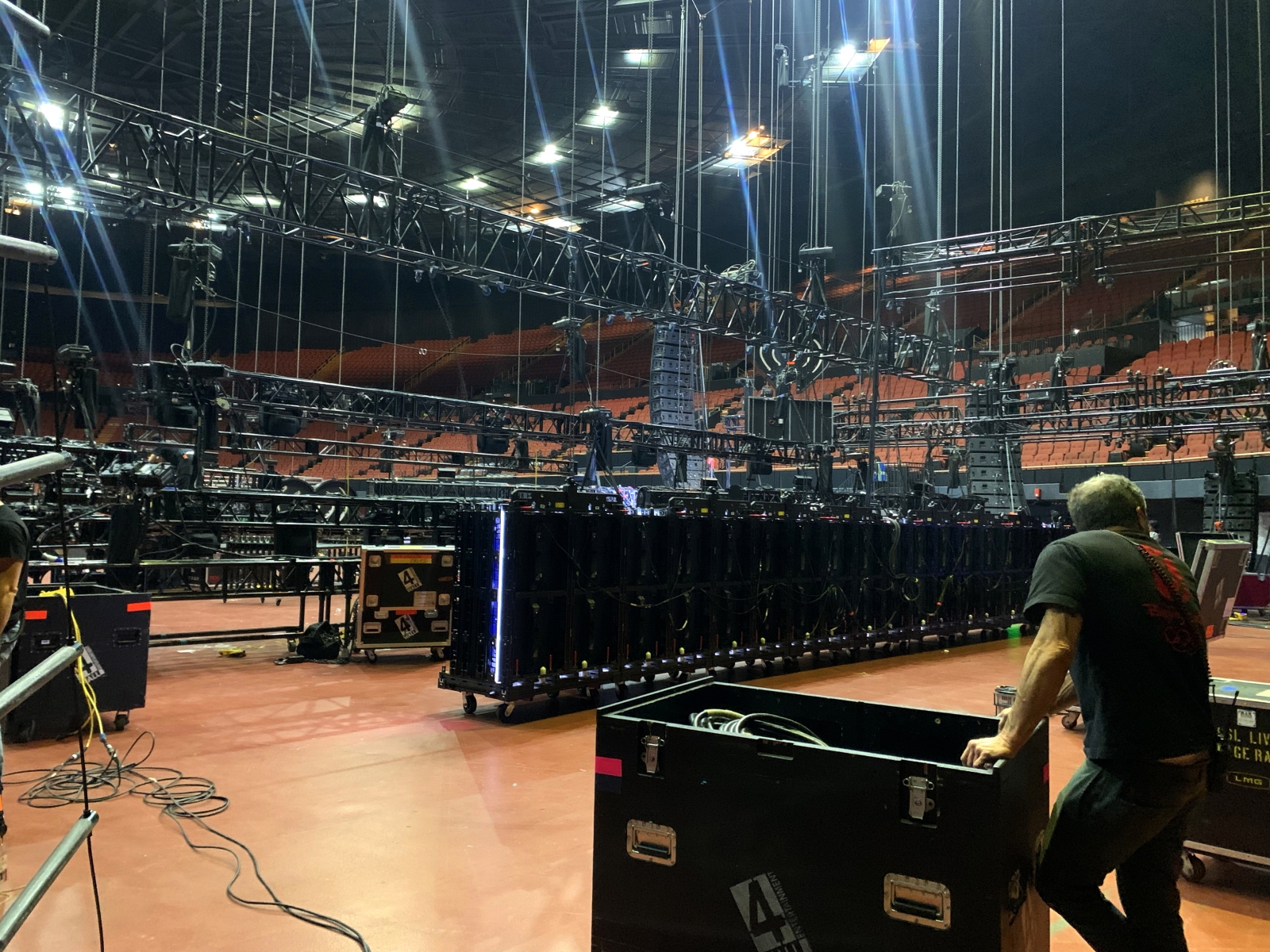 4Wall provided a rigging equipment package that included over 70 ChainMaster hoists and Kinesys Elevation hoists.
LD Patrick Dierson spoke about his latest experience working with 4Wall for ALTer EGO 2022.

"I couldn't have asked for a better gig and crew to work with to kick off the New Year. Bob and everyone at 4Wall are an absolute pleasure to work with. Not to mention the gear is immaculate and I never have to second guess or worry if we will be taken care of if we need something added."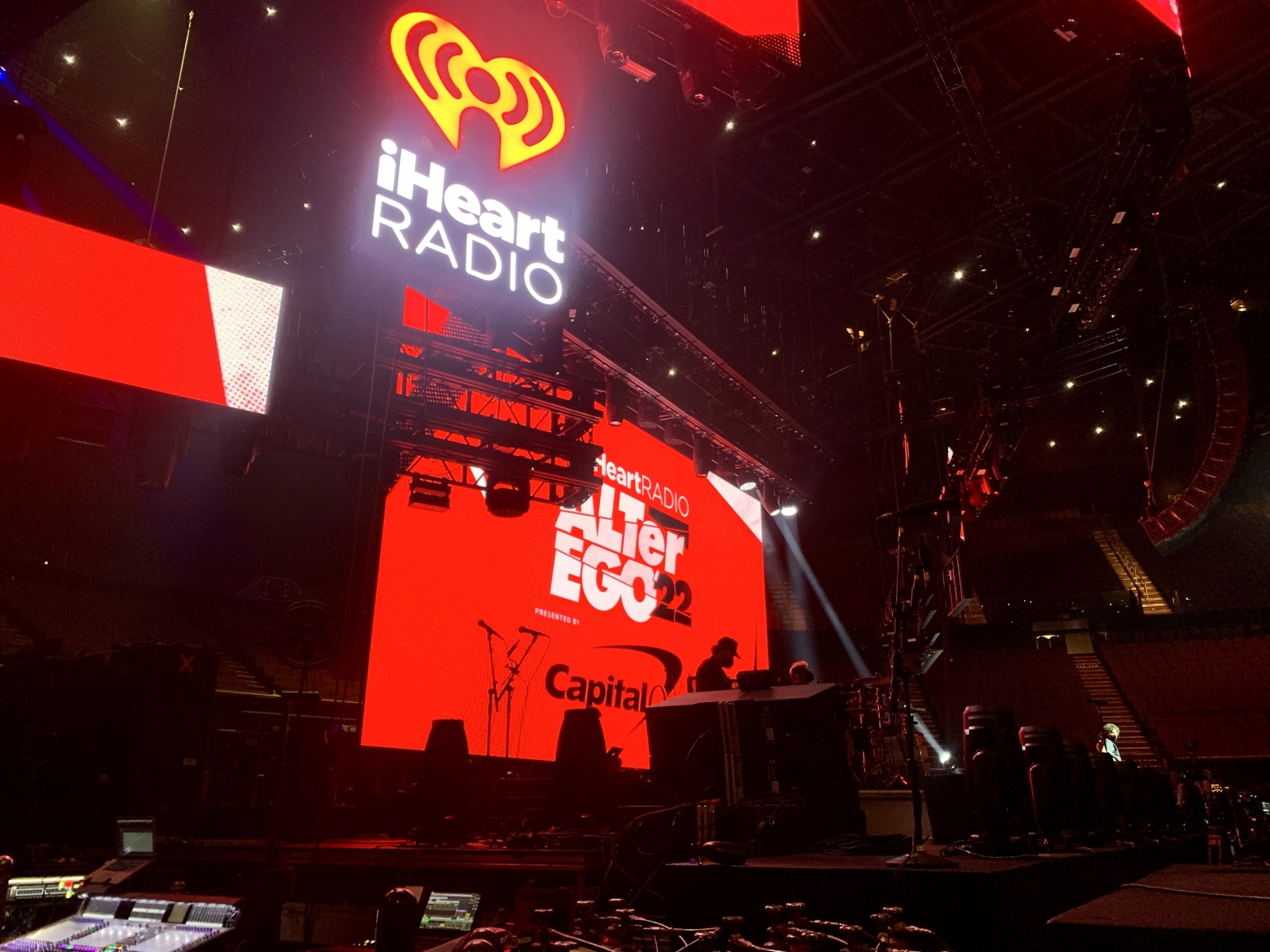 Crew
Th3 Activity - Patrick Dierson, John Ellar, Justin Cheatham, Manny Conde
4Wall Rep - Bob Suchocki
4Wall PM - Alex Flores, Jonathan Daroca
Lighting Crew Chief - Matthew Weede
Lighting Tech - Benoit St-Aubin, McClain Moss, Brendan Johnson
Video Crew Chief - RJ Thomas
Video Tech - Jesse Barone, Justin Lee, Michael Campbell, Ali Robeson
Camera Tech - Stephen Serra
Screens Producer - Hayden Katz
Server Tech - Troy Giddens
Automation - Kevin Pampel
Lighting
21 - Chauvet Professional MK3 Wash
26 - Elation Professional Artiste Mondrian
96 - GLP Impression X4 Bar 20
36 - GLP JDC1
28 - Robe MegaPointe
8 - Robe BMFL Blade
18 - Chauvet Professional COLORado 2 Solo
2 - MDG The One APS Hazer
4 - Reel EFX DF-50 Diffusion Hazer
2 - Reel EFX RE 2 Turbo Fan
2 - MA Lighting grandMA3 Full-Size Console
5 - MA Lighting grandMA3 NPU
Rigging
615' of Tyler GT Truss
72 - ChainMaster Hoists
7 - Kinesys Elevation Hoists
Video/Cameras
120 - ROE CB8 LED Video Tiles
2 - Brompton Tessera SX40 LED Processor
2 - Barco HDX-W20 Flex Projector
1 - Sony HXC-FB80L HD Camera System
4 - Panasonic AK-UC4000 4K Camera System