About Us
Press Center
4Wall Provides Lighting and Video for Insomniac's Crush SF
By Drew Quinones on Mar 5, 2019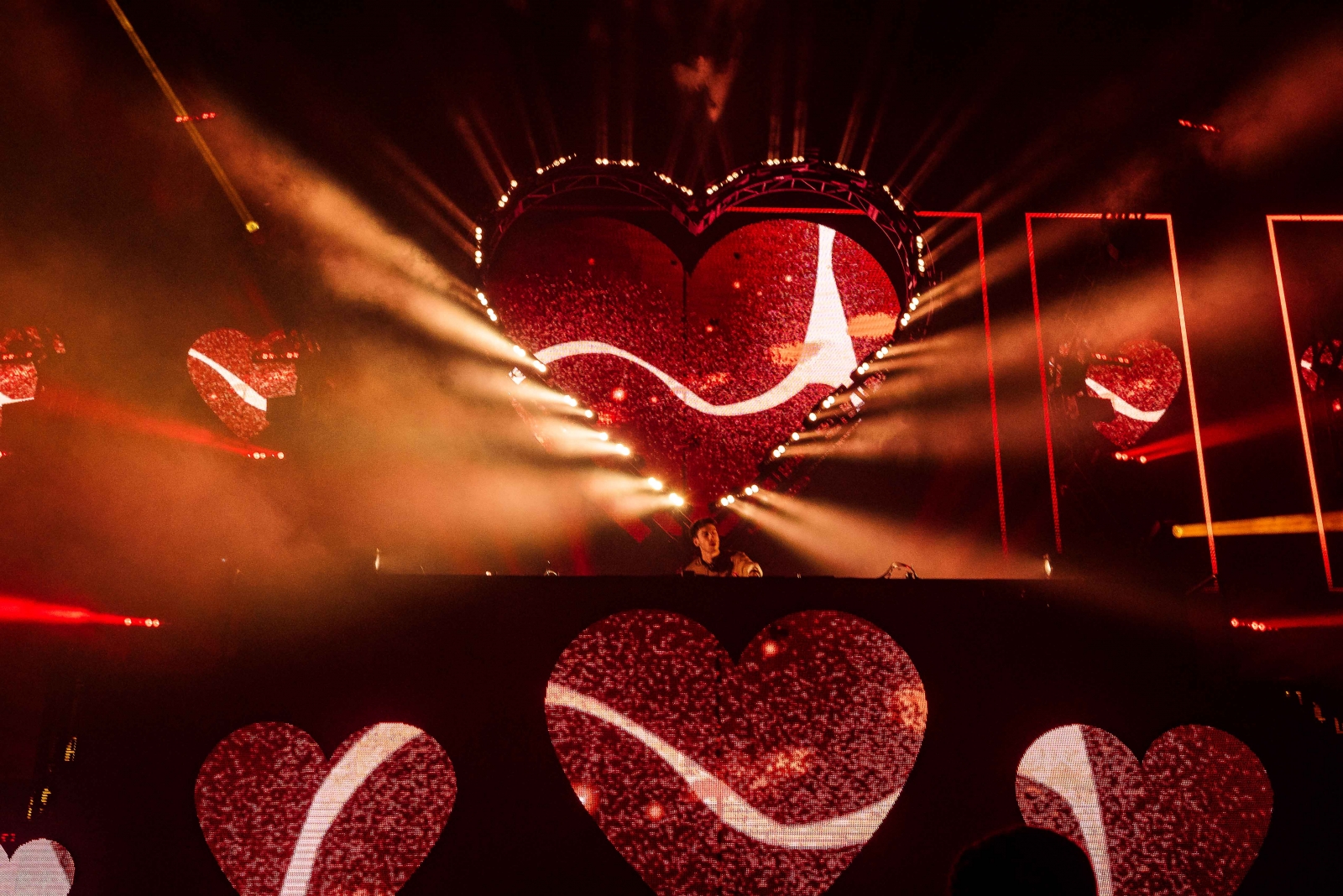 San Francisco, CA- Electronic music event promoter, Insomniac, produces an annual Valentine's Day themed event in various cities around the United States called Crush. Lighting Designer Allan Nathan was commissioned to light the San Francisco based event named, Crush SF, utilizing a 4Wall Entertainment lighting and video rental package.
With the event celebrating the day of love, Insomniac wanted to incorporate a heart-shaped structure.
"SJ Lighting used a heart-shaped truss at the first Crush SF in 2013," said the LD. "Insomniac wanted to keep the theme going so we incorporated the heart-shaped truss and wrapped it with Elation Protron LED strobes."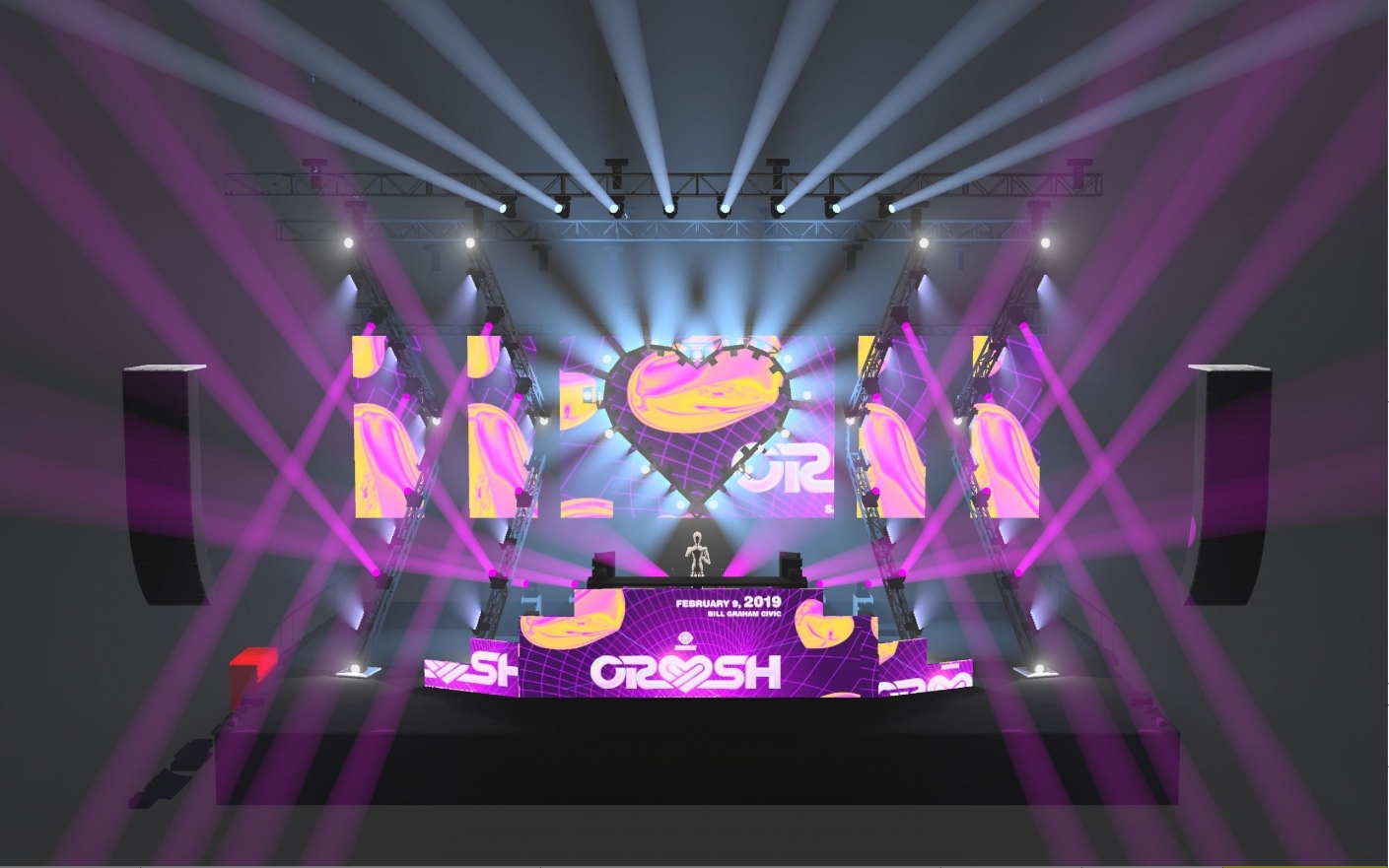 Allan originally came up with 3 different designs before settling on the final one which was loosely inspired by the Sacred Heart.
"Vectorworks Vision helped me visualize and communicate my vision to the client," explained the LD. "Once they signed off on the design, I immediately reached out to Andrew Isola at 4Wall for the gear and service needed to bring this rig to life. I knew that the gear would be clean, well maintained, and packed professionally."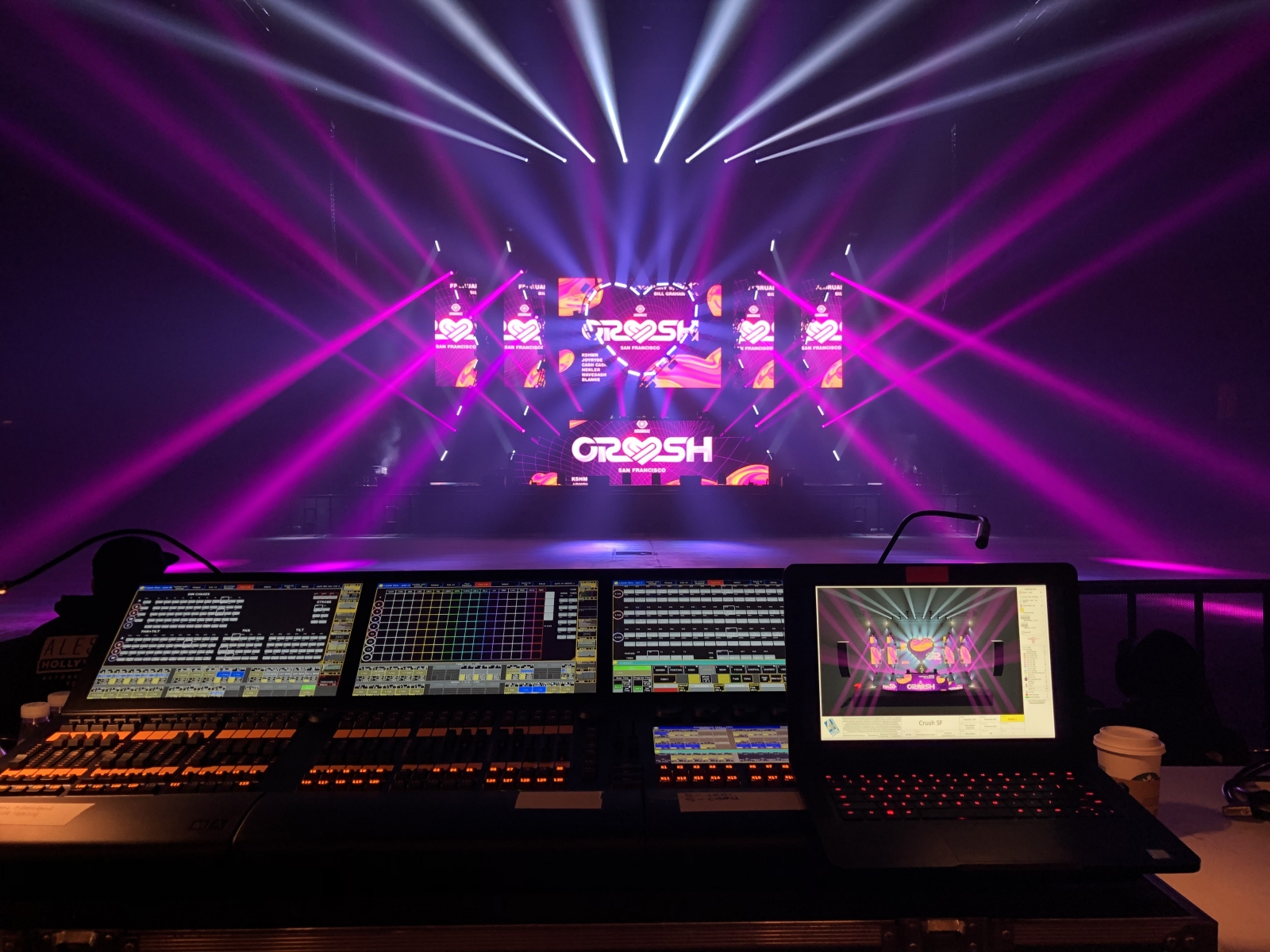 4Wall provided 32 Clay Paky Sharpy fixtures and 44 Elation Professional ACL 360 Bars.
"The Sharpy sets the standard for a beam fixture," said Allan. "They are powerful, efficient, quick, and bright.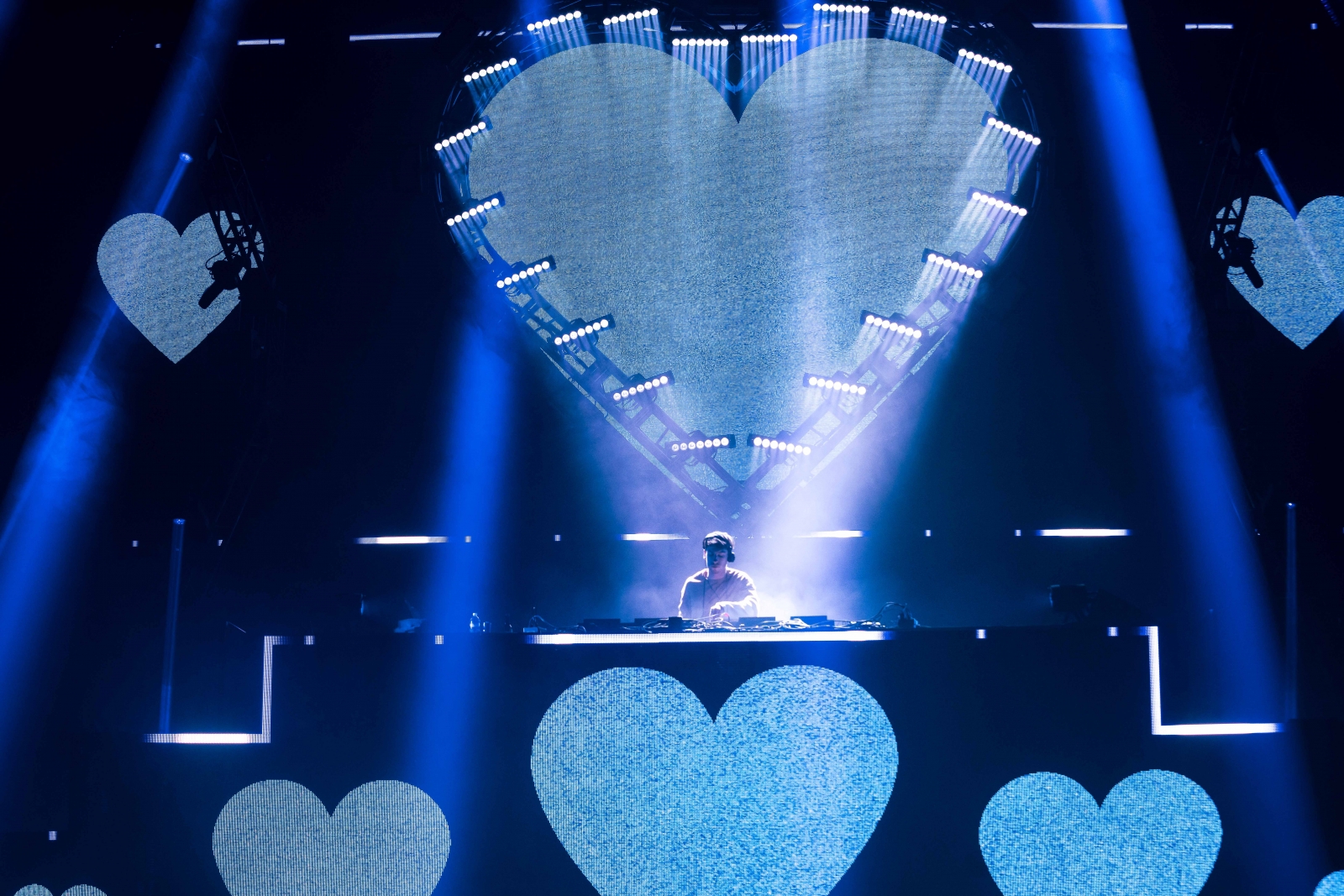 The ACL 360 Bars accompanied the Sharpy fixtures on the L-shaped truss behind the DJ booth and provided the LD with an endless amount of design possibilities.
"There are so many options with these fixtures that they can lead you down a rabbit hole," explained the LD. "I appreciate the fact that I can do one bag of tricks with them, and another LD will have a completely different bag of tricks that makes a design look completely different."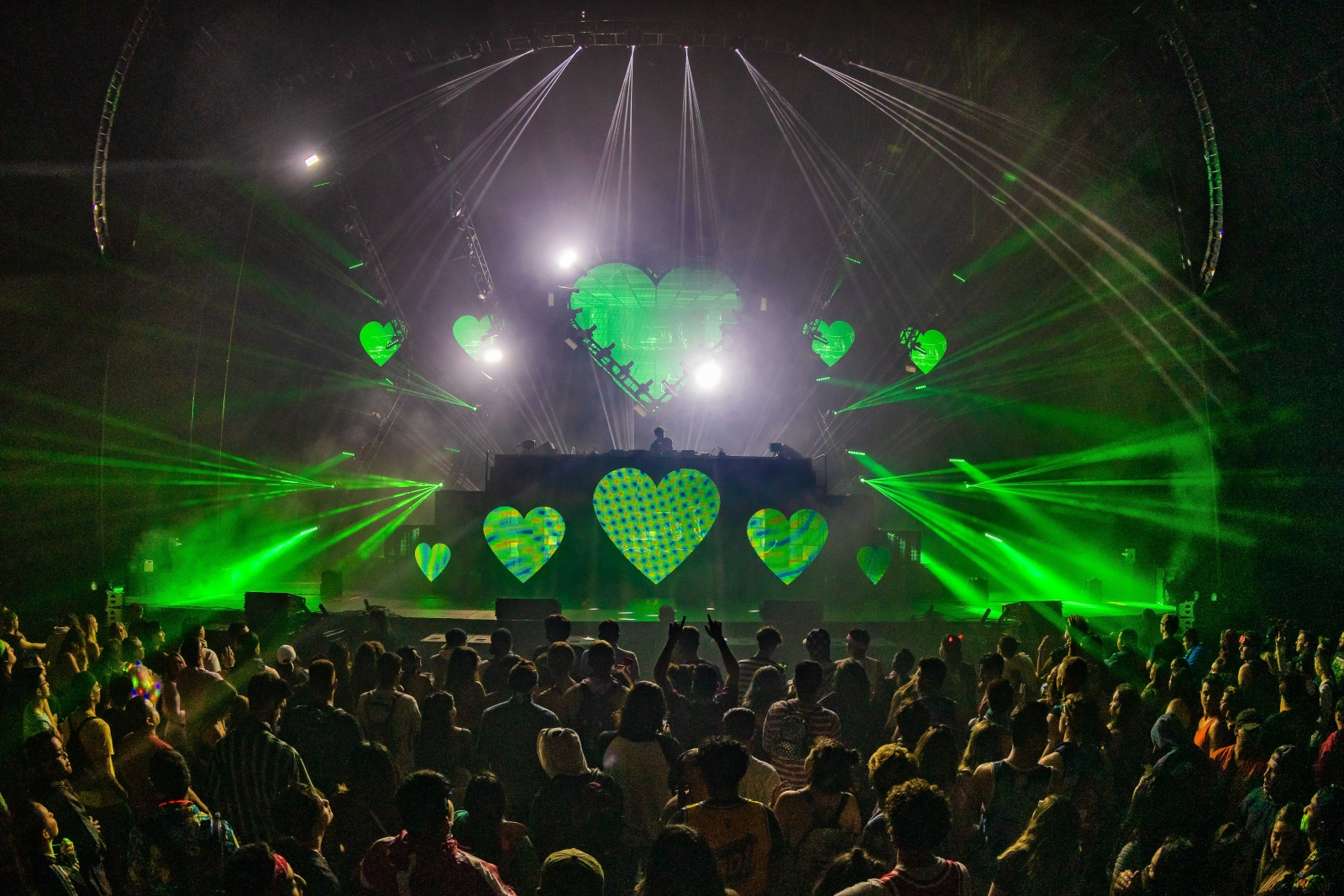 With the Crush SF being a punt show rather than the usual cuestack show, programming time before the doors open was vital. Insomniac's Production Manager Larry Barcello and Another Planet's Production Manager Manny Cabanas coordinated the event so well that Allan had at least 6 hours of programming time.
"Having time to program also helped the headliner's LD who didn't have as much time on the rig as I did," said Allan. "I also couldn't do what I do without the grandMA2."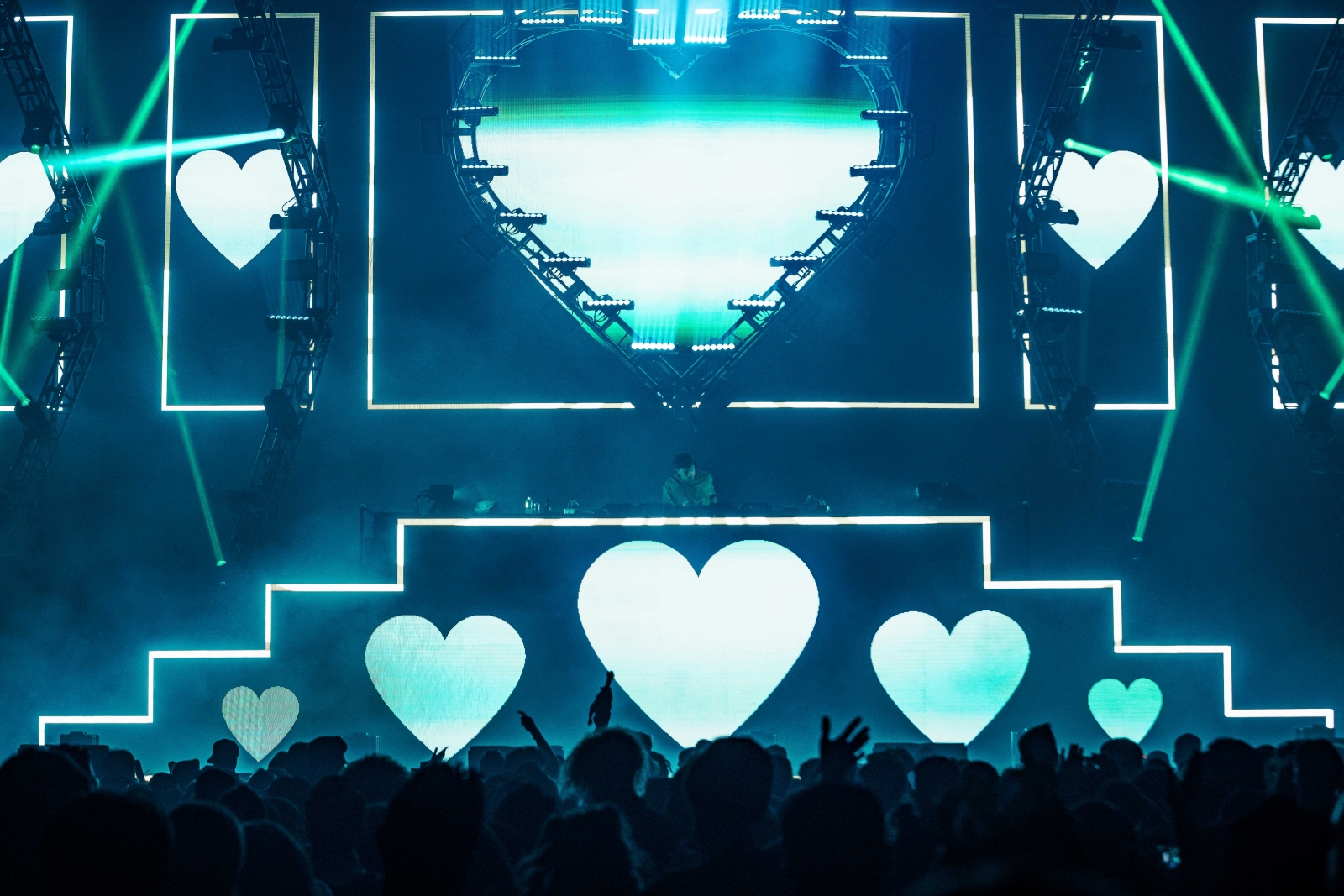 4Wall also provided over 250 Absen C7 LED video panels that were used to create a paneled wall backdrop and DJ booth. The lighting and video gelled seamlessly and provided an amazing atmosphere for the sold-out show at the Bill Graham Civic Auditorium.
Check out more of LD Allan Nathan's work here and follow him on Instagram.
(Photos by: Matty Valencia)