About Us
Press Center
4Wall Partners with Hemsley Lighting Programs
By on Apr 14, 2014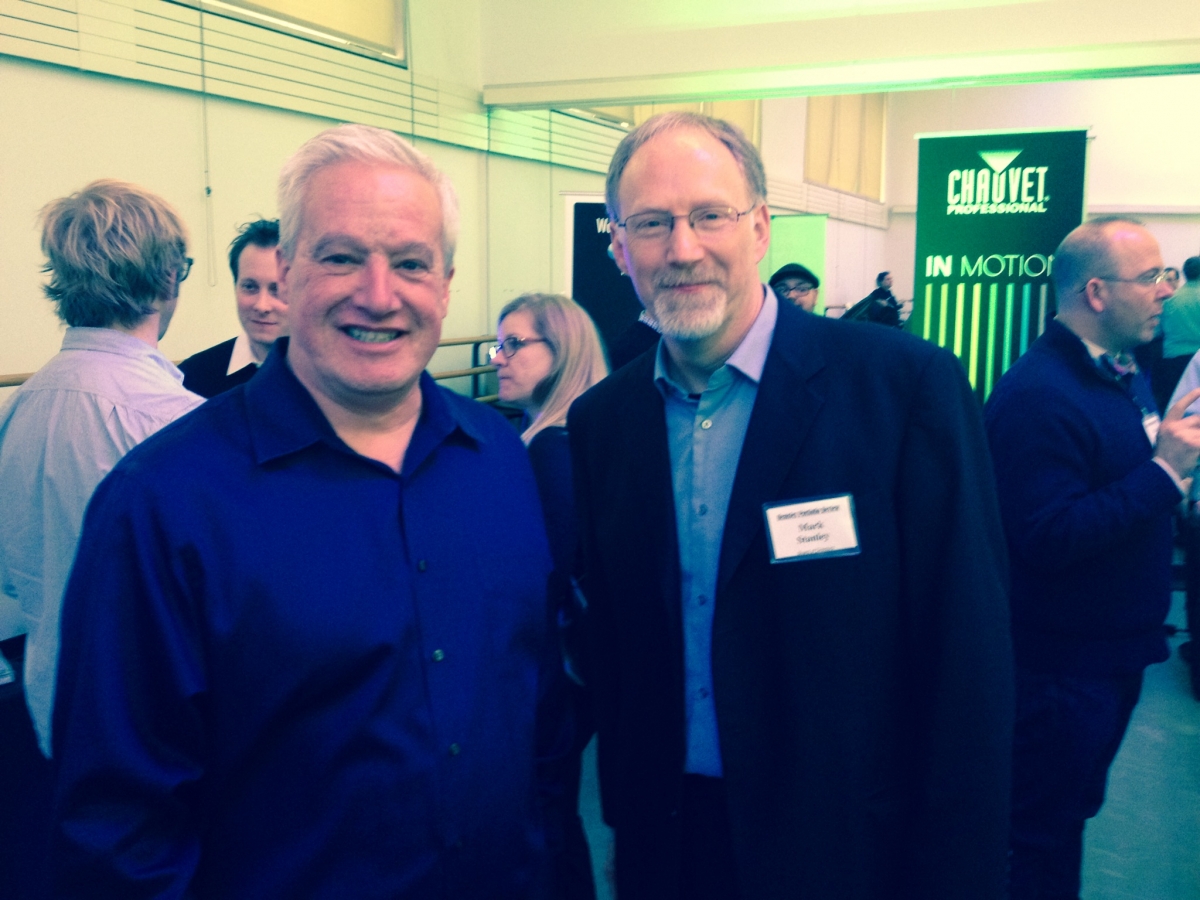 New York, NY- For the 10th anniversary of the Hemsley Lighting Portfolio Review in NY on March 15/16, 4Wall New York once again hosted an automated lighting seminar and a Manufacturers Showcase. The annual event held at Lincoln Center was attended by 32 graduating lighting design students from 15 university programs across the country.
In addition to the students and members of the 4Wall staff, over 50 industry designers and professionals attended during the review and showcase and more than 100 joined in the reception and design exhibit of the student's work.
Mark Stanley, NYC Ballet Resident Lighting Designer and Head Organizer of the Portfolio Review, spoke of the turnout for this year's showcase:

"This year's showcase was our largest yet, and was supported by AC Lighting, ACT Lighting, Altman, Arri, BMG/Hudson-Chauvet, City Theatrical, Elation, ETC, GLP, Phillips, Robe, Rosco, TMB, and Vectorworks."
In addition, the students were introduced to over 20 new automated fixtures by David Grill and Victor Seastone in a shootout on Saturday night.
"4Wall's continued support has allowed the Portfolio Review to grow in exciting ways, bringing a much needed forum for introducing the next generation of lighting designers to the professional world and the industry that will support them in the future," said Stanley. "The Hemsley Lighting Programs is grateful to the entire 4Wall organization for their commitment and generous participation in this unique event."
For more information on the Hemsley Portfolio Review, visit www.hemsleylightingprograms.com