About Us
Press Center
4Wall Nashville Lights Icelandic Band Kaleo's First US Tour
By Drew Quinones on Nov 1, 2016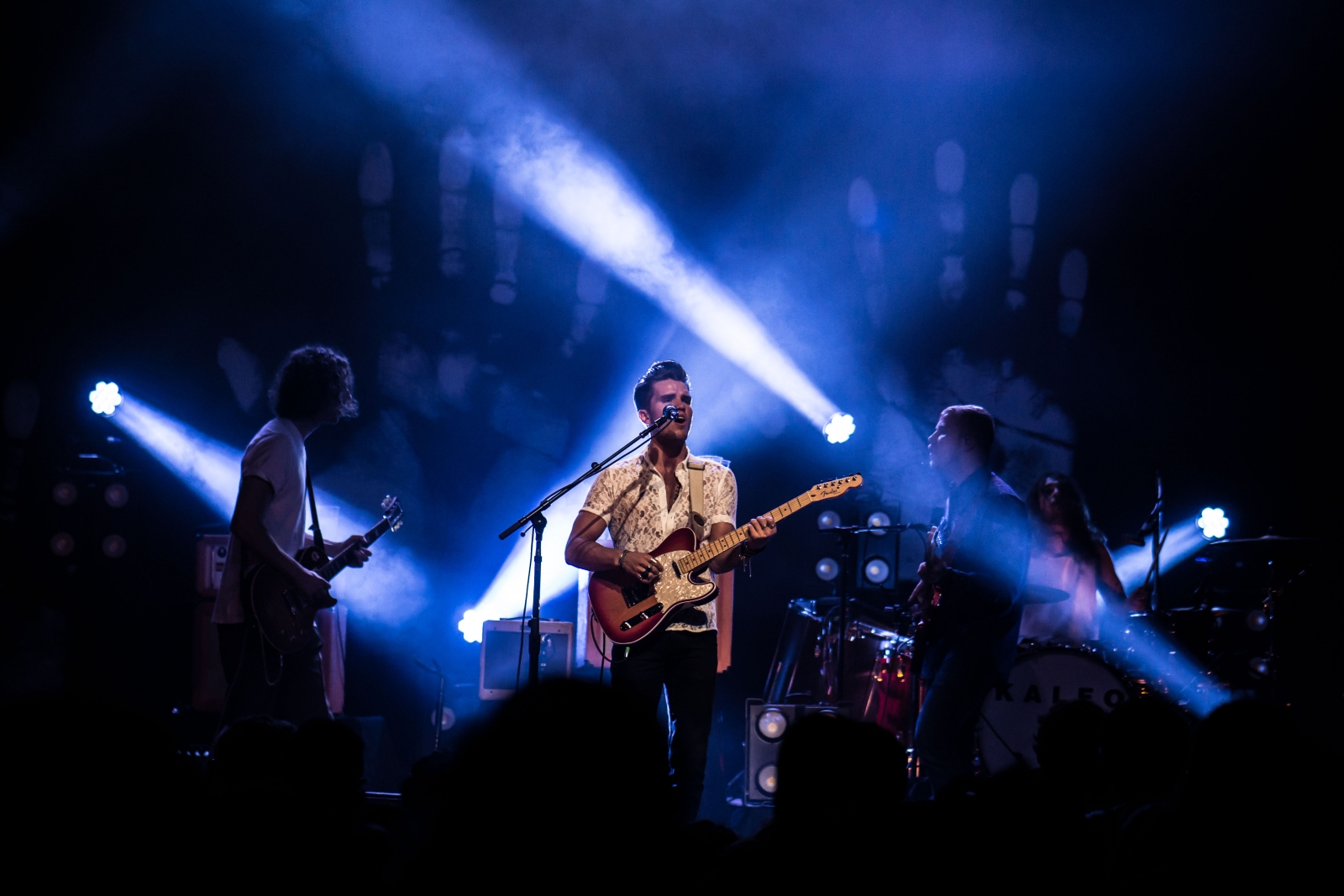 Nashville, TN- Kaleo, formed just four years ago, is already playing in front of sold out crowds across the country. The Icelandic band is currently on the road for its first-ever US tour with lighting provided by 4Wall Nashville.
Lighting Designer Taylor Price was tasked with creating a look for the show that was inspired by some sketches from the production team and a video, lead singer Julius Son, had sent him. "I blended the two into a design that is low power, compact for travel, and within budget," explained Price.

"We built this rig to be a solid foundation that they can expand on as the size of the venues grow," said Price. "I intentionally used all wash fixtures with soft edges to give it the old school PAR, rock club feel."
With a Price rig design established, 4Wall's Max Lenox was called upon to handle the programming and travel with the band as the tour's LD.
"Max has done a great job with this one, creating beautiful looks that fit the music and vibe the band was wanting," said Price.
Lenox utilized 4Wall Nashville's Color Kinetics ColorBlast 12 TRX fixtures as footlights and they are an integral part of the show. "The band didn't want a lot of light on stage, and the ColorBlasts do a great job lighting only the band members without washing out the rest of the stage," explained Lenox.
The GLP impressions X4 Bar 20's were primarily used as ground cycs for the band's "Handprint" backdrops. The X4 Bar's ability to tilt forward allowed Lenox to back light the band during specific songs. "They also have an impressive zoom that made my focus everyday a breeze," said Lenox.
The GLP X4S fixtures paired well with the X4 Bars. They use the same LED engine so matching colors wasn't an issue for the LD. "Kaleo is a dynamic band that has a lot of quick hits and fades and the X4's fast pan and tilt allowed me to create fast sweeps and fly-outs for big hits," said Lenox.
With a little less than a month left on the road, Lenox has is eyes on the band's gig at Crystal Ballroom in Portland. "This venue is widely talked about in the club tour circuit, and I'm really looking forward to working in a room that hosted The Grateful Dead in the late 1960s," said Lenox. "The history behind the venues is always fascinating. I've been counting the days until Portland since I first saw the tour's routing back in early September."
For more information about Kaleo, visit their official site.