About Us
Press Center
4Wall Names Wes Bailey COO, Elliot Krowe Promoted to Regional GM
By Drew Quinones on Oct 17, 2018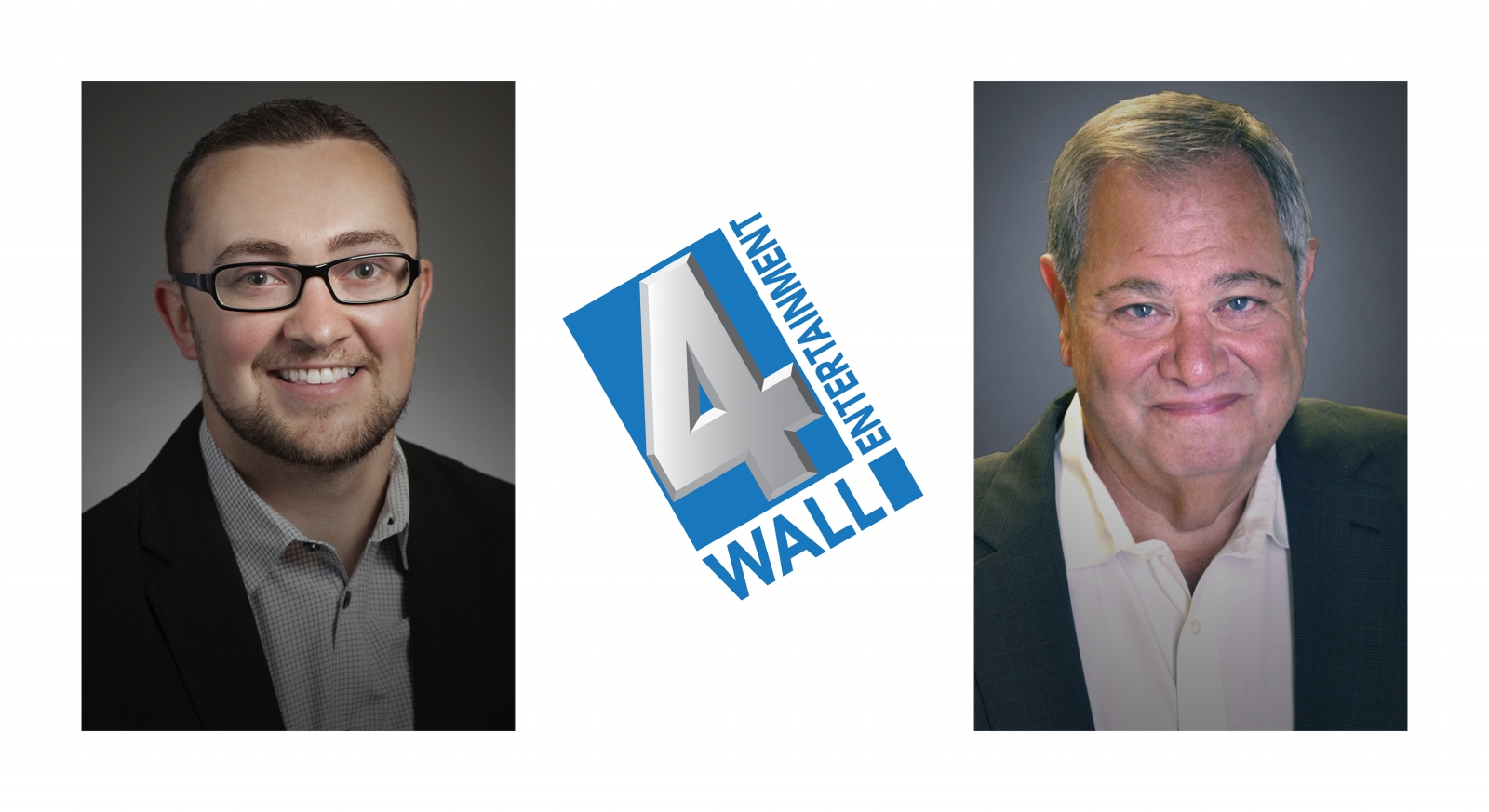 Las Vegas, NV- 4Wall Entertainment, a national provider of entertainment lighting and video, has announced the promotions of Wes Bailey to the role of COO and Elliot Krowe to the position of Regional General Manager for the Northeast.
In his previous role as VP of M&A and Product Strategy, Bailey was in charge of purchasing, asset management, and operational standards for the company, as well as acquisition activity. Prior to that role, he served as Director of Marketing, spearheading the enhancement of UsedLighting.com into a full e-commerce site along with the overall marketing efforts of 4Wall during seven-plus years of rapid growth. His career with 4Wall began in 2003 as a Shop Technician and Inventory Control Assistant.
4Wall CEO Kathy Cluxton spoke of Bailey's promotion.
"When Wes was named VP of M&A and Product Strategy in 2016, he played an integral role in increasing 4Wall's locations from 5 to 10 in only 2 years. He's one of the youngest COO's in the industry and his story reflects his passion and dedication towards 4Wall."
Bailey will now be responsible for day-to-day operations of the company nationally.
Elliot Krowe's promotion to Regional General Manager comes after a successful stint as VP of Business Development for the company while also leading the New York location's sales team. Krowe originally joined 4Wall in 2016 through the acquisition of BML's TV/Film division.
"Elliot has an excellent rapport with our customers as well as our employees," said Cluxton. "This new role is an ideal fit for the future of the ever-growing Northeast region,"
Krowe will oversee the New York, Boston, Pennsylvania, and Washington DC locations in the new role.
Additional changes announced by the company included the promotions of Brett Puwalski to VP of Operations and Product Strategy, John Fernandez to Director of National Systems & Design Projects, and Michael "Edge" Frackoviak to Director of Integration.
Bailey can be reached at: wbailey@4Wall.com
Krowe can be reached at: ekrowe@4Wall.com
Puwalski can be reached at: bpuwalski@4Wall.com
Fernandez can be reached at: jfernandez@4Wall.com
Frackoviak can be reached at: edge@4Wall.com